Do you know why slots are so fun? I will let you in a secret: it is because online slot games entertain the imagination. Think about it: if you are playing blackjack, you are thinking about playing cards. But if you are playing Cleopatra's Gold, being inundated with the sights, lights, and sounds of Ancient Egypt, your imagination makes it seem like you are there in the Halls of Osiris, complete with mummy wrap and scarabs running around.
Because of their relatively simplistic gameplay casinos supplement the aforementioned traits with very elaborate and entertaining 'themes,' whether it's an Egyptian or Ancient Gods oriented slot, or even seasonal slots like Christmas and Halloween. Because of the expansive environment slots inhabit, they can take on any form, and the most popular online casinos are always updating and offering new and exciting styles – I'm a fan of super-hero themed ones like Hellboy and Spiderman, and therein lies an example the appeal: slot machnes cater highly visual styles to such a broad audience.
Silver Oak has over 140 of the most popular slot games, bursting at their machine seams with free spins, extra bonus rounds, and of course our deposit bonus.
The Best Slots Online. Period.
Slots provide a gaming element that you just cannot find with other games, and the best slots online are the ones that engage the player while offering competitive payouts and of course, lots and lots of bonus rounds overflowing with cash, cash, and more cash. In this blog post we're going to talk about why slot machines are so fun, and what to look for in your search for the best slot machines online and on the planet.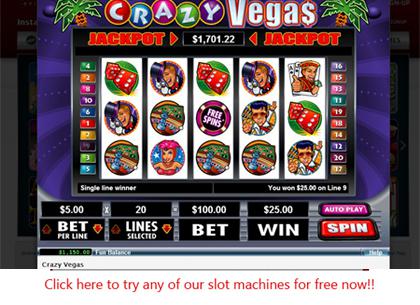 The Ultimate Beauty of Slot Machines: the Escape
Ever since the first slot machine appeared in the 1890's the concept has taken off and become one of the most influential and popular games in modern culture. There isn't a great deal of strategy involved – it's up to an RNG (Random Number Generator) plugged into the software, that ultimately decides what the turnout will be. Therefore, cheating is almost impossible. And again, maybe that's part of the appeal. As opposed to a game of chess, or even a high stakes Poker game, which requires constant engrossment, slot games offer a respite. They are a kind of 'hiatus' that allow us to relax and forget about the stresses in our lives in favor of the potential to win the money that might solve some of that stress.
What do all Slot Machines Have in Common?
Despite the aforementioned differences, there are some things that all slots games share. One such commonality is an interactive and user-friendly console platform that allows players to create an account and deposit (as well as withdraw) their funds with the click of a mouse button. This is even easier than using player's card, or worse, having to insert those paper tickets into the machines every time you want to play a new one.
The Beauty of the Best Slots Online – They're Online!
In our busy world, it's sometimes difficult to find the time for recreation – it's certainly not feasible to think that we could make a trip down to the casino every day after work. The beauty of online slots is their accessibility, but also their quickness. In the time it takes just to drive to a casino you could have an entire online casino experience on your computer.
With many online casinos realizing the benefits and importance that mobility plays in our daily lives, many slot games are now accessible via online mediums like iPhones or Androids, which gives an unprecedented ability to engage in gambling at any time. Imagine playing the best online slots on your phone, on the way to a land-based casino to play some actual slots. Whoa. It starts become like Inception: multiple layers.
The Great and Powerful Progressive Jackpot
Another aspect of online slots is their ability to offer progressive jackpots. Many slot games are stand-alone, in that you play only on them, and they will offer their own rewards. But many other slot games and online casinos now offer slot games that are connected or oriented with other slot games, and offer progressive jackpots – this means that a portion of every turn is dedicated to an external pot outside the slot winnings, and this pot can grow and grow (sometimes into the millions) until one lucky winner wins it all. The more a player (or players) take a turn at the game, the larger the potential pay-off will be.
So, leave the Poker game for when you get home. But while you're at work, out and about, waiting in lines, or just walking the dog, there's slot games, which are quick and easy, and still offer the thrill and buzz of their more complicated compatriots.
The Best Slots Online With No Deposit
Check out the video below, then check out our in-depth article for some more invaluable tips on how to win playing slot machines.