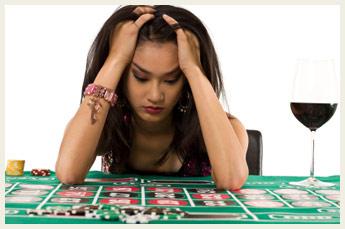 Traditionally, online gambling has targeted a male audience around the world but as more and more women show interest in the activity there are a lot of sites which have started launching new games and marketing campaigns that aim to reach a female audience.
The online gambling fever began spreading across the female audience through bingo and companies only launched feminine bingo campaigns to attract higher numbers of female players. However, online gaming sites are starting to realize that online gambling is not a male activity but it is better described as gender neutral and they are beginning to see the benefits of providing women oriented graphics, games and promotions.
I recently posted an article of how online gaming is growing in the United Kingdom and there I mentioned that the figures showed that 46% of the new users at online casinos are women. The figures were a big sign for online gambling operators notice the type of audience they are dealing with in order to modify their strategy. As a matter of fact, there are now online gambling commercials during the advertizing breaks of soap operas and other shows characterized for having a large female audience.
Many women have stated that online gambling is great because it provides them with a lot of flexibility and it is less intimadating than brick and mortar casinos in which other players, in their majority males, do not take them as serious gamblers very often. They also say that this is a perfect environment to learn how to gamble because there is less pressure from other players judging their style or putting pressure on them.
We will probably see game themes shifting into a more gender neutral atmosphere and some may be even focused only on women (as there are also others that focus only on men). It is important to see the online gambling industry walk away from steretypes and embrace the reality of our times.