– Plus A Chilean Miner, His Wife And His Mistress!
There comes a time when sitcoms become a reality and for Courteney Cox her TV role is taking a life on its own as she gets ready to take a trip to 'Cougar Town'  following her split from 39 year old husband David Arquette. This is the story all tabloids are going crazy for.
Since we're gambling people we're willing to bet that this has nothing to do with a Cougar but with a Tiger instead: yes, Tiger Woods that is.
Confused yet?
Rumor has it that one of the two former lovers (guess which?) has pulled a Tiger Woods move on the other partner and had an affair during the marriage, although both the 46 year old actress Courteney Cox and David Arquette deny this. In fact, Arquette has admitted to sleeping with Jasmine Waltz a woman with a few past celebrity relationships stories,  but only after the split from his wife of 11 years  and famous co-star of the hit 90's TV show Friends'.  Arquette commented on this during an interview on the Howard Stern show.
Cox, who is now the star of a show named Cougar Town which humorously relates the love escapades of a divorced mother over the hill, supposedly told Arquette she did not want to be his mother anymore, and the actor has admitted to pursue therapy sessions after the split.
The couple have a 6-year-old daughter, Coco.
Though it seems David Arquette is not the only man making headlines today because of relationship problems.  In fact, from one of this years' most relevant events, the rescue mission for the 33 Chilean miners we've learned that one of the 33 trapped mine workers will probably face a separation after his wife –and mistress- met each other at Camp "Hope" while showing their support for the Chilean mine worker to be rescued alive.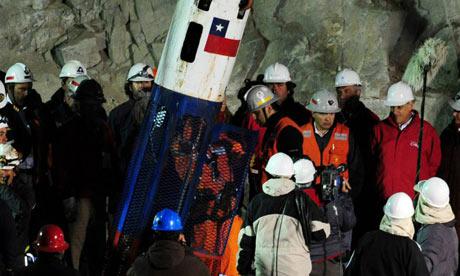 Today during the rescue efforts at the San Jose Mine where 32 other mine workers were trapped for almost 70 days, only the mistress showed up.  Even though, in this kind of situation the extramarital relationship was almost impossible to deny,  everyone else seemed to be more interested with the well being and safe recovery of Mr. Yonni Barrios, so at least one of the ladies –and the rest of the world-  have forgiven this fifty something ladies man.