Looks like someone is playing nice and accepting a friend request…
Facebook co-founder and CEO Mark Zuckerberg surprised a very lucky Saturday Night Live audience on Saturday night when he joined guest host Jesse Eisenberg, who is recently famous these days as his on-screen counterpart. The duo met for the very first time during the show's opening monologue.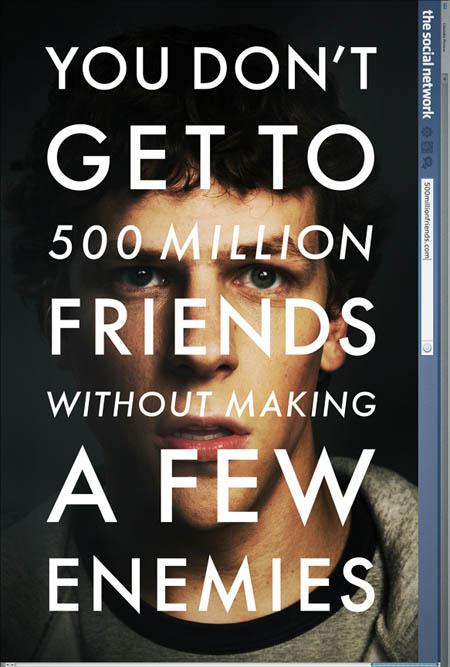 Yep, quite awkward. Cast member Andy Samberg joined the monologue by portraying Zuckerberg before the real Facebook founder joined in on the action.
Meanwhile, Mark Zuckerberg (yes, the real one) was backstage with long time Producer Lorne Michaels, complaining about being kept backstage and called Eisenberg his "evil twin."
"Those guys are such nerds. Come on, I invented poking!", he quipped.
When Zuckerberg joined the Samberg and Eisenberg on stage, Samberg left the two alone, and declared the situation to be "AWKBERG."
And then it was just two Zuckerbergs….
"Did you ever end up seeing the film?" asked a nervous Eisenberg, who has been nominated for a best actor Oscar and a slew of other awards for his work. "What did you think?"
"It was interesting," the Facebook founder chimed back, before giving Eisenberg a high five and shaking his hand. "Interesting? I'll take it!" Eisenberg giggled.
Zuckerberg has not exactly been a 'fan' of the critically acclaimed flick, simply calling it "fiction." He also added in a previous interview, "But, you know, I mean, the real story of Facebook is just that we've worked so hard for all this time. I mean, the real story is actually probably pretty boring, right? I mean, we just sat at our computers for six years and coded."
He didn't seem sour during the episode of SNL. His appearance proved that he doesn't seem to have any hard feelings regarding the success of the movie that was scripted around his success.
At the end of the show, Zuckerberg reappeared with the entire cast while waving goodbye to television viewers, and hugged Eisenberg.
If you haven't had a chance to see "The Social Network" you are missing out! Watch the movie that has been nominated for a whopping eight Academy Awards, which will be broadcast live February 27, 2011
on ABC.