Lohan Outta Rehab and Gets New Digs
Troubled starlet Lindsay Lohan has finally left rehab after a 90 day court-ordered stint at Betty Ford and is ready to start her life over.
We mentioned in an earlier post that Lohan would be moved to a secret location with close family members. Either Lohan and her team pulled a fast one, or didn't think the paparazzi would find her.
Well, turns out that Lohan is in the process of moving to Venice Beach right next to her ex-girlfriend Samantha Ronson.
Either they are still secretly lovers, or it's time for a talk about personal space. If that doesn't work, it might be time for a restraining order.
Ronson didn't seem to be too pleased about the move, or she is quite the talented actress.
When Lohan's father was spotted moving in her personal items, a source dished,  "Samantha walked out of the building next door. She was shaking her head and looking disgusted. She kept saying, 'I didn't plan it this way.'"
Hmmmm, doesn't look like Ronson will be willing to hand over a cup of sugar anytime soon to her ex-girlfriend/ neighbor.
Lohan is currently under court supervision and is undergoing random drug and alcohol testing. Her next court hearing is scheduled for February 25th, 2011.
We wish her the best of endeavors on her continued path to sobriety… And highly recommend new digs.
Are Sandra Bullock and Ryan Reynolds just friends?
Sandra Bullock and Ryan Reynolds were spotted ringing in the new year together in Austin, Texas… along with a group of other friends.
Bullock's rep told People magazine, "A group of old friends that included Ryan and Sandra spent New Year's together at Sandra's restaurant Bess Bistro. They all had a great time ringing in the New Year as they have in the past… as nothing more than friends."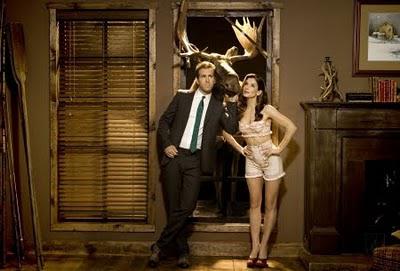 The pair previously starred together in the romantic comedy "The Proposal" as a couple. The two became close friends while filming the flick, and sources previously explained that (soon-to-be-ex-wife) Scarlett Johansson was jealous of their friendship.
An inside source recently dished that Bullock has been helping Reyonld's through his split with ex, Johansson. The source explained, "They talk on the phone and she counsels him. She can relate to what he's going through since the whole thing with Jesse [James] and her divorce. She invited him to come down to Texas for New Year's."
Another insider said,  "Sandra loves Ryan — but they are not a couple, at least not yet."
Bullock kept her head high through a nasty scandal and divorced Jesse James in 2010, while Reynolds split up with Scarlett Johansson a few weeks ago.
Could this be love?