So the rumors that Beyonce is expecting her first child with Jay-Z are still well – just rumors. However, this is not the case when it comes to Mariah Carey. Mariah and husband Nick Cannon are expecting their first child. The couple spilled the beans in an interview with Access Hollywood. They shared the story of a painful miscarriage they had about two years ago that Cannon explained "strengthened their relationship" and Mariah noted made them both more ready for parenthood.
Will this push Beyonce to come out personally on whether or not she's really pregnant? Apparently hubby Jay-Z has made some comments confirming the story but her story is quickly dying out in the media. Maybe it's time for her publicist to step in and take action – otherwise Mariah might topple her in the media and we doubt that's what the starlet is after…
We should be taking bets on how long it'll take Beyonce and Jay-Z to start shouting it from the rooftop to complete with Mariah and Nick. We're thinking definitely within the next 12 hours…
Now, in other news PETA apparently will pay for Linday's (very expensive) rehab bill if she vows to go vegetarian. Crazy, right??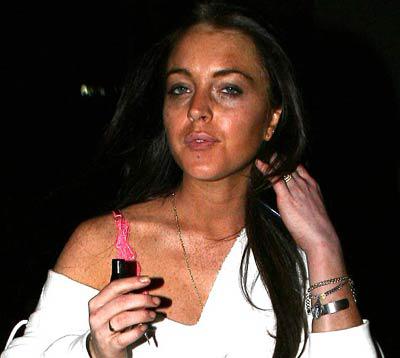 So here's the scoop – the folks over at PETA sent LiLo a letter essentially telling her that they'll "help" pay her $50K rehab bill if she rids herself of one more toxin: meat. Then how the meat industry is a mess, bla bla, take a stand, bla bla. They actually suggested that she go VEGAN (think they'll pay for half if she goes vegetarian)?
I wonder if there's a contract she has to sign – can she be a closet carnivore? Is this for life? Ahh, what's a girl to do. No cocaine, no heroine and now the thought of fakin' bacon for life… *sigh. Poor Lindsay. (Note the sarcasm…)