What is Oprah's big family secret?!?! Well, the talk show queen herself announced that she plans to reveal some very personal news on the Monday's episode of The Oprah Winfrey Show.
Winfrey kept us fans on the edge after promising to broadcast a big family secret that she explains, 'literally shook me to my core'.
We literally cannot wait!
Winfrey will announce her big secret on Monday after teasing her fans: 'I was given some news that literally shook me to my core,' she teases. 'This time, I'm the one being reunited… I was keeping a
family secret for months and on Monday you're going to hear it straight from me.'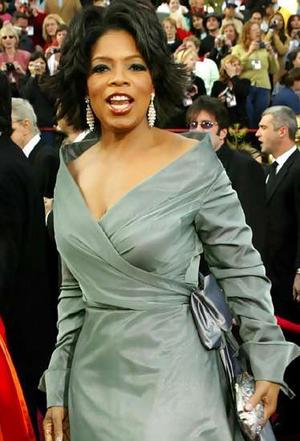 She noted that she has actually been keeping her big revelation a secret for months! Winfrey would not release any additional details about her big secret. Winfrey wouldn't disclose who the reuniting would be with. Only a few close to Winfrey actually know the big secret.
Winfrey has a heartbreaking childhood. She was born to two unwed teenagers and shuffled around various family members growing up. She also got pregnant at the age of just 14. The baby died shortly after
she was pregnant. During a recent interview with Piers Morgan, she recently acknowledged that she wouldn't be the success she is today if she had the baby and would have been a mother.
In other Oprah news- First lady Michelle Obama will be taping an interview on "The Oprah Winfrey Show" Friday. The episode is scheduled to air on Thursday January 27.
The two will allegedly discuss "ways to help spouses and children of U.S. servicemen and women" while Tom and Bob would tell stories of military families.
On one of the last original Oprah shows (sniffle, need Kleenex) Mrs. Obama will talk about her personal plans to establish a campaign to support military families. Winfrey will also welcome American
television journalist Tom Brokaw and fellow reporter Bob Woodward, in addition to an American military family.
Winfrey will end her talk show at the end of the season after 25 memorable years, and focus on her OWN network.