James Bond actor Daniel Craig has sparked dating rumors after he was pictured stepping out with starlet Rachel Weisz over the holidays.
Weisz split from her director-fiance of nine years, Darren Aronofsky, also the father of her son Henry, earlier this year.
Here's a picture of Weisz and Aronofsky: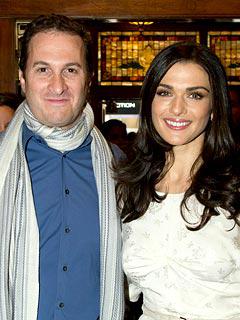 And here we have hunky Daniel Craig….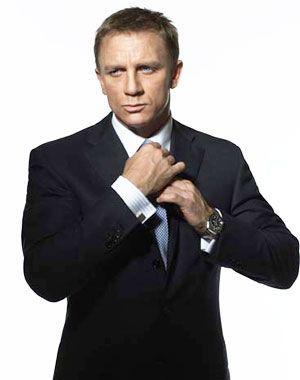 Just sayin'…
Anyway, back in November, Craig was reportedly split from his fiancee Satsuki Mitchell, but declined to comment on the matter. The Dream House co-stars' relationship become speculated since both relationships ended a questionable amount of time time apart.
Rachel and Daniel will star in an upcoming horror flick 'Dream House' – which will hit your local movie theater in September 2011. The couple met and shot scenes together for the movie throughout 2010 in Oakville, Canada. Ahem, and they star as a married couple.
Just last month Weisz and Craig denied rumors that they had fallen for each other on set. Hmmmmm, smells kinda sneaky kids! We smell a big time romance bubbling here…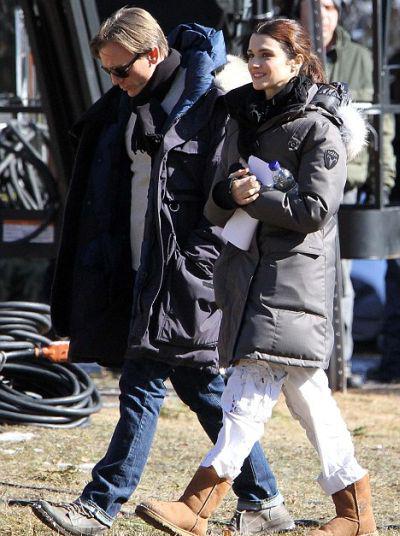 A source close to Weisz dished that she was simply "head over heels" for James Bond, I mean, Daniel Craig and continued, "Rachel and Daniel simply sparked during the filming of Dream House in Canada. They have great chemistry".
The source continued, "Darren's such a good and responsible man, but Daniel's the opposite extreme, he's brooding and mysterious. Darren and Rachel have simply grown apart, they spent long periods away from each other, moving in different directions."
The pair spent the Christmas holidays holed up in a pricey, cozy cottage. They were spotted together giggling and getting their drink on at a quaint English pub in Somerset. They were also photographed holding hands as they strolled throughout the picturesque village of Somerset.
An onlooker told the British newspaper, The Daily Mail, "Daniel and Rachel looked like a romantic couple in a film. They were laughing and hanging on to each other's words and stopping to take photos of each other." A pub customer also told paper, "They were clinging on to each other like honeymooners. The chemistry was obvious."
Back in March, Weisz explained to the Daily Mail, 'We've been getting on really well and yet I still haven't had an offer to be a Bond girl – but if he asks me I'd definitely do it!'
Ummm, that's a big, fat, public flirt! We hear that yesterday Craig's publicist refused to confirm the pair are indeed a couple. And Weisz 's spokesperson was of course, unavailable for a comment.