Just as all teenage girls thought that they were back in with a chance after the apparently perfect couple Zac Efron and Vanessa Hudgens split after 4 years together, their knives were back out as the 23 year old actor escorted the gorgeous Australian actress Teresa Palmer, 23 to the premier of her upcoming movie Take Me Home Tonight on Thursday, Feb. 3.
Sources said that during the after party at the ultra trendy spot Pink Taco restaurant, the pair were seen in what seemed like pretty intimate conversation. They later headed off to the Voyeur club in LA where a source says that "Zac chatted with Teresa for a while. There was no overt PDA, but he was not shy about giving her leg the odd touch'. And we all know what leg touching leads to! After an hour or so of flirting, the two left together and it seems that they may have taken the party home.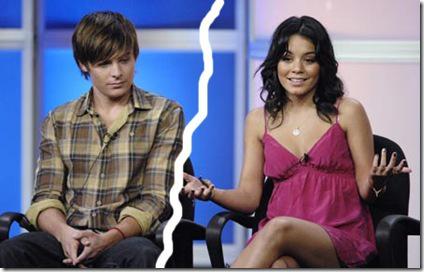 Teresa, with her blond locks and porcelain complexion would be quite a drastic change from the dark and exotic Vanessa that Zac is used to. The real question though is whether Zac is enough to make Teresa chuckle as he has some high acts to follow. Teresa's past boyfriends have included funny men Adam Brody, Topher Grace and even Russel Brand.
Neither Zac or Teresa's representatives have any comments on the matter however any rumors that were circling that Zac and Vanessa Hudgens were getting back together have been fully squashed. Zac has in fact been taking on the role as quite the player recently as he has been caught out with various groups of girls shotting tequila and sneaking the odd butt grope here and there. Could it be possible that our perfectly innocent High School Musical sweetheart is actually a red blooded male like the rest of them?