What is better: free online casino games, or the chance to play for real money and to win that big jackpot? If you said free online casino games, and then the chance to play for real money and to hit that big jackpot, then we like the way that you think.
Chances are you will like the way we do too.
In this blog we're going to take a look at some of the different types of free online casino games that you could dive into here at Silver Oak Casino. If you think you know the entirety of what we have to offer in the way of free online casino games, then think again, because chances are we have something in your lineup that is going to jump out and scream, "Play me!
Table Games
Table games are one of the best ways to gamble online because they have the oldest history, the best chance to win, and arguably the most comprehensive betting strategies associated with them. It's the type of game where it's just you, possibly another player(s), and the cards. That's it. Table games are for the gambling "purist" who is looking to dance on the tightrope of statistics, as well as the beginner who it simply looking for something familiar and fun to play.
Table games at the Silver Oak Casino include but are not limited to the following:
Blackjack
Blackjack is perhaps the most iconic casino game that there is. It's the place where college kids experiment, businessmen go to party, poker players go to sulk. It's got something for everyone, and the best odds of any other game on the casino floor.
Free Online Casino Games: Blackjack – the Original Cool.
European Blackjack
European blackjack is the hip older brother to traditional blackjack because it is actually strangely more traditional. That is, European blackjack is played with anywhere from two-to-six decks of cards, whereas the typical Western game of traditional blackjack is going to be using at least six-to-eight decks.
Free Online Casino Games: European Blackjack – The More Original Cool
Perfect Pairs
This version of blackjack features an easy and addictive side bet that monitors your hands for naturally occurring "perfect pairs" like AA or KK. The appeal here is immediately clear: when you win, you win big. This complements the nature of blackjack, where when it rains luck it generally tends to pour. Think of Perfect Pairs as a way to make boulders of cash drop from the sky.
Free Online Casino Games: Perfect Pairs– The Perfect Game
Super 21
If you want to really get crazy, then you could try your hand at Super 21, which has many liberal rule variations to traditional blackjack like: the ability to double down at any time, a player's blackjack supercedes the dealer's, a player may double down at any point regardless of how many cards they have been dealt, and there is only one deck. However, this is all at the cost of the blackjack payout only awarding even money instead of the usual 3:2. Think of Super 21 as a whole lot of winning, but more-or-less the same amount of profit.
Free Online Casino Games: Super 21 – Super!
Three Card Rummy
Three Card Rummy is great game in its simplicity. You don't need to worry about trying to add up to 21 when you've had too much to drink. All you have to decide is whether or not to play the bonus round, and then after that, whether or not to raise or fold. If you can look down and figure out if you have pairs of triples in your hand, then you can play Three Card Rummy, my friend. You could
probably play Four Card Rummy, but that has been banned in most countries.
Free Online Casino Games: Three Card Rummy – Mmm. Yummy.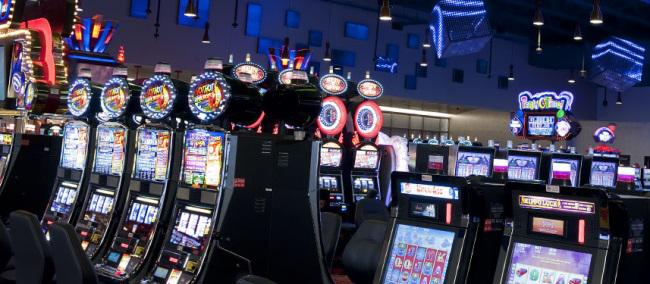 Slot Machines
Slot machines can be a ton of fun, and not just for the traditional target audience of middle-aged women and people on the wait list for poker. Slot machines have exploded in popularity, and there is a machine theme out there for nearly every type of person looking for an immersion where it's not just about the numbers, but also about the excitement and overall experience.
The free online casino games at Silver Oak Casino include but are definitely not limited to the following when it comes to slots:
Builder Beaver

Build a financial dam in the river of success.

Cleopatra's Gold

The only thing more beautiful than Cleo herself, is being rich.

Derby Dollars

Looks like it's going to be a photo finish bonus round!

Texan Tycoon

Go big or go home to your Texas oil estate with this slots classic.
Video Poker
Video poker combines the elite strategy of poker with the ease and simplicity of a video format. Same statistics; electronic opponents. Sure, you don't know exactly what the odds are with video game machines, but at least you can take any strategy that you have learned when it comes to poker and apply it to the game before you. Speaking of strategy, did I mention that we have video poker
strategies coming out of our ears?
Check them out!

Specialty Games
Don't forget about the specialty games. You love them but for some odd reason they are not as popular with your friends. You don't know why they don't want to hang out in the food court playing Keno, but they won't. Not a problem. When it comes to free online casino games, Silver Oak brings favorites like Keno direct to your home, so you don't have to sit at the mall tempted by the small of Orange Julius.