The online poker world was dealt a losing hand this summer. Referred to as Black Friday, June 29th marked the day online Poker came to a screeching halt in the United States. The FBI arrested the top executives from three of the biggest online poker sites (PokerStars, Full Tilt Poker and Absolute Poker/UltimateBet) and seized the sites ".com" domain names.
Poker players from far and wide felt the dubious uncertainty of not knowing when their beloved internet pastime would return. What's more, renowned poker pros of Full Tilt Poker, who had collectively become the face of the product, were suddenly unemployed ambassadors of a defunct product. As quickly as one can say "all-in", these pros were now all-out…..of jobs.
With dissolved endorsement deals and refusal to return to the monotony and slower pace of live casino cash games, reality hit some harder than others. Just as an adolescent whose parents no longer oblige an allowance, the time had come for these former high rollers to find a new means of income.
Gus Hansen
Through anonymous sources, we've received shocking photos which just months ago would have been unthinkable. One Full Tilt pro hit particularly hard by the events of Black Friday was Gus Hansen. Caught here on camera, a beleaguered Hansen greets customers at a Topeka Kansas Wallmart. How he wound up there of all places is beyond our prognosticative abilities. Gus always did have a "flair" for the dramatic, though.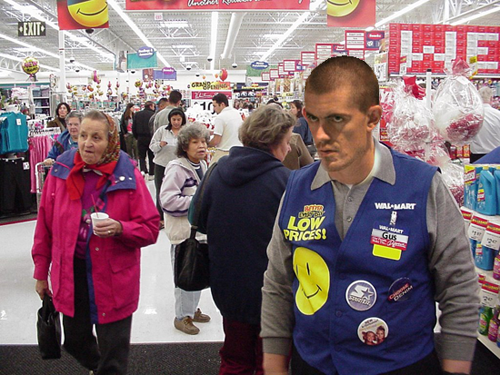 Chris Ferguson
Another "poker pro turned ordinary Joe" is Chris "Jesus" Ferguson. A man of many talents, it comes as no surprise that Ferguson's fallback career involves sleight of hand and manipulating little children into laughing. Submitted for your approval, here is a snapshop of Jesus the jester putting smiles on young people's faces.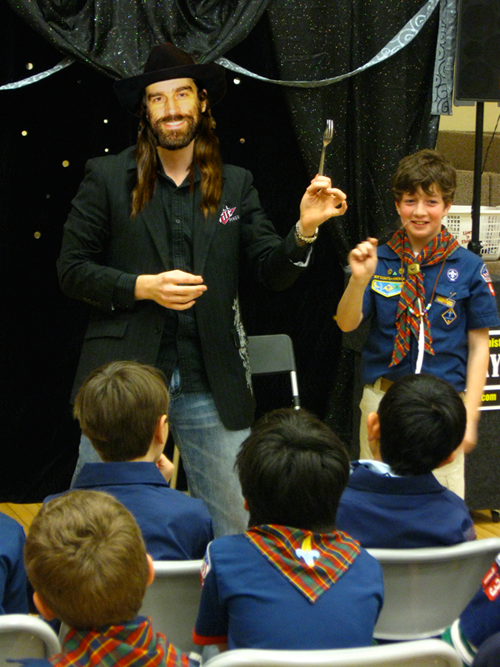 Phil Hellmuth
Last, and most certainly least, we spotted Phil "The Poker Brat" Hellmuth. The Ultimate Bet icon has seen better days. For $5 a pop you can get a photo with Phil dressed as the King himself. Fairmont street has never been less proud. Poor Phil. He makes Sin City feel like Loss Vegas.