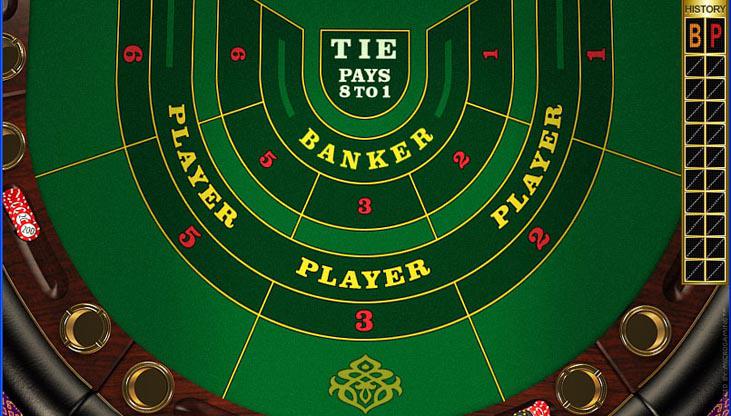 James Bond loved it and so do millions of other gamers. It's easier than ever to play baccarat online, and with the system of betting, there is plenty of fun to be had by all. To play baccarat online, players will place a bet on who they think will win a hand. The choices are a particular player, the dealer or a tie between the two.
When you play baccarat online, there will be six or eight decks of cards in a show. The first card is flipped over to see how many cards must be discarded, or "burned." A face card, for example, means that ten cards from the show must be "burned" before the official deal.
After the bets are placed, the dealer gives the player two cards and then deals two cards for himself. The two cards are added up, but only the last digit counts. If you get two tens your total would be 20. But when you play baccarat online, that translates to a 0.
Face cards and 10 cards are actually worth 0 in the game, however, and aces are worth 1. All of the number cards except for 10 retain their original value. Once the two cards a dealt, a third card may be dealt if the player has 5 or less. If he has more than 5, he stands. The dealer must take a card if he has less than 5, and the dealer will always get a card if his first two cards total 2 points or less. The dealer stands with 7 points.
After a series of complex rules about hitting and holding, the ultimate winner when you play baccarat online is the individual holding the highest hand. If both the dealer and the player have an 8 or a 9, the game is called in a tie.