Oprah and Gayle go camping together and spark more lesbian rumors…
Oprah Winfrey and her bestie Gayle King have been speculated as "more than just friends" on more than one tabloid cover over the years. Oprah and Gayle decided to play with views and enemies from the tabloids by going on a camping trip. The duo proceeded to joke about their "accommodations."
While the ladies were preparing themselves to spend the night in a camper Oprah asked if Gayle wanted to enter the tent first, to whick Gayle quipped: "Why don't you just add to that lesbian rumor?"
"Lesbian rumors," Winfrey squealed! "Come on in, baby," King giggled as she made her way inside the camper.
The outdoor adventure was scripted to encourage more African American families to go camping. Naturally, this wasn't the most chic role for Ms. Oprah Winfrey who usually dones Manolo Blahniks and couture getup on her show.
Be sure to get your fix of Oprah now because this is her last season on air!!!
Another day, another celebrity DUI…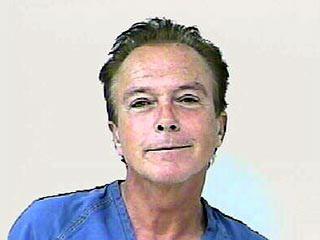 Mr. David Cassidy aka teen heartthrob and pop icon of the 1970's was arrested yesterday in Flordia on a DUI charge.
Cassidy was pulled over after police noticed him weaving between lanes and cutting off another car on the way back from a funeral. He explained he had had one glass of wine with his lunch and a hydrocodone pill after his meal to the arresting officer.
Pills and booze as dessert? That's some heavy stuff Keith Partridge!
Nick Lachey and Vanessa Minnillo Engaged!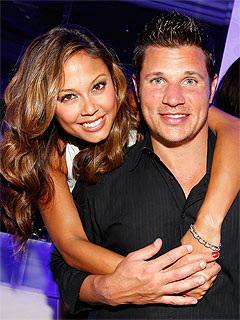 In happier news- It was announced that Nick Lachey (aka Jessica Simpson's ex-husband) and Vanessa Minnillo are engaged to be married!
In a joint statement the couple announced, "We're excited and incredibly happy about our engagement and we look forward to a wonderful future together."
Lachey proposed to Minnillo yesterday in California "near a beach." Wow. How creative.
Lachey and Minnillo began dating in 2006. Well! I guess it's about time that he proposed!
After Minnillo accepted his proposal, Lachey personally announced on Twitter, "Hey all. If anyone's heard the rumors of my engagement, they are absolutely true! Vanessa and I couldn't be happier. Thanks for all the love."
So sweet 🙂 We're placing bets that good ol' Jessica is probably going to have a snippy thing or two to add, as she has shown in the past, she's not totally over Nick. But then again, how can we blame her? He is pretty dreamy…