If you have ever played video poker before at Silver Oak Casino you may have noticed that some of the games offer a "Double or Nothing" feature.  Doubling your winnings sounds like a great deal, but what if you lose?  Are you being tricked or bamboozled in some way?  What are the odds of winning?
Download a FREE Video Poker Game!
Video Poker Double Or Nothing
When you win a hand playing some of the video poker games at Silver Oak, you will be presented with a compelling question: "Double or Nothing?"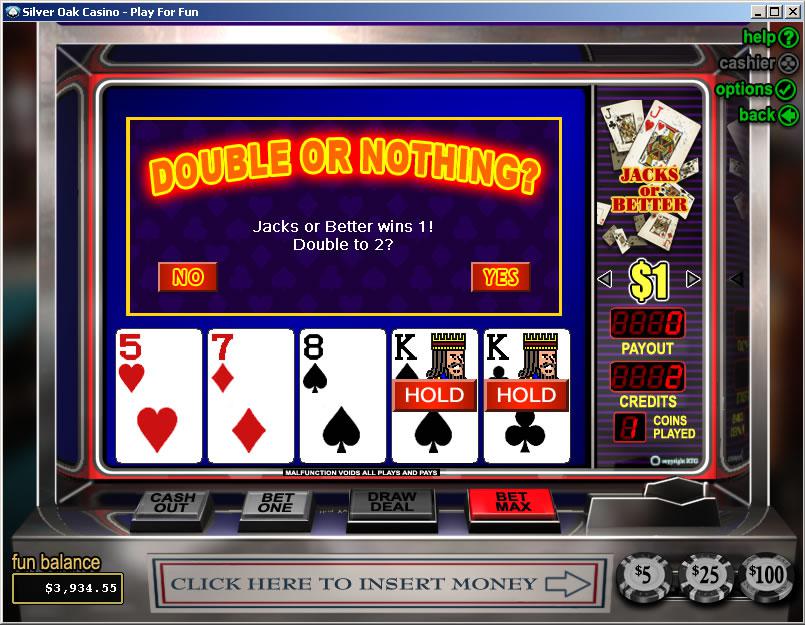 If you choose "YES", you will go on to the double or nothing bonus round.  This bonus round is a simple game of Pick the High Card. You will see a screen like this: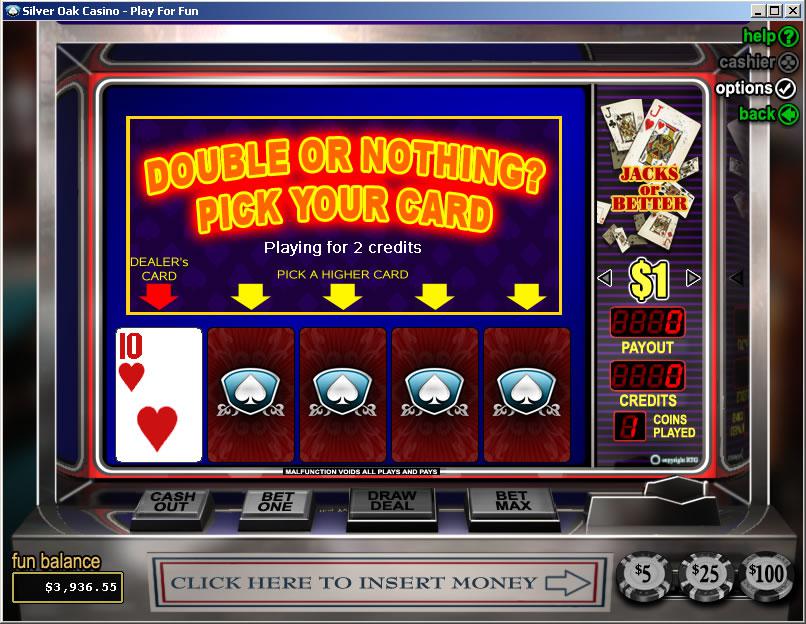 The dealer is holding a 10.  You get the option of picking any of the cards to the right, and if you pick a card higher than the dealer's 10, you double your winnings!
What's the Catch?
When it comes to the double or nothing game there is no catch!  It is one of the only wagers in any casino game that has true 50/50 odds.  It's a coin flip!
Deciding whether to go for the double or nothing depends entirely in your style of play.  If you feel lucky or like playing aggressively, go for it!  If you wish to play more conservatively, just click on "NO" when presented with the option and skip the bonus round.
Final Thoughts
I personally change my strategy from time to time.  Sometimes I feel lucky and go for the extra cash and sometimes I decide to play it safe and just stick to the video poker game.
What do you like to do when presented with the option? Let me know in the comment section below!
For more video poker strategy articles, check out video poker winning decisions, video poker tips for beginners, the best video poker odds, using video poker bonus codes, and winning with common video poker hands.