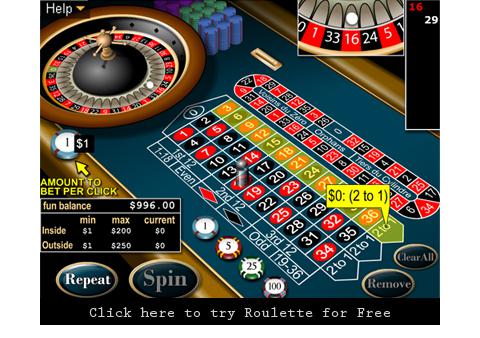 Many people who are new to the roulette game think that it is just one game and that there are no other versions of it. Of course this is common as why would anyone think anything different of roulette other than placing a bet on a colour or number, dropping a ball on a wheel with numbers and spinning it to see where it stops.
If you have ever visited an online casino or gone to a live casino, you will see the variety of roulette games available. From European and French to Mini and American roulette, there is variety and the rules differ with each game. Let's discuss some of these online roulette games so you are in the know when the topic is brought up.
European Roulette
This game of roulette is noticeable because it has a single green '0' at the top of the table. These roulette tables are extremely easy to use and the betting information is pretty easy to understand as it is laid out in a straight forward manner. The European roulette feature of the one '0' at the top of the table offers players some of the best odds throughout all online roulette games.
French Roulette
This table is taken from the European roulette table and was completely redesigned with the same betting options and odds. The actual appearance of the table is what looks completely different. The black, red, odd and even bet areas are spread out on either side of the betting grid and the numbers are placed right through the center.
American Roulette
This table is almost exactly the same as the European roulette game but it has an exception. There is an extra '00' placed at the top of the table betting grid. The layout is generally the same as the European roulette game and the payouts remain the same as well.
Mini Roulette
This is a unique form of roulette and it is more of a toy than anything else. Some casinos and online casinos choose this game because it truly is a mini version of roulette. It is scaled down to offer players the same type of betting and game and is much more simplistic. There are less numbers and betting areas to bet on and the odds are in the favour of the house more than a standard roulette game.
As you can see there are a variety of online roulette games that players can choose from when playing online and roulette can be played in more than just one version. There are even more variations such as 'Racetrack Roulette' and 'Royale Roulette', both which have different betting options and table grid layouts.