Because we are living in a technological age, it's only to be expected that a great number of our interests, hobbies, and recreations would find a way to thrive in this new digital environment. For casino goers and gamblers alike, this translates into online gaming, and there are literally thousands of websites dedicated to giving an experience that is both intimidating, enjoyable, and most importantly, profitable.
There are a few key things to keep in mind when playing certain games though. For my part, I love playing Blackjack and Poker, in part because they often allow me to play with other players, and because they also challenge me mentally – I have to be consciously (and constantly) thinking about my next move and anticipating my opponent's. At the same time, there is something very appealing about 'chance' games, especially if I'm at work or on a lunch break and just wanting a quick game.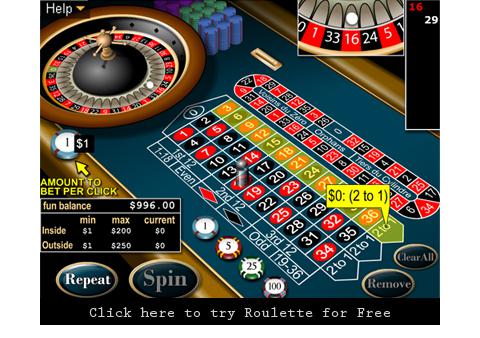 This is where online games like slots and Roulette come into play. There are a number of online apps available for iPhones and mobiles that make gambling easy and accessible. And when you don't have the time or ability to focus exclusively on a Poker hand, having Roulette at your fingertips is both quick and easy – with a flip of a ball, you either win or lose.
The beauty of online Roulette is that it functions on the same principle as playing Roulette in real life. That is, online versions employ an RNG (Random Number Generator) which makes the outcome of each roll random, so you don't have to worry about being schemed by a biased wheel. This is a very important detail when looking for a website – make sure that they're reputable, and that their payoffs and reviews reflect this fact.
Another important thing to take into consideration is what kind of wheel is being employed by the website. There are two distinct types of wheels. The European wheel subscribes to the classic French style and has 37 slots with interchanging colors red and black. This is the wheel that you should be going with, and should not be confused with the American wheel, which has 38 slots. This extra slot on American wheels is usually labelled 00 and only serves to give the house an added edge over its players – stay away from American wheels if at all possible.
The beauty of online Roulette is also its ease and affordability. For one, some sites allow you play the wheels for free, using 'fun' money. This means that you can still get the thrill and experience without having to worry about draining your wallet. But for those hard-core gamblers, all the online gambling sites featuring Roulette have some sort of online transaction system that ties directly to your credit card, or else offers a credit system that allows you to buy in.
This option is significant in that it allows you to focus solely on the game and your strategy for rolling without having to worry about getting up and gathering more chips. Being able to play without the stress of screaming tycoons, cigarette smoke, and the chaos of a casino game floor permits the player an opportunity that is unavailable to the real life gambler. And that is peace and serenity while they pick their numbers – imagine all the fun and excitement of the casino, but from the comfort of your favourite chair.