Video poker first appeared in casinos in the 1970's and quickly grew in popularity. Today, you can find over 100 variations of video poker online and in casinos across the world. I personally love to play video poker because it mixes the best of three types of gambling: slot machines, tables games, and poker.
What Is Video Poker?
As said above, video poker is basically a hybrid of slot machines and tables games, played by the rules of poker. Video poker is similar to the slots in that it is played on a machine by yourself. It is like a table game in that it entails a certain level of knowledge and strategy to play successfully and win over the long run. It uses the rules of poker in that the amount you win on each "spin" is determined by how good of a poker hand you have.
How Do You Play Video Poker?
All versions of video poker are basically variations of the same game, which is played as follows:
1) Deposit money into the video poker machine (generally there is a $5 minimum to buy-in online).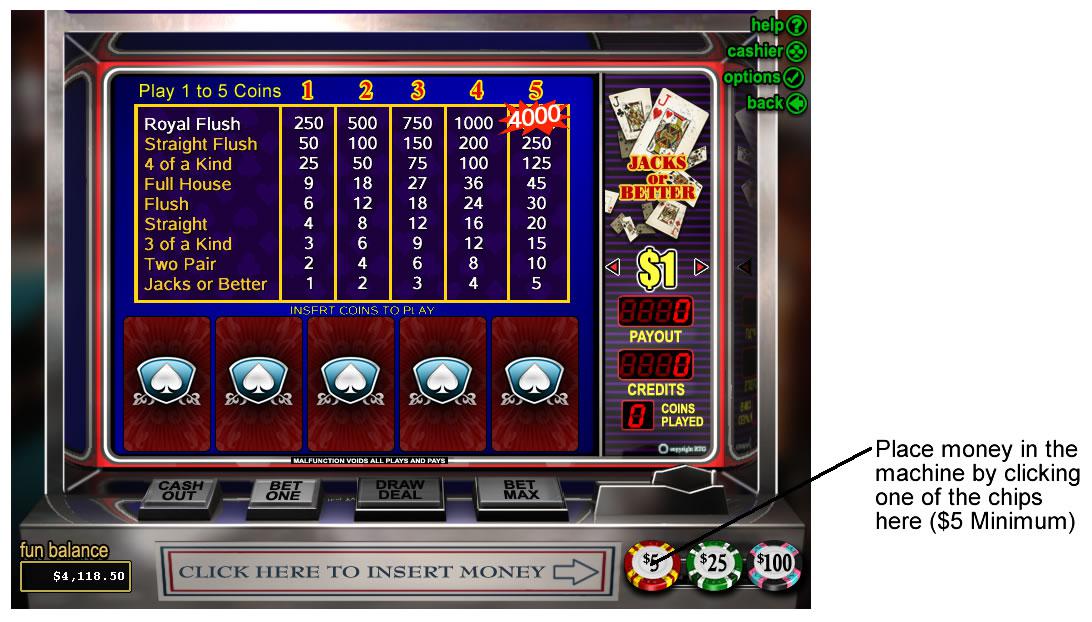 2) Choose how much you want to bet per credit. This amount will be how much each credit is worth.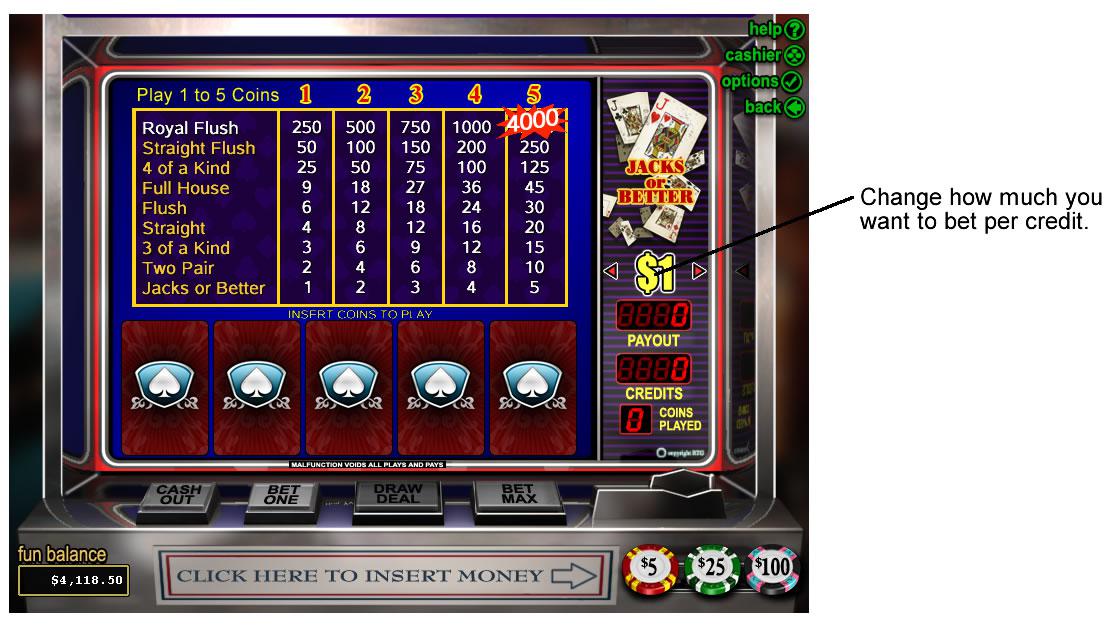 3) To bet one credit on the hand, click on "Bet One". To bet more, keep clicking on "Bet One" to increase the amount played by increments of one credit. To automatically bet the maximum, click on "Bet Max".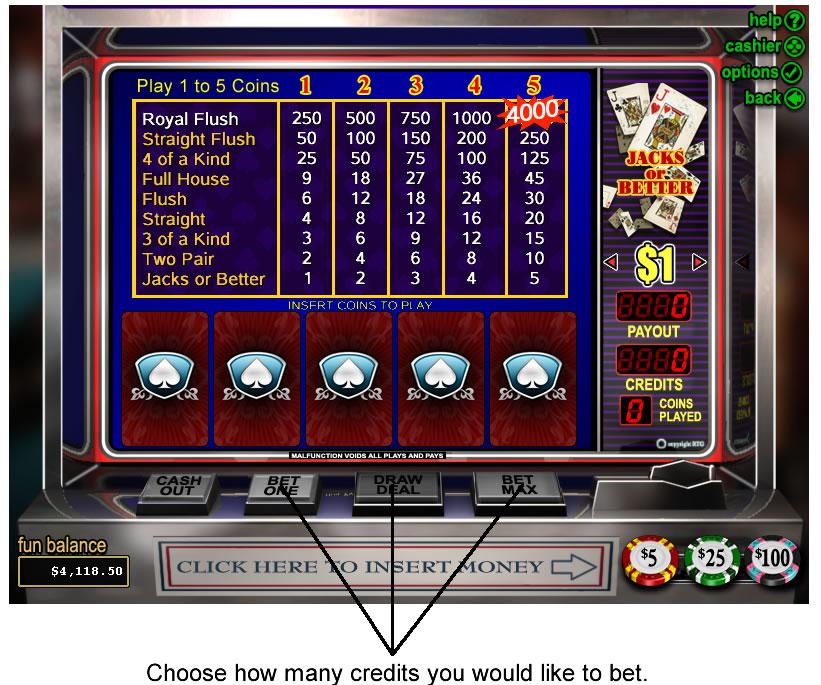 4) Now that you have your bet ready, click on "DEAL" to receive your cards.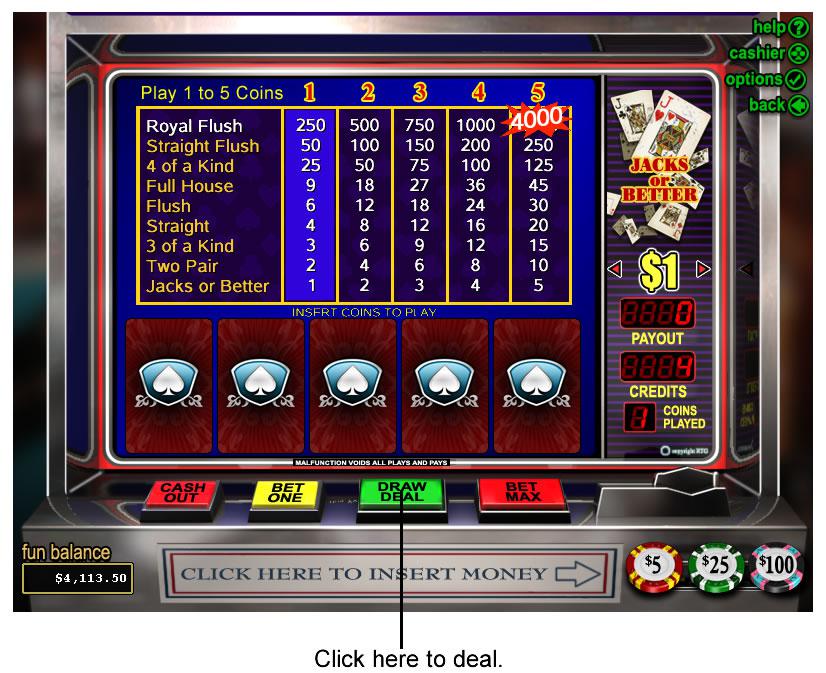 5) Here is where the strategy comes in. At this point you need to decide which cards you want to keep, and which cards you want to trade for new ones. See the other articles about video poker strategy for more info about which cards to keep and which to trade for new ones.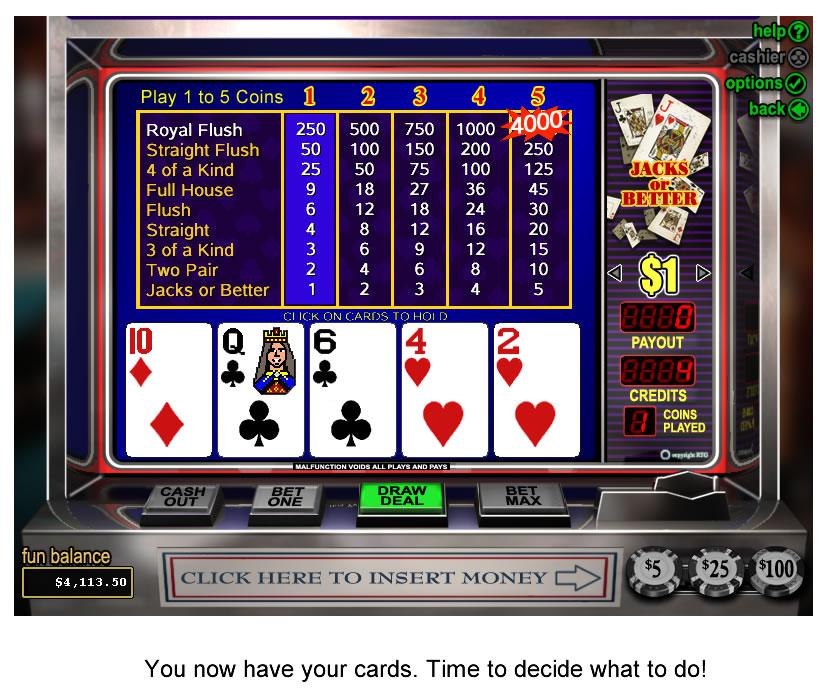 6) Click once on each card you want to hold.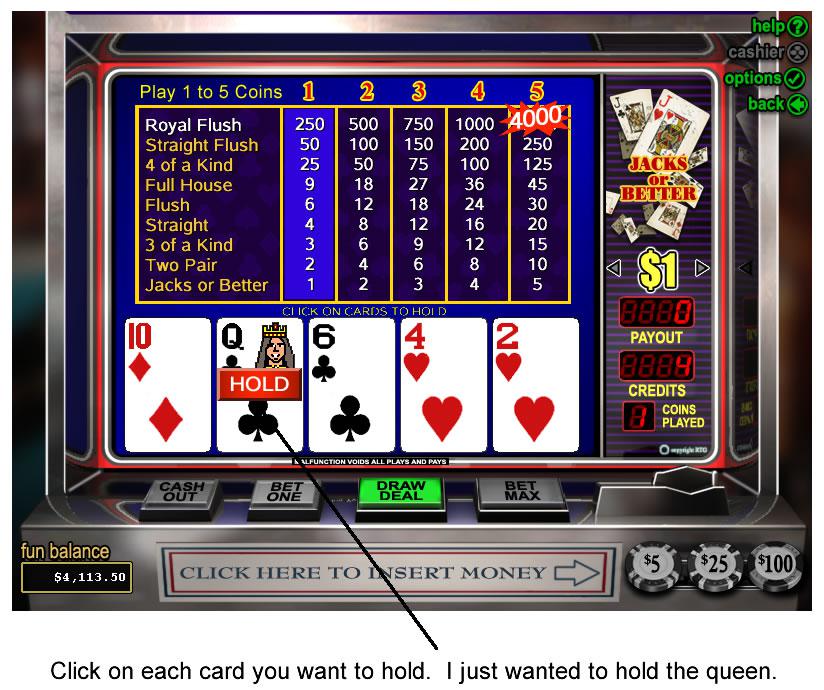 7) Click on "DRAW" to trade the rest of the cards for new ones.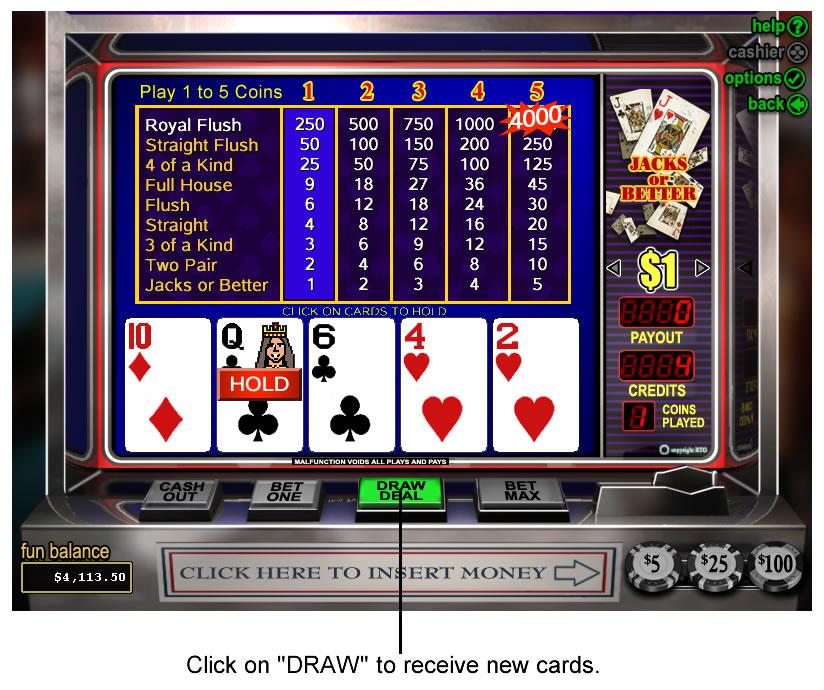 8) Here you can see all of the cards that I did not hold were changed for new ones. After the draw, I still do not have a pair of Jacks or better, so I did not win anything on this hand.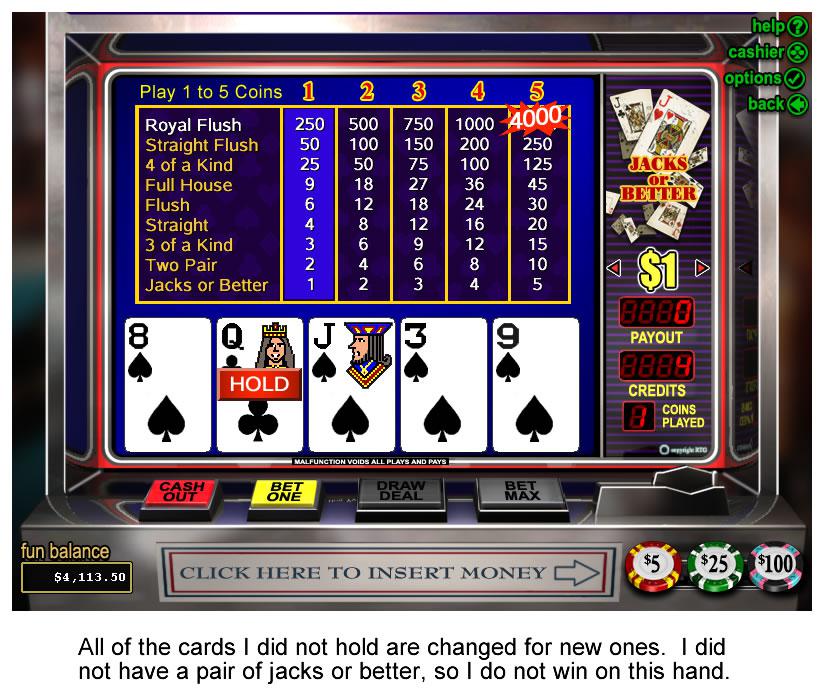 Video Poker Final Thoughts
This article covered the basics of video poker and how a typical hand is played. Each variation of video poker has slightly different rules that may include bonus rounds or wild cards. For info on more than a dozen different kinds of video poker, check out the online video poker page at Silver Oak Casino.
Come back to the blog soon for tons of video poker strategies, tips, and more!
Which is better, video poker, slot machines, or table games? Let me know in the comment section below!