300% match bonus

+ 50 free spins
Quick registration
in 45 seconds
Achilles Guide
Homer's great epic the Iliad told of the legendary hero Achilles and his many exploits. Among the most famous was the war he led against the army of Troy to defend the honor of Helen, who had been abducted by those pesky Trojans. This great epic is the inspiration for the game Achilles. But don't worry if you don't know many specifics. You don't have to remember the Iliad to enjoy the exciting action and multiple bonus games of Achilles.
Quick Links
Symbols | Activating the Bonus Round | Playing the Bonus Round | Game Story | Glossary
How to Play Achilles
Grab a sword, put on some armor (don't forget to cover your heel), choose how many lines to play (from 1-20), select a bet per line amount (from .05 to $50) then hit "Spin".
Game Controls
Bet
"You eat your steak rare, drive a V8 and the only people you hug are relatives that have recently been hospitalized…"
Use the up and down arrows to adjust the amount you wish to bet per line – from 5 cents to $50 per line, if you're feeling particularly heroic. Once you hit the bonus round, all winnings are based on the amount of your original bet, so choose accordingly.
Lines
Use the up and down arrows to choose how many lines you want to play per spin.
Spin
Once you've selected your bet and the number of lines, just hit Spin.
Autoplay
There are two plays to play this game. You can hit "Spin" every time yourself, or you can use "Autoplay" and sit back waiting for the bonus feature or a big win. To do that, hit the "Autoplay" button and you'll see a menu where you can select the number of spins, and whether you want the Autoplay feature to stop when you get a big win or hit the bonus round.
Help
Even Achilles needed help to kick Trojan butt. If you need a hand at any point during the game, just select "Help". It'll bring up details about winning combinations, complete game rules and bonus round information.
Symbols & Characters
Scatter symbols
Troy is the scatter symbol in this game. Find 3 or more to win cash instantly. And finding 3 or more will also start one of Achilles' two bonus games.

Wild symbols
Achilles is Wild and can substitute for any symbol except scattered Troys.
Getting to the Bonus Round
There are two different bonus rounds in Achilles.
To get 10 free games, find 3 or more scattered Troys.
Find 3 or more Achilles to trigger the second bonus game.
Playing the Bonus Rounds
When you find 3 or more scattered Troys, you win 10 free games. All prize amounts are doubled during this bonus round.
This feature is retriggered any time 3 or more mixed scattered Achilles and/or Troys appear.
When you find 3 or more Achilles, you get to select one. He'll reveal either 15, 20 or 25 free games!
During the free games all Troy symbols are changed to Achilles or Helen.
All prizes are doubled during these free games.
This feature can be retriggered.
Additional Rules
All symbols play left to right except scattered Troy, which pays Any
Wins on different lines are added
Scatter wins are added to line wins
Scatter wins are multiplied by total bet
Line wins are multiplied by bet per line
Highest win only on each line
Maximum win per paid spin is 40,000 times bet per line
Bonus games are played at the same # of lines and bet amount as the spin the triggered the Feature
Random Progressive Jackpot
Achilles features a rather heroic Random, Progressive Jackpot. It's triggered randomly, and you could win at the conclusion of any spin. It's Progressive, so it gets larger and larger, the longer it goes without being won.
The story behind the game
Homer's great epic the Iliad is the main source for the legend of the hero Achilles. You remember the Iliad? No? You probably had to read it in high-school, but didn't get past the first 10 pages. Well, play Achilles and you could win money, have fun, and learn a little history at the same time. And then if you ever run into your history teacher at the grocery store and she asks about the Iliad, you'll actually know what she's talking about. Hopefully she won't then ask about the Odyssey.
Glossary
Scatter Symbol: Symbols that win you free games no matter where they land. Just get 3 or more on any spin to win.
Random Progressive Jackpot: A jackpot that is both awarded randomly, rather than when you get a specific symbol or symbols when you spin, and that increases in value until it's won.
Autoplay: Pre-setting your slot machine with a set number of automatic spins. This way you don't have to hit the "Spin" button each time you want to play.
Feature/Bonus game: This means a number of spins you get to play for free, but where you still get to keep anything you win.
OTHER GAMES YOU MIGHT LIKE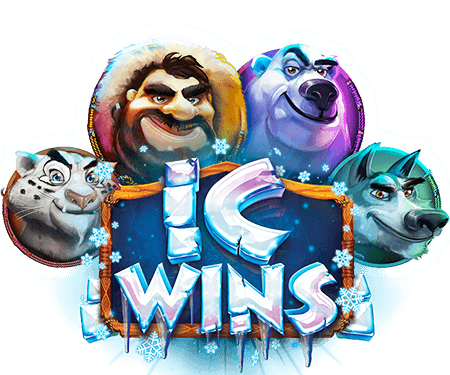 ic wins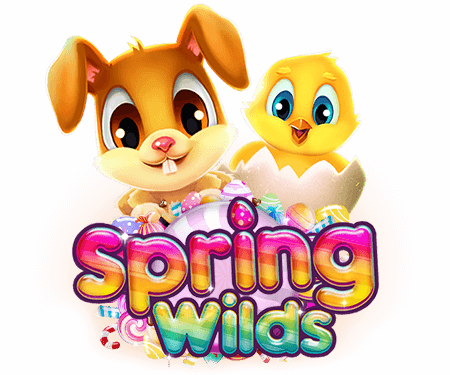 spring wilds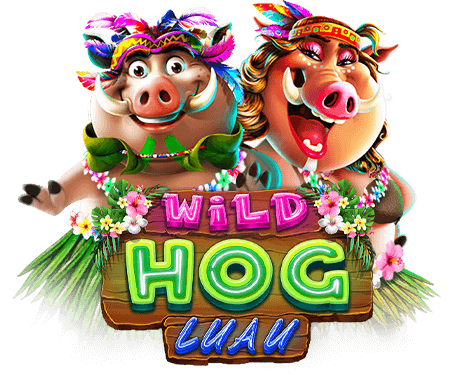 wild hog luau