300% match bonus

+ 50 free spins
Quick registration
in 45 seconds
Bank on It Guide
Based on the classic 3 reel slot machines found on casino floors all over the world, Bank On It does add a new wrinkle or two to the old favorite. It features both a progressive jackpot, and a unique bonus feature that could have you feasting on cash. Every time you hit 3 blanks on a spin, the losing credits are added to the Piggy Bank. But if you hit the right combination you'll bust open that bank and keep everything inside. So sidle up to the trough and get ready to feast yourself on the piggy. Get these bonus codes to help you on your quest.
Quick Links
Symbols | Playing the Bonus Round | Game Story | Glossary
How to Play Bank On It
Start by adding credits to the machine from your balance. Each credit is $1. Just click on the chip denominations (you'll see $5, $25 and $100 chips) to add multiple credits, or click on the coin slot on the machine for single credits. You can add credits up to the full balance of your account.
Next, determine how many credits you want to bet, from 1-3. You can choose by either hitting the "Bet One" button up to 3 times, or hitting the "Bet Max" button. If you choose "Bet Max" you'll bet 3 credits, and the machine will automatically spin without you hitting the "Spin Reel" button.
Now that you've placed a wager, just hit "Spin Reel" to play!
How to Win
Bank on It pays on a single line, marked "Payline" on the machine. Winnings depend on how many coins you play, and the Progressive Jackpot can be won if you bet 3 coins.
The Pay Table shows winnings for every combination, at each of the 3 coin wager levels. The Pay Table is also displayed within the game so you'll always know how much you can win.
Bank on It Bonus
Any time three blanks appear on the payline, an amount equal to your bet is placed in the Piggy Bank. You can keep an eye on the total amount in there as it displays nn the top, right-hand side of the game. The banked total continues to grow until three Piggy symbols appear on the payline, while you're playing 3 credits. When that happens, the bank is smashed open and you win all the credits in the Piggy Bank.
Bank on It! Progressive Jackpot
Just in case the usual ways to win aren't enough for a piggy like you, this game may offer a progressive jackpot where a three-credit bet wins the jackpot if three 7's appear on the payline. The jackpot total is progressive and you can see it displayed above the reels.
Game Controls
Bet One
Bet one coin. To bet 2 or even three coins, you can press this button additional times.
Spin Reel
Spin the reels and start the game.
Play 3 Credits
Bet the maximum amount of coins (3).
Cash Out
Cash out your credits and winnings.
Winner Paid
Displays your winnings for the last spin.
Credit Window
Displays the number of credits available for play.
Coins Played
Displays the number of credits wagered on the spin.
Help
Pulls up a screen with detailed instructions for the game.
The story behind the game
There's not a whole lot of story to this one, but what's wrong with playing a simple, stripped down slot machine. You put in your money, you pick a bet, you pull the handle and there you have it. And though it may have no frills, it does offer plenty of thrills.
But if you are dying for a little bit extra story to read while you decide which slot machine to play, there is this "interesting" bit of trivia about piggy banks.
Did you know that piggy banks were developed in two different cultures that had no contact with each other, more than 500 years ago? In both Europe and on the Indonesian island of Java, people used ceramic, pig-shaped containers to store coins. And in both cases, they named them after pigs or boars. Most of these animals you would wok and roll into delicious delicious bacon.
But enough esoteric piggy-bank history. Why don't you bust open your own to gather a few bucks and play a game or two of Bank On It?
Glossary
Pay Line: A line that shows where symbols have to land after the reels spin, to award prizes.
Progressive Jackpot: A jackpot that gets larger and larger the longer it goes without being won.
OTHER GAMES YOU MIGHT LIKE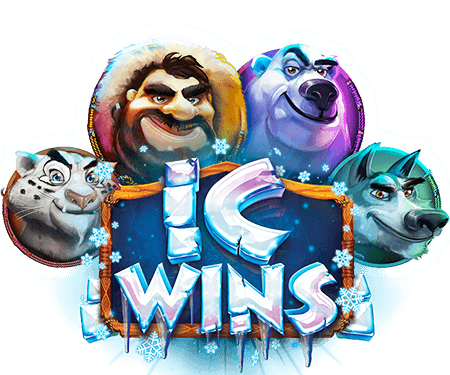 ic wins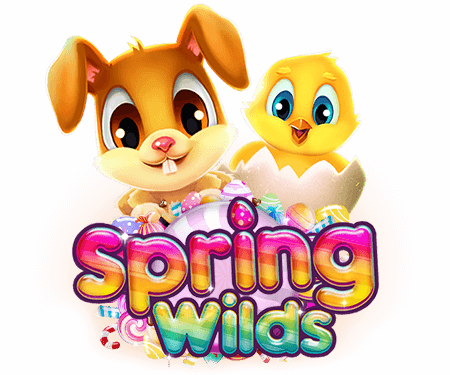 spring wilds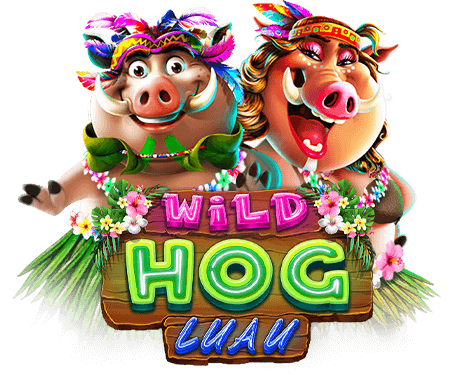 wild hog luau