300% match bonus

+ 50 free spins
Quick registration
in 45 seconds
Bonus Poker Guide
Come and play Silver Oak Casino's Bonus Poker, a straight-forward online video poker game. Bonus Poker is a video poker game based on Jacks or Better, but Bonus Poker offers a higher payout percentage for certain Four-of-a-Kind hands. You are dealt five cards and choose which cards to keep or discard. New cards are dealt accordingly, and your final hand is complete. If you build a winning hand, your are eligible to try your luck at the Double or Nothing Bonus Round, potentially winning double your money.
How to Play Bonus Poker
Bonus Poker is a game of draw poker. The goal of Bonus Poker is to score a winning hand. After placing your bet, receive five cards from the Dealer. Choose which cards to hold, then click Deal. The Dealer discards the remaining cards and replaces them with new ones.
The value of your hand is scored by the number of cards with the same rank, in consecutive order, or from the same suit. Your final hand must consist of a pair of Jacks or higher in order to win. You win when you build any of these hands:
Royal Flush
Straight Flush
Four Aces
Four 2s, 3s, or 4s
Four 5's through Four Kings
Full House
Flush
Straight
Three-of-a-Kind
Two Pair
One Pair (Jacks or Better)
Wild Cards in Bonus Poker
In Silver Oak Casino's version of Bonus Poker, there are no wild cards.
The Bonus Poker Bonus Round
The Double or Nothing Bonus Round appears after every winning hand you play. It asks if you want to risk it all to try to double your winnings. If you click No, the Bonus round disappears and the game returns to the regular game in play and you forfeit the opportunity to double your money. But if you click Yes, the Dealer shows you their card. Pick any of the four face down cards in the hand, then click Deal. If your card ranks higher than the Dealer's card, you've doubled your money. Even cooler, the Double or Nothing Bonus Round will continue to appear. Each time you win the bonus round, your winnings double exponentially. If you're feeling lucky, the Double or Nothing Bonus Round is just the thing for you.
Playing Multi-Hand Bonus Poker
There are multi-hand versions of Bonus Poker available at Silver Oak Casino. Choose from three, ten, 52 or 100 hands to play at a time. At the end of each round of play, all winning hands are highlighted and the paytable is updated, showing the details of all winning combinations.
Bonus Poker Tips
Never keep an unmatched high-ranking card when you only have a Pair. It will decrease the potential for building better hands.
Never keep Two Pairs. Doing so forfeits the ability to draw a Three-or Four-of-a-Kind, which features a much higher payout.
Max Bet as often as possible. This drastically increases your payouts.
If you get a hand featuring three cards in sequence, like 8-9-10-5-K, hold only the 8-9-10. You'll have the potential to build three different Straights: 6-7-8-9-10, 7-8-9-10-J or 8-9-10-J-Q. This is particularly useful when playing the multi-hand versions of Bonus Poker.
Bonus Poker Glossary
You will enjoy Bonus Poker far more if you know and understand all the terms used in the game.
Bet: The amount you wager during a round of playing Bonus Poker.
Bet Max: This betting option automatically bets the most credits allowed per round.
Discard: Cards that were initially dealt, but have been replaced and are no longer in play.
Flush: A Flush features five cards of the same suit, but not in a sequence such as 2-4-7-J-A of Spades. It ranks higher than a Straight but lower than a Full House.
Four-of-a-Kind: A Four-of-a-Kind hand consists of four cards of one rank, and an unmatched card of another rank, such as 5-5-5-5-A. It ranks higher than a Full House but lower than a Straight Flush. There are three different Four-of-a-Kind combinations in Bonus Poker, all with different payouts.
Full House: A Full House is three matching cards of one rank, and two matching cards of another rank, such as Q-Q-Q-2-2. It ranks below a Four-of-a-Kind and above a Flush.
Jacks or Better: A pair of either two Jacks, two Queens, two Kings, or two Aces. It is the lowest ranking winning hand in Bonus Poker.
Hand: Your five-card set that is currently in play during this round.
Hold: Keeps the cards in your hand during a redraw. All the cards not marked Hold will be replaced by the Dealer when you click Draw.
Royal Flush: A natural Ace-high Straight Flush (10-J-Q-K-A). It is the highest ranking hand in Bonus Poker.
Straight: A Straight is built from five cards in order, but not necessarily from the same suit, like 8-7-6-5-4. In Bonus Poker, the Ace cannot play as both the high and low card at the same time: 3-2-A-K-Q is not a Straight. It ranks higher than a Three-of-a-Kind but lower than a Flush.
Straight Flush: A straight Flush consists of five cards in sequence and all from the same suit, such as J-10-9-8-7 of Clubs.
Three-of-a-Kind: Three cards of the same rank, and two other cards that have no value, for example, A-A-A-7-4.
Two Pairs: Two Pairs consists of two sets of two cards of matching rank and one card that has no value, such as 6-6-9-9-Q. It ranks higher than Jacks or Better but lower than Three-of-a-Kind.
History of Bonus Poker
During the 1970s, the first video poker games appeared in the marketplace, around the same time as personal computers. Draw Poker, introduced by International Game Technology in 1979, made video poker quite popular.
During the 1980s, video poker took over more of the casino floor because players in traditional casinos thought video poker was easier to learn, and less intimidating. The craze for video poker grew even more as better quality machines with better graphics and speed were built and technology improved.
During the 1990s, Video Poker was adapted for use on the internet, expanding the market for video poker. Players tried their luck in the privacy of their own homes because it was convenient to access, and simpler to play. Since there were no travel costs or expenses involved, the player saved that money and had more to spend on gambling.
Affordable high-speed internet connections now help players across the globe explore the infinite variety of online video poker. Each day, more than 300,000 people around the world play video poker games online.
OTHER GAMES YOU MIGHT LIKE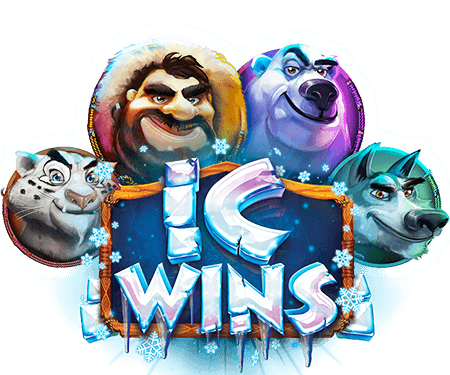 ic wins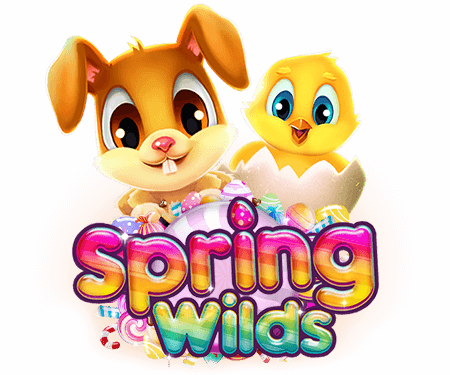 spring wilds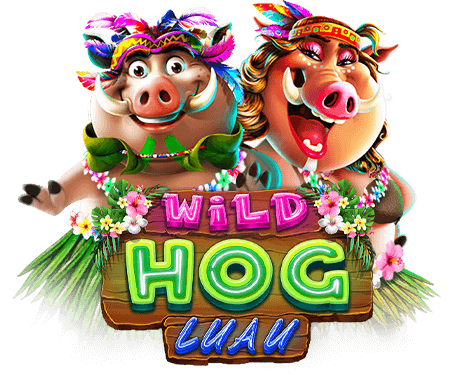 wild hog luau