300% match bonus

+ 50 free spins
Quick registration
in 45 seconds
Bubble Bubble 2 Guide
The fun never stops when there's trouble brewing! Winni the Wild Witch is back with help from her cheeky sister Wanda, in Bubble Bubble 2, the much-anticipated sequel to the immensely popular Bubble Bubble from the slots magicians at Real Time Gaming now on Silver Oak Casino.
Bubble Bubble 2 ups the ante with not one, not two, but three giant features, triggered by selecting one of three scattered wands when they appear.
Land on the 'Greater Ghosts' feature and win 20 free games and mischievous Ghost Wilds flying onto the reels after every spin.
The 'Ultra Bewitched' feature gives you 7 free games with up to two expanded Wilds on each game.
The powerful and enchanting 'Wilder Witches' feature offers up 9 free games, with Winni and Wanda casting spells onto the reels when they appear. If both sister witches appear on the same spin, they will turn the middle reel Wild, award 33 extra free games… or both! This enthralling feature is further enhanced by the addition of the patented 'Win-Win' add-on, which awards players a bonus prize in the event of a low feature win. Wicked!
Fall under the spell of Bubble Bubble 2 and experience for yourself why this series has players enchanted!
How to Play
To play Bubble Bubble 2, you'll need a free Silver Oak Casino account. You can set one up for free in a matter of minutes. All you need is a username and password, plus a few pieces of personal information (we're talking first name, last name, and a few other bits and pieces). With your account, go ahead and download Silver Oak Casino to your PC. If you're on a Mac, you can use Instant Play to get in the game through your web browser. Or if you're on the go, just go to Silver Oak Casino on your smartphone or tablet, then sign in and find the Bubble Bubble 2 game. Hint, it's right next to Bubble Bubble!
Just load the game and click play to get started. From there, you'll need to select your wager and adjust the spin speed if you so choose. The number of paylines is fixed at a wickedly thrilling 50! Just input your total bet, click spin and start winning!
With a little bit of luck, you'll find yourself with plenty of wilds and instant free spins. Remember, you can always turn on Autoplay if you just want to sit back and enjoy the ride.
Controlling the Game
Bet
Select the amount of your bet using the arrow controls at the bottom of the page.
Spin
Ready to step into this wicked world of mischievous witches? Just hit the Spin button to get the reels moving. They'll come to a stop almost as quickly as they started or you can cast your own spell and hit stop yourself.
Autoplay
For a nonstop adventure, turn Autoplay on. We'll do the spinning for you and stop the reels automatically. When all bets are paid out, we'll spin again using your last bet amount. And we'll keep doing it until you turn Autoplay off.
Help
For details on which symbols pay out the most, and for details on bonus opportunities, click the Help button during a regular game.
Symbols and Characters
Scatter Symbol:
Substitute Symbols (Wilds):
Winni Witch
Wanda Witch
Wild Ghost
WILD
How to get to the Bonus Features
One of 3 features is awarded when 3 or more scatters appear Left to Right
Touch a triggering Wand to reveal the feature
How to get to the Bonus Features
One of 3 features is awarded when 3 or more scatters appear Left to Right
Touch a triggering Wand to reveal the feature
How to get to the Bonus Features
One of 3 features is awarded when 3 or more scatters appear Left to Right
Touch a triggering Wand to reveal the feature
How to play the Bonus Features
Greater Ghosts feature
The Greater Ghosts Feature awards 20 free games
Up to 9 Ghost Wilds fly onto the reels after any scatter win is paid
The feature can be retriggered, with retriggering scatters counted before the Ghosts fly onto the reels.
Wilder Witches Feature
9 free games are awarded, and any Witch appearing will cast a spell
Reels struck by the spell are turned into the same Witch that cast the spell, before pays are awarded
If both Witches appear, they will either cast a spell onto the middle reel and turn it Wild, or add 33 extra free games, or do both!
The feature can be retriggered, with retriggering scatters counted before any spells are cast
Win-Win Feature
Win-Win is active during the Wilder Witches Feature
Win-Win awards a bonus if the overall win from the Wilder Witches Feature (excluding any trigger win) is 10x the triggering bet or less
No win awards a prize of 100x Bet
Any other qualifying win awards from 5x to 100x Bet
Ultra Bewitched Feature
7 free games are awarded, with at least 1 expanded Wild
Winni the Witch will either cover reel 1 or Wanda the Witch will cover reel 5, or both may cover their reels on any given spin! The feature can be retriggered.
Game Rules
The rules of Bubble Bubble 2 are easy to follow. There are 5-reels, 50 fixed paylines, and all symbols pay left to right including scattered Wands.
Substitute Rules
Winni Witch and Wanda Witch appear on reels 1 and 5 respectively during normal games
The Witches count for all symbols including scatters (Witches count once on their reel for scatters)
Witches appearing expand to cover their reel before pays are awarded
The prize is tripled when either Winni or Wanda appear in a winning combination
The prize is 9x when both Winni and Wanda appear in the same winning combination
Wild Ghosts only appear during the Greater Ghosts feature
Wild Ghosts count for all symbols except scatters
"WILD" only appears during the Wild Witches Feature, when both Witches appear on the reels
"WILD" counts for all symbols including scatters
History of Bubble Bubble 2
The original and hugely popular Bubble Bubble clearly showed us that spooky can be sexy. Bubble Bubble 2 takes it to a whole new level of mischievous winning magic with the addition of Winni the Witch's super sexy blond sister, Wanda Witch.
Brace yourself for a wild ride under the full moon on this amazing multi-feature, 50 payline slot!
Under the enchanting, bat filled night's sky, you can see Ghost Wilds flying onto the reels, the enchanting appearance of Winni and Wanda casting mind blowing feature spells, floating Wand scatters and magical WILDs when both sister Witches appear at once.
The moon is full, the magic caldron boiling, spell books, black cats and magic potions abound with hints of possible riches in Bubble Bubble 2, the magical, mysterious, spooky, sexy, wicked slots ride of a lifetime!
Winni the Witch – This wickedly sexy brunette takes the lead in Bubble Bubble. You never know where she'll appear next, but she almost always brings good fortune.
Wanda the Witch – Winnie the Witch's mischievous blond sister, Wanda the Witch loves to cast spells. When the two wonderfully wicked sisters appear together you're usually in for a big win.
Great Ghosts Feature –9 Ghost Wilds fly onto the reels to transform your bankroll as you win 20 free spins.
Wild Witches Feature – Either Winni the Witch or Wanda the Witch or both appear to cast wicked spells. You get 9 free spins. If both witches cast a spell, the middle reel turns wild, or you get 33 free spins, or both!
Win-Win Feature – Makes sure you'll win, even if you don't.
OTHER GAMES YOU MIGHT LIKE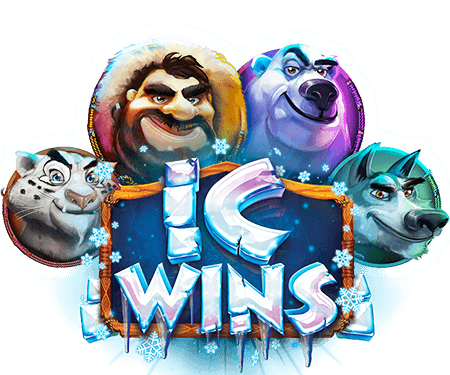 ic wins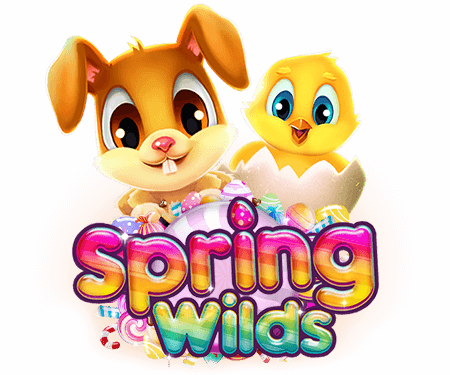 spring wilds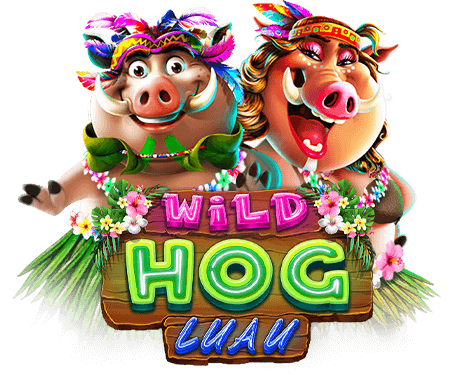 wild hog luau