300% match bonus

+ 50 free spins
Quick registration
in 45 seconds
Cash Bandits Guide
Hear those sirens? They're coming for you, so you'll need to act fast. But don't worry about a getaway car. Instead of spinning the wheels and hightailing it out of town, just spin the reels and make a mad dash across the virtual state lines!
Welcome to Cash Bandits, a fun online slots game where you get to play the part of a thief. There's tons of loot to steal, jewels to nab, and riches to stuff into your pockets in this 25-payline online slots game.
And it's not just about hitting all those rewarding symbols. It's about robbing the bank and making out like a true bandit by hitting the jackpot. Cash Bandits comes with two big jackpots, including a major jackpot with a $1,000 reset amount and a minor jackpot that resets at an impressive $250. So what are you waiting for? Play now and make out like a bandit.
How to Play
Playing Cash Bandits is so easy, you'll want to take up a life of pretend online slots crime forever, especially after you see how lucrative this game can be. All you need is a tiny bankroll to get started. The goal of the game is really basic. You want to make tons of money by spinning the reels. You simply need to place your bets, press the Spin button, and wait to see how much you get paid out. If you've managed to line up a few symbols, you'll get paid out based on the pay table, which is accessible at any time by hitting the Spin button. If you've matched specific symbols, you could end up playing a bonus round where up to 90 free games could be yours.
To get started, just place your bet and line wagers. Remember, this is a 25-payline game, so you're entitled to play 1 line, 25 lines, or somewhere in between. Just use the up and down arrows next to the Lines button to adjust the number of lines you want to play. Then use the arrows next to the Bet button to modify your bet per line. When you're happy with your bet and are set to run from the law, just click the Spin button to jump in your getaway car.
Controlling the Game
Paylines
Cash Bandits comes with 25 paylines. Simply click the up and down arrows to the left and right of the Lines button to choose the number of lines you'd like to play. Remember, the more lines you play, the more chances you'll have of lining up symbols on a winning payline.
Bet
Feel free to bet anywhere from $0.01 to $5 per line. Your bet can be adjusted using the arrows next to the Lines button. Your bet isn't locked in until you click the Spin button.
Spin
When you're happy with everything, click the Spin button to get the reels moving. Your bet will be placed and you'll get paid out if you lined up the right symbols.
AutoPlay
Feel like being a lazy bandit? Just turn AutoPlay on. The game will bet, spin, and pay you out automatically. And then do it again over and over until you turn AutoPlay off.
Symbols & Characters
You'll see all kinds of symbols in Cash Bandits. There are bags of money, jewels, cop cars, and lots of other good stuff. Hitting multiple symbols leads to getting paid out, however the amount you'll get paid varies based on what symbols show up. You can consult the pay table at any time while in the game. Just click the Help button to see it.
Some symbols have special powers. For example, the Cops and Robbers symbol could lead to the bonus round if you hit 3 of them. And the Vault symbol can sub in for other game symbols, except for the Cops and Robbers symbol.
How to get to the Bonus Feature
If you land on three or more Cops & Robbers symbols during a regular game, you'll automatically get to play the special Vault Feature game. Don't worry about signaling to the game that you've won the chance to play. The software will recognize everything and automatically send you into the special bonus round.
How to play the Bonus Feature
When you enter the Vault Feature game, you'll be presented with four vaults and a single keypad. Each vault can be opened using a 1-digit, 2-digit, 3-digit, or 4-digit code. You can select 5, 6, or 8 numbers from the 10-digit keypad for a shot at 3, 4, or 5 triggering scatter symbols. By completing the combinations successfully, you could find yourself playing up to 90 free games. The Vault feature also includes a retrigger function where you can ad 5 free games to the mix, so the possibilities are seemingly endless!
Game Rules
You'd think a game about stealing jewels and cash from unsuspecting victims would toss all rules out the window. But remember, this is only a game, so some rules apply. While there are two jackpots, they cannot be grouped together. What's more, there's a top award of 30,000x your bet per line, so keep that in mind. Finally, while the Vault symbol can replace other symbols in the game to help you complete a winning combo, it can't sub in for the Cops and Robbers symbol.
Two Jackpots – Major and Minor
There are two jackpots in Cash Bandits. The first is a major jackpot, which triggers randomly upon the conclusion of a game and comes with a reset amount of $1,000 (so as soon as it hits, it resets back at $1,000). There's also a minor jackpot that has a $250 reset amount.
History of Cash Bandits
The hamburger-eating thief from everyone's favorite fast food restaurant. Marvin & Harry from that movie where that poor kid was left home alone in Chicago. And of course Marvin & Harry (again) from that movie where that poor kid was left alone (again) in New York (that poor kid!). There is no shortage of bandits in pop culture. And unfortunately there's no shortage of them in real life. Thankfully, the Cash Bandits game is lighthearted and fun, and celebrates the cops and robbers game we all played as kids.
Glossary
Paylines: When the reels stop, symbols line up on a payline. If you've managed to hit the right combination of symbols on that payline, you'll win a corresponding prize based on your bet per line.
Reels: Cash Bandits comes with 5 reels. While you can adjust the number of paylines in play, there is no option to adjust the number of reels you'd like to spin. No matter what your bet and line amounts are, all 5 reels will spin.
Scatter Symbol: The Cops and Robbers symbol is the scatter symbol. Scatters pay out in any direction and hitting three of them gets you into the bonus round.
Substitute Symbols: The Vault symbol is the substitute symbol. It can sub in for any other symbol in the game to help you win if you're short a symbol or two. Note that I t cannot sub in for the Scatter symbol.
OTHER GAMES YOU MIGHT LIKE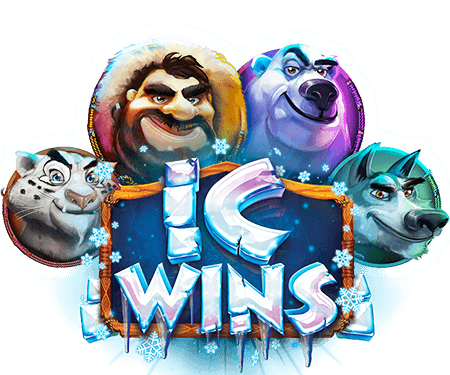 ic wins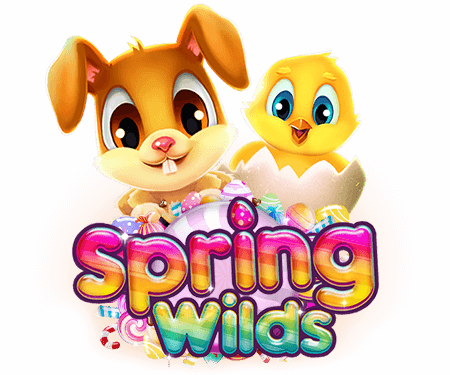 spring wilds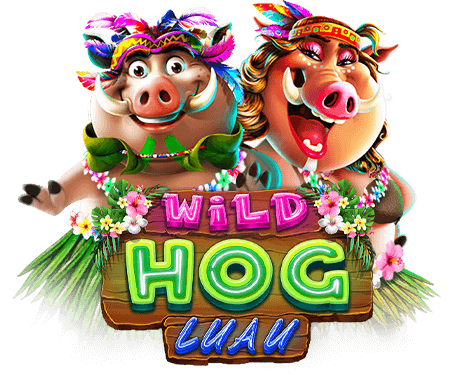 wild hog luau