300% match bonus

+ 50 free spins
Quick registration
in 45 seconds
Double Ya Luck Guide
We're defining what it means to get lucky with a whole new spin on online slots games! With Double Ya Luck, the concept of double rewards, prizes, and payouts is endless. This 3-payline online slots game is packed with so many ways to win, including a special Double symbol that automatically tosses double winnings your way. There's also a jackpot that starts at $222 and two big feature games where double payouts are just a dice roll or guessing game away. All this – packed into a slots game with simple graphics that reminds you of the classic fruit machines we all know and love. You need to see it to believe it – and when you see so many things doubling up, you won't believe your eyes!
How to Play
When you sit down to play Double Ya Luck, you'll notice that there's a lot happening on screen. But don't worry. It's actually really easy to play. There's a giant U-shaped board that occupies the perimeter of the game, but that's reserved for the Boardgame bonus round, so don't worry about that quite yet. Your only concern right off the bat is getting in the game. And it's easy to do. Start by making your bet and lines selections. To do that, use the arrows to the left and right of the Bet and Lines button. You can bet between $0.01 per line and $5 per line. And you can play 1, 2, or all 3 lines. Any combination will do and the choice is totally up to you. Then, click Spin to lock in your selections and let the reels loose. When they stop and the right symbols match up, you'll win. If you've managed to hit the right combination, you could find yourself playing that boardgame!
Controlling the Game
Bet
Feel free to modify your bet based on whatever you're comfortable with. You can bet between $0.01 and $5 per line.
Lines
There are three paylines in Double Ya Luck. Use the up and down arrows to select 1, 2, or 3 lines.
Spin
To let the software know that you're good to go, click the Spin button. The reels will spin and pay you out for any wins after they've come to a stop.
Autoplay
If you'd rather watch the double rewards fly in without having to lift a finger, turn on Autoplay. The software will take a look at the last bet and line values and then spin for you. After paying you out, it'll spin again. And it'll keep doing it until you turn the feature off.
Help
There are lots of rewarding symbols in the game but we're not going to list them right here. For everything you need to know, click the Help button in the game.
Scatter Symbols: Dice, Ya, Luck, 7
There are multiple scatter symbols in the game and they lead to quite a few rewards. Hitting the Dice symbol rockets you in to the Boardgame feature round where you get to race around a virtual boardgame and land big wins on the way. Hitting the Ya and Luck symbols along with the Double symbol sends you into the Gamble feature game where picking the right color could lead to doubling your free games.
Wild Symbol: Double
The Double symbol is wild and that means it can replace other symbols in the game to help you complete a winning combination. So, if you've got two cherries and a Double symbol, the Double will act as a third cherry. It gets better. The Double symbol also automatically hands you 2x payouts when it shows up in a winning combo!
How to get to the Bonus Feature
There are two bonus features in Double Ya Luck. To get to the Gamble feature, just hit the symbols Double, Ya, and Luck on the first three reels. You'll be taken to a 50/50 gamble game where you can keep doubling your initial 5 free games. To get to the Boardgame feature, just hit the Dice symbol and you'll be dropped into a virtual boardgame experience.
How to play the Bonus Feature
The Gamble feature game is really easy to play. You'll start off with five free games and each one has a prize multiplier of 1. You'll then get to choose from Red or Black. Your goal is to guess the color of the next playing card that's turned over. Each correct pick doubles your free games or prize multiplier and you'll get to keep playing until you've picked 5 times or pick incorrectly. Then, enjoy your free games.
The Boardgame feature lets you enjoy a virtual boardgame experience. You'll begin at the Start position of the game. The dice will roll and reveal a number. The dice will keep rolling based on how many dice showed up to get you into the bonus round. The numbers will then be tallied and you'll get to move that many spaces. The space you land on holds your prize!
Game Rules
The jackpot resets at $222 and pops when you match up the right symbols
The Double symbol can't sub in for the Dice, Ya, Luck, and 7 symbols
Double Ya Luck has a top award of 10,000x your bet per line
During the feature games, progressive jackpot wins are not multiplied
One Big Jackpot
Double Ya Luck comes with a progressive jackpot that pops randomly upon the conclusion of a game. The jackpot resets at $222, which means that if you pop it, it gets loaded back up to $222 so you'll have a new opportunity to land a doubly-doubly-doubly big win yet again!
History of Double Ya Luck
We have a lot of multi-payline slots machines in our arsenal and quite a few classic games. Old-school slots players love the old 1-payline slots machines. And new players can't get enough of the slots with 50 paylines. Both have their advantages so we've combined the best of both worlds to bring you Double Ya Luck. The 3-payline slots game is minimalistic in graphics and paylines, but bursting at the seams with prizes thanks to two bonus rounds, a progressive jackpot, and so many opportunities for double wins.
Glossary
Autoplay: Turn this feature on to have the software do the spinning for you. When activated, feel free to sit back and watch. The software will spin, pay you out, and spin again using your last bet and line selections. You'll only need to start paying attention when you enter the bonus round.
Jackpot: The jackpot is won based on which symbols you've managed to line up and resets at $222.
Help: If you need more information about how to play or which symbols lead to which payouts, click the Help button for more info.
OTHER GAMES YOU MIGHT LIKE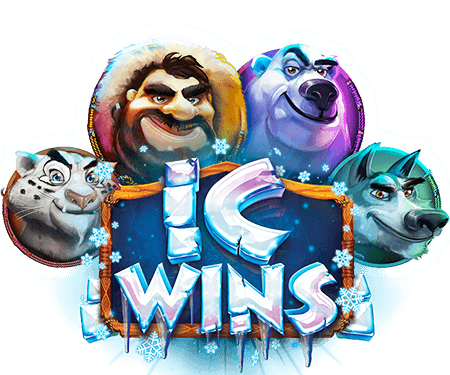 ic wins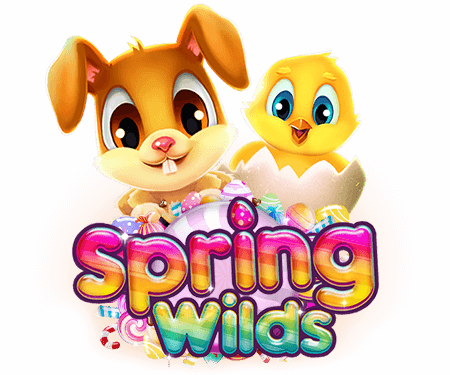 spring wilds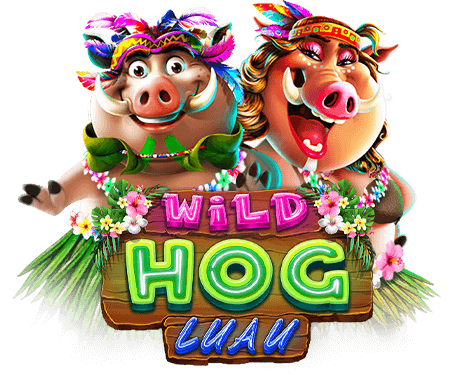 wild hog luau