300% match bonus

+ 50 free spins
Quick registration
in 45 seconds
Enchanted Garden II Guide
The fairytale continues as Enchanted Garden II transports you into a mythical world in which all of your favorite fabled creatures roam. Fairies and princesses are just the beginning, as a magical rainbow of wondrous characters come into the fold. Of course, a visit to the enchanted garden isn't just about the sights and sounds; it's also about the possibility of huge winnings. Luckily, this slot builds on the generous formula of its predecessor, offering five reels of action, plenty of special bonus features and a beautifully mystical theme that you'll need to see to believe! If you're able to land a Garden symbol on reel one with a Fairy Princess on reel five, you can look forward to one of two exhilarating free game features.
How to Play
As we've already discussed in detail, playing Enchanted Garden II is both easy and fun. The first step to getting the game underway is to decide whether you want to play the downloadable or instant play version of the slot. No matter which version you choose, you can look forward to all of the terrific visuals and gameplay Enchanted Garden II has to offer. After loading the game, you'll be ready to get started. Use the intuitive arrow controls to select your wager. One set is used to select paylines. This slot offers up to 25 paylines for plenty of chances to win on every spin. The second set is used to select your bet per line. Remember to multiply by your paylines to determine your total wager per spin.
When you're happy with your wager, click spin to get the action underway. If you get tired of the clicking, consider taking advantage of the autoplay feature. When activated, autoplay will keep the reels spinning at the current wager until you decide to stop. Don't let the Fairy Princesses and magical butterflies fool you. This slot offers a top notch play experience that's sure to scratch your slot machine itch.
Controlling the Game
It may seem complicated to transport yourself to a magical dimension filled with fairies and other mythical creatures, but you'll be happy to know that playing Enchanted Garden II is just as easy and intuitive as the hugely popular original. To begin, you'll need to decide between the downloadable and instant play versions of the slot. Both versions offer all of the excitement and wonder, so just pick whichever is best for your specific needs. Once the game is loaded, use the arrow controls to select your bet. As with most modern slots, your wager is split into two portions: paylines and bet per line. Enchanted Garden II offers up to 25 paylines, giving you plenty of chances to win on every spin. When you're satisfied with your wager, just click spin to get the game underway. Winnings will automatically be credited to your account, so you'll be free to let your mind roam the mystical world that the developers have created.
Symbols and Characters
Important symbols to watch for in Enchanted Garden II come in three varieties. First, there's the Fairy Princess, which serves as the game's wild on reels two through five. This symbol can substitute for every other symbol except for scatters. The Garden symbol serves as Enchanted Garden II's scatter. If you're able to land both a Garden on reel one and a Fairy Princess on reel five, you'll trigger free games. During free games, Firefly backgrounds are added to Fairy Princess, Garden and Gnome symbols. Collect three Fireflies during a free game to win up to three additional free games.
How to get to the Bonus Feature
One of the most inviting features of Enchanted Garden II is its free game opportunities. While there are two unique options, both are triggered the same way. Spin the reels, and land a Garden symbol on reel one and a Fairy Princess on reel five. Clicking on the Fairy Princess will unveil which feature you've triggered.
How to play the Bonus Feature
In the Firefly Feature, you'll have seven free game with tripled prizes. Additionally, if you're able to collect three or more firefly symbols during your free games, you'll win more free games. If, on the other hand, you trigger the Fairy Queen feature, you'll be awarded 10 free games with extra wild symbols on reels two through five. All prizes are once again tripled, and collecting firefly symbols will add extra free games to your balance. No matter which slot you prefer, the opportunity for free spins is always an enticing proposition, and few slots on the web offer more free games than Enchanted Garden II.
Game Rules
The only rules you'll need to worry with in Enchanted Garden II are those related to the features. Land a Fairy Princess wild on reel five on the same spin as a Garden symbol on reel one, and you'll trigger one of the two features. All wins are tripled during free games, and with a top award of 15,000 times your bet per line, there's plenty of room for some serious winnings when taking advantage of these features. Remember to play all 25 paylines in order to maximize your odds of triggering free games and landing winning combinations on each spin.
Two Jackpots – Major and Minor
Who needs a jackpot when there are so many free games abound? Not players of Enchanted Garden II. Unlike most slots, this game doesn't feature a progressive jackpot, but that's only because there are already so many ways to win. Don't let the absence of a jackpot deter you from playing this amazing game.
History of Enchanted Garden II
It's always tough to write about the history of a brand new slot. It doesn't exactly make sense. Luckily, Enchanted Garden II is a sequel, so that offers a little bit of material. The original Enchanted Garden has become a favorite amongst players for its innovative mix of play experience and engaging visuals. Unicorns, fairies and princesses dot the landscape, and there are plenty of free games to be won. Moving forward, the sequel is set to take its own place atop the boards in terms of most played slots. Take it for a spin, and you'll like what you see.
Glossary
Fairy Princess
– This is the game's wild symbol. You'll find the princess on reels two through five, and she can replace every other symbol except for scatters to complete those near-miss combinations. She's also vital to your free games, as landing her on reel five with a scatter on reel one is the trigger.
Garden
– This is the game's scatter symbol. In addition to paying in all directions, the scatter is important in Enchanted Garden II because it plays a key role in triggering free game features.
Firefly
– The firefly symbol appears during features to potentially add more free games.
OTHER GAMES YOU MIGHT LIKE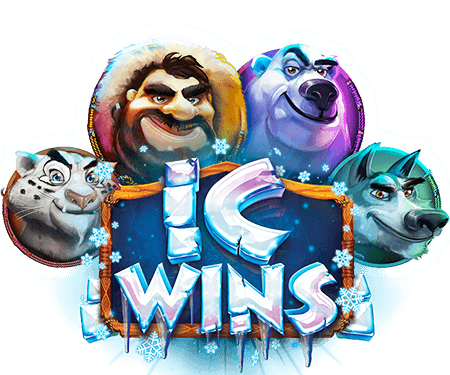 ic wins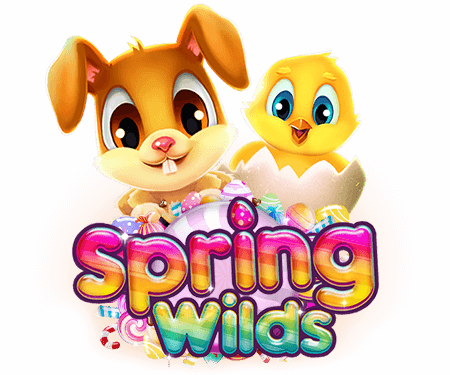 spring wilds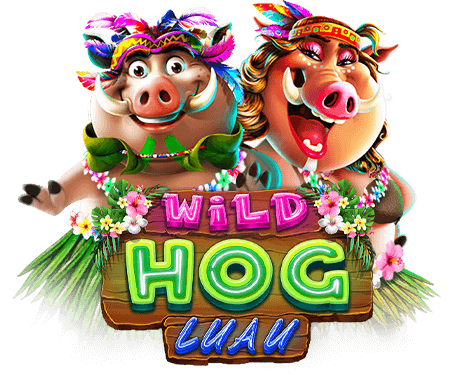 wild hog luau