300% match bonus

+ 50 free spins
Quick registration
in 45 seconds
God of Wealth Guide
Do you wake up with a smile on your face? Do things just seem to go your way, even when you're not pushing for them to do so? Maybe fortune is shining upon you. Whether or not this is the case, God of Wealth provides an awesome platform to rub elbows with good fortune and, if all goes well, bring home a little extra cash along the way. God of Wealth features an awesome combination of beautiful graphics and free game features that will have your bankroll reaching brand new heights. Enjoy 25 variable paylines and a top award of 10,000 times your bet per line, and fortune will indeed be in your favor. Take a virtual trip to the Far East, and reap the considerable rewards that are to follow.
How to Play
If you're sick of playing games with complicated rules that require hundreds of words to explain, God of Wealth will serve as a welcome respite during your next visit to Silver Oak. Simply take your pick between the convenient downloadable version and the accessible instant play version, and you'll be ready to spin the reels and see if fortune smiles upon you. God of Wealth features intuitive controls for selecting your bet and number of lines, and spinning the reels is as simple as a click of a button. If you're thinking that sounds like a lot of work, the game also features an awesome autoplay option that will keep the game going until you decide to stop.
When it comes to actual gameplay, God of Wealth offers a healthy combination of bonus features and transformations to keep things interesting. Collect three or more scattered gold ingots on a single spin, and you'll be rewarded with free games. During these free games, the Doubling God of Wealth Wild may appear to transform dragon, tiger or ox symbols into laughing wilds that complete those near-miss combinations. Enjoy this Chinese-themed slot while celebrating the Spring Festival, and good fortune could be headed your way.
Controlling the Game
The controls in God of Wealth are just about as intuitive as it gets. After loading the game, you'll notice two sets of arrow controls and a big spin button. The arrow controls are used to adjust the number of lines you'll play on a spin, as well as your bet per line. God of Wealth features 25 variable paylines, and playing more lines is a great way to improve your odds of landing a big combination. After you've set your bet, it'll be time to click the big spin button and get on your way to your first big win. If these controls seem simple, it's because they are. The professionals at Real Time Gaming are known for their intuitive control schemes and seamless gameplay. If you get tired of clicking, remember the useful autoplay feature, which is great for giving your mouse a break without stopping the action.
The symbols in God of Wealth complete the design of a truly beautiful slot. The scattered Gold Ingots are the key to activating free games, but they're just the beginning when it comes to Chinese iconography. You'll also be treated to zodiac-inspired symbols such as dragons, tigers and oxen. Additionally, the Doubling God of Wealth Wild is a great symbol to see on any spin. If you're a fan of Chinese design, God of Wealth is the only game for you!
How to get to the Bonus Feature
Activating the bonus feature in God of Wealth is as simple as collecting three or more scattered Gold Ingots on a single spin. Each Ingot will reveal up to 10 free games, meaning that you'll have an opportunity to win 30 free games with just three scattered symbols on a spin.
How to play the Bonus Feature
The gameplay during the powerful Free Games feature of God of Wealth is a lot like the gameplay during regular spins. The difference, of course, is that the spins are completely free and the winnings are even sweeter. If you're able to land the Doubling God of Wealth Wild on reel three during your free spins, he'll magically transform all dragon, tiger or ox symbols on screen into more laughing wilds, giving you an opportunity to complete those near-miss combinations and boost your bankroll. Remember, all bonus spins are played at the bet of the triggering spin, so make every spin count.
Game Rules
Nothing gets in the way of good gameplay faster than a bunch of unnecessary rules. For that reason, God of Wealth keeps the rules to a minimum. Players can select up to 25 paylines per spin, and the top award is 10,000 your bet per line. Gold Ingot symbols pay in any direction, but every other symbol pays from left to right. The game's progressive jackpot is awarded randomly at the conclusion of normal games, meaning that you've got a chance to boost your bankroll, even if a spin comes up empty. If you can handle this list of rules, you'll have no problems with God of Wealth.
Two Jackpots – Major and Minor
God of Wealth features a single progressive jackpot that resets at $1,000. It's awarded randomly at the conclusion of normal games, so you'll have a chance to win big, even if your spin doesn't pay off. Winning the jackpot is the ultimate display of fortune. Is fortune smiling upon you?
History of God of Wealth
God of Wealth is another outstanding game from the best provider in the business, Real Time Gaming. Featuring up to 25 paylines, it presents players with an opportunity to maximize the chances of a big win on every spin. The game revolves around the God of Wealth and his tendency to disperse a healthy supply of fortune to ambitious players. Featuring a powerful free games feature and plenty of wilds to complete near-miss combinations, this game is like going on an epic adventure without the need to leave the house. God of Wealth is available in both download and instant play varieties, making it extremely convenient for all players.
Glossary
Gold Ingots – the gold ingot is God of Wealth's scatter symbol, and it's your ticket to a powerful free games feature that can seriously boost your play experience
Doubling God of Wealth Wild – the special symbol appears during free games and magically transforms all dragon, tiger or ox symbols on screen into more laughing wilds
Progressive Jackpot – God of Wealth features a lucrative progressive jackpot designed to reward players with great fortune; you can win at the conclusion of any normal game
Dragon, Tiger and Ox Symbols – these symbols represent icons from the Chinese zodiac, completing God of Wealth's distinctly Chinese theme
OTHER GAMES YOU MIGHT LIKE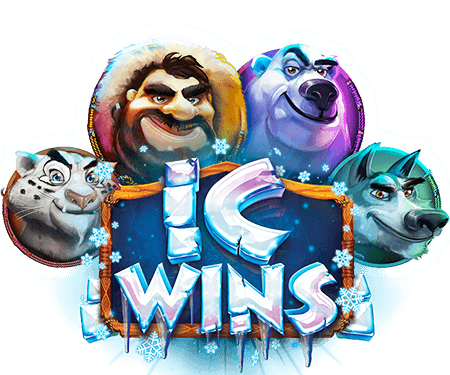 ic wins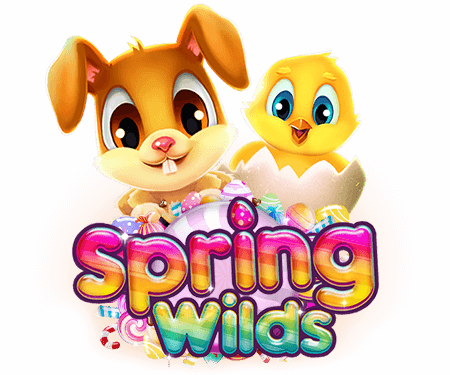 spring wilds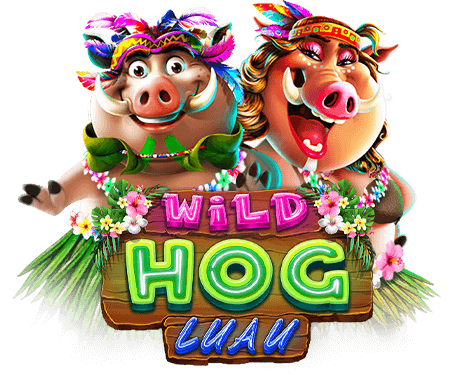 wild hog luau