300% match bonus

+ 50 free spins
Quick registration
in 45 seconds
Hen House Guide
What are you having for breakfast? Cereal? Put down that spoon because we're scrambling up some big rewards in Hen House, the online slots game that drops you into the middle of a henhouse where hens and birds of all feathers are laying golden eggs.
With 5-reels and 25-paylines, there are so many opportunities to feel like the ruler of the roost. Each spin leads to the opportunity to win jumbo-egg rewards, including a top award of 35,000x your bet per line, two big jackpots, up to 25 free games, and more.
All set to enter the henhouse? Download the Silver Oak Casino software now. It's free to create an account and you can test out Hen House for free without risking a cent. That means you don't even have to crack open your wallet, so try it now!
Quick Links
Symbols |
Special Features |
Game Rules |
Game Story |
Glossary
How to Play Hen House
Playing Hen House doesn't take too much effort. In fact, it's fairly easy to make those hens lay golden eggs. Just follow these easy steps.
Make your bet selections by choosing your bet per line amount.
Choose how many paylines you want to play.
Click the Spin button.
Then, just sit back in the henhouse and relax. The five reels will start spinning at a really fast pace. But not for too long. The reels will come to a stop pretty quickly, one by one. Based on how many symbols you've lined up on a payline, you'll get paid out. Some symbols pay out more than others, so you might win just a few credits on one spin but hundreds on the next. You can click the Help button on the main screen at any time to see the full pay schedule.
Remember, after you click Spin, everything is completely automatic. If you've matched up some symbols, you'll get paid out without having to click on the matching ones. And if you've won entry into the Hen House bonus round, you'll be taken to the special bonus screen without having to do anything.
Game Controls
Bet
Hen House lets you decide how much to wager on every payline. Just use the up and down arrows to change your selections. Remember, the value you see isn't your bet per spin. It's your bet per line, so make sure you've got enough coin.
Lines
You can also choose how many paylines you'd like to play, just as you can choose your bet selections. Use the up and down arrows to modify the number of lines you want to play. You can choose one line, 25 lines, or any number of lines in between.
Spin
When you're happy with your bet per line and number of lines combination, just click the Spin button to play a round of Hen House. The symbols will quickly come to a stop and the game will pay you out automatically if you've landed on something valuable. If you've hit the right symbols to play the bonus round, the game will take you there automatically.
AutoPlay
Want to watch the feathers fly faster? Just turn AutoPlay on. The software will take care of doing the spinning for you so you can sit back and watch the golden eggs drop in the nest. The game will use the last bet and line selection you locked in for all bets moving forward. You can turn AutoPlay off any time if things are moving too fast for you.
Symbols & Characters
Scatter Symbol
The Eggs symbol in Hen House is the scatter symbol—and it's rewarding. When you win a spin with scatters, they get immediately added to line wins and are then multiplied by your total bet.
Substitute Symbol
Make sure you pay attention to the Hen symbol in Hen House. If you're one symbol shy of winning on a payline and the Hen symbol pops up. That's great news. The Hen symbol can replace the missing symbol to help you complete a winning combination.
Getting to the Bonus Feature
How to get to the Bonus Feature
The scatter symbol isn't just your ticket to more rewarding payouts. Landing on three Eggs or more will send you into a special bonus round where up to 25 free games can be won with just a few spins. And each game earns you extra prize multipliers.
How to play the Bonus Feature
When you enter the Henhouse Pick Feature bonus round, you'll get to choose from nine different hens. They're all sitting on a single egg—a regular egg, a golden egg, a rotten egg, or a bonus symbol egg. You'll start off with five free games with a 1x multiplier. If you land on a regular Egg in the first round, you'll earn 3 extra free games, plus another pick. And if you hit a golden egg, you'll earn 5 extra games. The more rounds you play through, the more chances you'll have to earn extra games. In Round 3, bonus symbols sub in for other symbols, much like the Hen symbol. The bonus round is a lot of fun to play. Just don't hit the rotten egg or it's game over.
Game Rules
We know you want to get in and out of the henhouse as fast as possible so you can swipe those golden eggs. But there are still a few rules you need to follow if you want to come out ahead with a big win.
Hen House comes with a top award of 35,000x your bet per line.
Rotten eggs lead to game over in the bonus round.
Hen symbols can't substitute for scattered Egg symbols, but they can replace all others.
Random Progressive Jackpot
Two Jackpots – Major and Minor
Hen House lets you feel like you've landed a golden egg thanks to all kinds of rewarding symbols. But sometimes, you can win big even when you don't expect to. Hen House features two jackpots—a major one and a minor one. The major jackpot resets at $1,000 and the minor jackpot resets at $250. And best of all, they keep growing until they're popped.
History of Hen House
About 45 minutes from the Silver Oak Casino head office, there's an egg farm. We had a chance to tour it and found all the hens and the entire setup pretty incredible. But we thought it would be we more interesting if some of those eggs were golden. So we connected with our software Realtime Gaming and had them bring over Hen House to Palace of Chance. The game takes the egg farm experience and turns it on its head, complete with colorful graphics, great animations, fantastic sound effects, and an experience that you'll absolutely love.
Glossary
Free Games – Hen House features a special bonus round where you get to play for free without risking anything. But unlike play-money games where you play on the house's dime but can't actually win anything, you can win for real playing Hen House.
AutoPlay – Want to sit back and let us do all the work? Turn AutoPlay on and we'll spin for you automatically. We'll even pay you out after each win, and then spin again for you. Save your hands for eating those scrambled eggs.
Help – For questions about the game, or to find out which symbols lead to the biggest wins, just click the Help button while in the game.
OTHER GAMES YOU MIGHT LIKE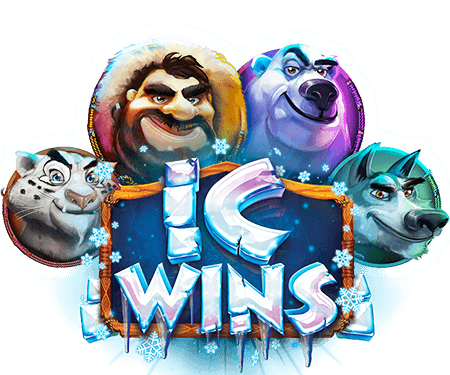 ic wins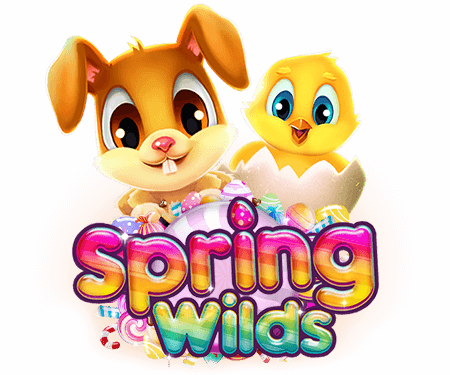 spring wilds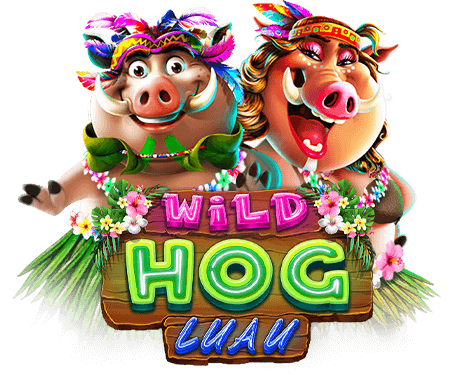 wild hog luau