300% match bonus

+ 50 free spins
Quick registration
in 45 seconds
Hillbillies Cashola Guide
It turns out everyone wants to be a Hillbilly — or at least hang out with one! Why? Because at Silver Oak Casino, the Hillbillies are your ticket to loads of cash!
Welcome to Hillbillies Cashola, a 20-payline slots game packed with so many ways to win. You'll need to grab your rustiest wheelbarrow because there's so much cash to unload. The first thing you'll notice about this innovative slots game is that the Hillbillies run double duty as both the scatter symbols and the substitute symbols. That makes it easier to sub in and win!
This 5-reel game comes with a progressive jackpot with a $1,000 reset amount. You'll also find free bonus games when you hit 2 or more Hillbillies symbols, so you can play 8 free games on the house. Play now and discover what it's like to win like a hillbilly.
How to Play
All set to have a hillbilly 'ol time? It's super easy to get in on the action and if you're playing for real money, all you need is a few bucks (you can play for pretend money, too, and the instructions are pretty much identical). The goal of the game is simple. You want to match up as many winning symbols as you can to complete a payline. Hillbillies Cashola is a 20-payline game, so there are lots of opportunities to cash in by lining up symbols. But remember, if you don't play a payline and symbols line up on that payline, you won't win.
To begin, make your bet and line selections. You can play up to 20 paylines and you can bet as much as $5 per line. While it's a good idea to lower your bet amount based on your bankroll, you'll find more success when you play all 20 paylines. No matter what you decide, use the little arrows next to the Bet and Lines buttons to make your bet and line selections. Then click Spin to get the game going. It really is as easy as that. Hillbillies Cashola is super easy to play and there aren't any complicated bonus rounds to worry about, aside from the plethora of free games waiting for you.
Paylines
Hillbillies Cashola is a 20-payline game. Unlike some games where the number of paylines are fixed, this one is a variable payline game. That means you can choose any number of paylines you want, up to a max of 20. Just use the up and down arrows next to the Lines button to adjust your selection.
Bet
You can bet between $0.01 and $5 per line. Once again, the little up and down arrows let you adjust your bet amount. Remember, you're adjusting your bet per line, not your bet per spin. That value is calculated by multiplying your bet per line by the number of lines in play.
Spin
Like your bet and line values? Then just hit the Spin button to start the game. The reels will rush to action and stop as fast as a stalled pickup truck just seconds layer. Using the payout table, you'll get paid out based on which symbols you've managed to line up.
AutoPlay
If you want to sit back and drink a root beer while you play Hillbillies Cashola, just turn on AutoPlay. Using the last bet and line selections you made, the software will spin automatically. When it's done, it'll spin again for you using the same bet.
Symbols & Characters
There are three hillbillies in the Hillbillies Cashola online slots game. There's Billy Bob. There's Billy Bubba. And there's Billy Jo. They all act as the substitute symbol and the scatter symbol. And they lead to big wins. If you land on any of them when you complete a payline, they'll lead to big payouts. And if all of them show up, you could score up to 20x payouts!
How to get to the Bonus Feature
Hillbillies Cashola is all about handing you big rewards. The hillbillies are generous in this slots game, so when two or more of them appear anywhere on screen, you'll earn 8 free games, on the house. You don't need to do anything special except sit back and reap the rewards.
How to play the Bonus Feature
When you enter the bonus round, you'll get to play free games on the house. The games are just like regular games, with a few exceptions. First, you don't have to risk your bankroll. All games are on the house, so you'll be spending our money. Second, Hillbillies that show up on reels 1, 3, and 5 will not only sub in for all other symbols, but they're also multiply your prize by 2, 2, and 5 respectively. But you don't have the wait for the hillbillies to show up. During free games all prizes are doubled. And the best part? The free games can be retriggered.
Game Rules
Hillbillies are casual folk, so don't worry about wearing fancy clothes to play. And don't worry too much about etiquette either. These hillbillies don't exactly subscribe to the elbows-off-the-table school of thought. But that doesn't mean all rules are out the window. All symbols in the game pay out left to right, so symbols that don't line up don't qualify. Of course, the scatter symbol violates that rule by paying out in any direction. You'll also need to hit 2 or more Hillbillies symbols to enter the free games mode. One symbol won't cut it.
One Big Jackpot
Hillbillies Cashola comes with a large progressive jackpot that pops randomly at the end of a game. It keeps climbing and climbing until it pops, so you stand to win a pretty penny if you hit it. And when it does pop, it resets at $1,000 so you could win big over and over again.
History of Hillbillies Cashola
Hillbillies Cashola was created by Realtime Gaming, our online slots partner that creates all of our popular online slot machines. If the Hillbillies family looks familiar, it's probably because you know their cousins from our original Hillbillies game. This new adventure captures the magic of the first game and puts a new spin on the fun with great sound effects, engaging gameplay, and fun graphics. While not based on the Beverly Hillbillies TV series, you'll definitely feel like you've struck oil when you play Hillbillies Cashola. Look for Hillbillies Cashola in the download version of our software or via Instant Play.
Glossary
Paylines: A payline is a line on which symbols line up. If you hit the right number of symbols on a payline, you'll get paid out base don the payout schedule. You can see which symbols are worth which amounts by clicking Help from the game.
Reels: There are 5 reels in Hillbillies Cashola. A reel is what houses the symbols. They spin and stop randomly to determine your payouts. You can't select how many reels to play. All 5 are in play, no matter what.
Scatter & Substitute: In Hillbillies Cashola, the Hillbillies symbols are the scatter symbol and the substitute symbol. Look for them throughout the game to help you win even more.
OTHER GAMES YOU MIGHT LIKE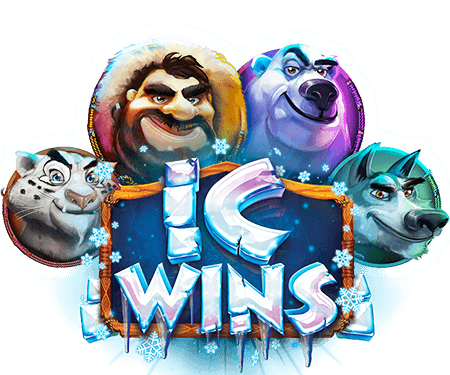 ic wins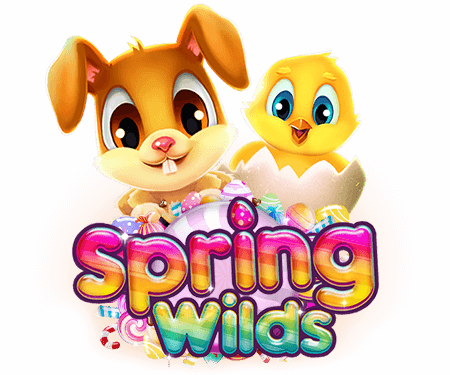 spring wilds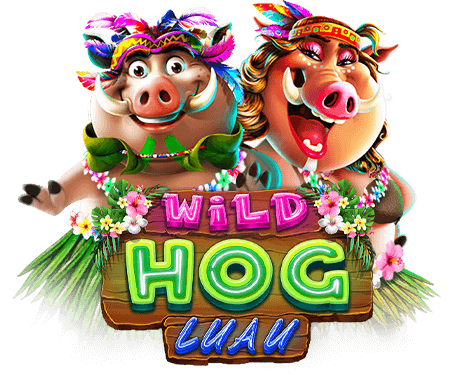 wild hog luau