300% match bonus

+ 50 free spins
Quick registration
in 45 seconds
Incan Goddess Guide
It's an adventure through the lost mountains of South America as you follow the Incan trail to Machu Picchu, Cuzco and the lost Temple of the Sun. Along the way you'll find hidden riches and sacred treasures of gold and you'll have a chance to double your fortune, if the Goddess blesses you with luck.
Win with 20 lines of action, bets from 5 cents to $50 per line and two bonus games.
Quick Links
Symbols |
Activating the Bonus Round |
Playing the Bonus Round |
Game Story |
Glossary
How to Play Incan Goddess
Choose how many lines to play (from 1-20), select a bet per line amount (from .05 to $50) then hit "Spin".
Game Controls
Bet
Use the up and down arrows to adjust the amount you wish to bet per line – from 5 cents to $50 per line. Don't forget the two bonus games are played at your normal bet amount.
Lines
Use the up and down arrows to choose how many lines you want to play per spin.
Spin
Once you've selected your bet and the number of lines, just say a prayer to the Incan Goddess (if you happen to know one off-hand) then hit "Spin".
Autoplay
There are two plays to play this game. You can hit "Spin" every time yourself, or you can use "Autoplay" to trust in the Goddess and wait for something good to happen. To do that, hit the "Autoplay" button and you'll see a menu where you can select the number of spins, and whether you want the Autoplay feature to stop when you get a big win or hit the bonus round.
Help
Hit the "Help" button to bring up details about winning combinations, complete game rules and bonus round information.
Symbols & Characters

Scatter symbols
The Incan Temples may be lost, but if you find 2 or more you win. They're the Scatter symbols in this game. And find 3 or more to unlock a bonus game!

Wild symbols
Goddess substitutes for all other symbols except Temple.
Getting to the Bonus Round
Just find 3 or more scattered Temples to trigger the bonus game.
And if you hit any 5 of a kind, you'll trigger the Double or Something Bonus Game!
Playing the Bonus Rounds
Playing the first bonus round is pretty simple. Just hit the "Spin" button to start your 12 free games.
All prizes are doubled during free games, and then doubled again if a Goddess appears in a winning combination!
The Double or Something bonus game is simple to play but could make you lots of cash. Any time you hit 5 of a kind, you'll face a choice of Red or Black. Correctly choose which color will be randomly selected and you'll DOUBLE THE PRIZE AMOUNT for the 5 of a kind. The Goddess is surely smiling on this game, because if you get it wrong, you still keep your original 5 of a kind win.
Additional Rules
All symbols pay left to right except scattered Temples, which pay any
Wins on different lines are added
Scatter wins are added to line wins
Scatter wins are multiplied by total bet
Line wins are multiplied by bet per line
Highest win only on each line
Maximum win per paid spin is 40,000 times bet per line
Bonus games are played at the same # of lines and bet amount as the spin the triggered the Feature
Random Progressive Jackpot
When you explore the ruins of the lost civilization of the Incas, you never know when you might stumble across hippy backpackers…or a big pile of gold! This game features a Random, Progressive Jackpot that you can win randomly at the conclusion of any spin. And it's Progressive, so it just keeps building until it's won.
The story behind the game
The Inca Empire was the largest civilization in the Americas in the era before European settlement. Beginning as a single tribe around 1200 AD, the empire soon grew to cover most of South America. Today, the remnants of the lost kingdom still grow up from the jungles, perch on steep mountain-tops and shine with a golden glow in museums. The Incas worshipped the sun, the moon and their own Gods and Goddesses whose names are now lost to the fog of history.
Today, the Incan ruins are a popular tourist destination for people from all over the world, and hippies. But if South America is a bit too far to travel right now, play Incan Goddess for a little taste of the history, the excitement and the gold.
Glossary
Scatter Symbol: Symbols that win you free games no matter where they land. Just get 3 or more on any spin to win.
Random Progressive Jackpot: A jackpot that is both awarded randomly, rather than when you get a specific symbol or symbols when you spin, and that increases in value until it's won.
Autoplay: Pre-setting your slot machine with a set number of automatic spins. This way you don't have to hit the "Spin" button each time you want to play.
Feature/Bonus game: This means a number of spins you get to play for free, but where you still get to keep anything you win.
OTHER GAMES YOU MIGHT LIKE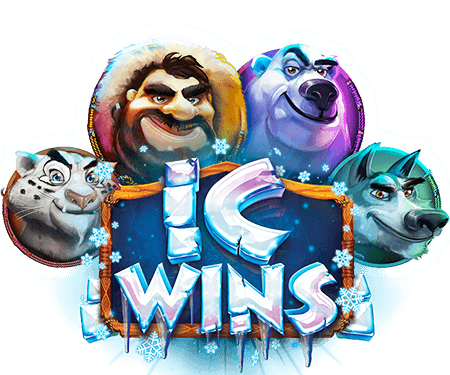 ic wins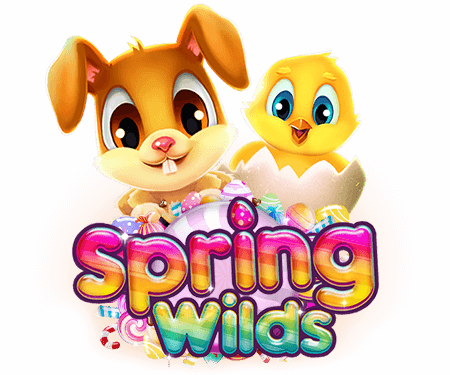 spring wilds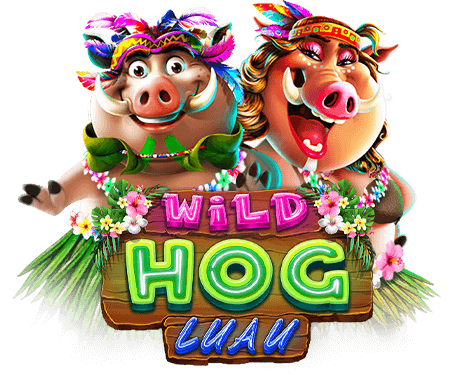 wild hog luau