300% match bonus

+ 50 free spins
Quick registration
in 45 seconds
About Joker Poker
Joker Poker is a single-player Poker game with one Joker as a wild card. It also features a Double or Nothing Bonus round after every winning hand. In the Double or Nothing Bonus Round, select a card that is higher than the dealer's card to win. When playing online Joker Poker, the Joker is your "wild" card and can substitute for any other card in the deck.
How to Play Joker Poker
The object of the game is to build the best possible Poker hand from the cards dealt. The pay table lists all of the different card combinations that are accepted by the Joker. There are so many options to choose from before play actually begins. Select how many hands you want to play at the same time. Then click on the chips that you want to bet for the round.
Select how much you want to pay per hand under the "Joker Poker" icon. When playing one hand of Joker Poker, you can place the following bets: nickel, quarter, fifty cents, a dollar, or five bucks. Press Bet One or Bet Max and the pay table will update to show you the payout rates for the number of coins you decided to bet. The Joker then deals out your initial hand.
To hold cards to keep, click on them and a Hold symbol displays on the card. Click Draw Deal, and the Joker replaces the cards you don't want to keep. There are no more plays at this point — this is your completed hand.
Your hand is ranked by the number of cards with the same rank, from the same suit, or having cards in consecutive order. There are also Joker-friendly combinations for a change of pace. You win when you build any of the following hands:
Hand Ranks
Sequential Royal
Royal Flush
Five-of-a-Kind
Royal with Joker
Straight Flush
Four-of-a-Kind
Full House
Flush
Straight
Three-of-a-Kind
Two Pair
Kings or Better
Wild Cards in Joker Poker
In Joker Poker, the Joker can be substituted for any card. Using the Joker as a wild card is the only way to achieve some of the winning hand combinations, such as Five-of-a-Kind, and Royal with Joker.
The Joker Poker Bonus Round
Double dog dare you to play the Double or Nothing Bonus Round! The Joker lets you play it after every winning hand. Click Yes if you want to try to double your winnings. You are then shown the Dealer's card and you can select any one of the remaining four face down cards. Your card is revealed, and if it ranks higher, you double your money. You can continue to double your winnings as long as you want, but be careful, as tempting as the Joker can be, you could lose it all. If your card is the Joker, not even an Ace can beat you.
Playing Multi-Hand Joker Poker
There are four multi-hand versions for Joker Poker at Silver Oak Casino: 3, 10, 52 or 100 hands at the same time. They have the greatest potential to win because there are multiple card combinations, instead of one. The potential of winning big is much higher, especially when you open with a good starting hand that only requires one or two cards to make multiple hand types. This fast-paced action keeps you on your toes.
When playing multi-hand Joker Poker, you can place one cent, one nickel, one quarter, fifty cents, and one dollar per hand. After the round is finished, all winning hands are highlighted and the pay table will show you the number of winning hands and their payout.
Joker Poker Tips
In Joker Poker, most standard Poker hands apply, as well as offering some more unusual combinations. Start by keeping cards that can be used in different types of hands. For example, let's say the Joker deals out a good starting hand with at least three cards like 6-7-8-10-K. Hold everything but the King. The odds of you getting a straight are higher. If you lucky to be dealt an even more flexible hand like K-K-Q-J-5, keep everything except the five. This hand has the potential to win Kings or Better, plus you also have the opportunity to be dealt a Three-of-a-Kind if you get another King; a Straight, if you are dealt an Ace or a Ten, and Two Pair if you are dealt a second Jack or Queen. Using this tip is particularly useful when playing with multiple hands at a time.
Choosing Max Bet is a wise strategy. This increases your payouts tenfold.
Joker Poker Glossary
When you come to know the terminology and hands in Joker Poker, you be able to formulate an informed strategy to win more games. Below are common terms that you will here while playing Joker Poker.
Bankroll: The total cash you are planning to spend during this gaming session.
Behind: Not having the best hand in the middle of the round.
Bet: The cash you wager at the start of each round.
Bet Max: A betting selection that bets the maximum amount of coins per game.
Bottom End: The lowest rank of a possible straight when reviewing your hand after play is over. For example, with the cards 9-10-J in your hand, getting the 7-8 dealt to you gives you a bottom end straight. If you are dealt an 8-Q or Q-K to complete the Straight, they would be considered higher ranked straights.
Discard: The previously dealt cards that were not put on hold before the redeal.
Five-of-a-Kind: A Four-of-a-Kind hand combination that is made up of all cards of the same rank plus the Joker Wild Card, such as A-A-A-A-Joker. It ranks above Royal with Joker and below a Royal Flush.
Flush: A Flush consists of five cards in the same suit, but not in a sequence such as K-7-5-3-2 of Clubs. It ranks higher than a Straight but lower than a Full House.
Four-of-a-Kind: A Four-of-a-Kind hand has four cards of one rank, and an unmatched card of another rank, such as Q-Q-Q-Q-3. It ranks higher than a Full House but lower than a Straight Flush. Also known as a Quad.
Full House: A Full House is a hand that consists of three matching cards of one rank, and two matching cards of another rank, such as 10-10-10-8-8. It ranks below a Four-of-a-Kind and above a Flush.
Hand: The set of cards that are currently in play.
High End: The highest rank of a potential Straight using three sequential cards. For instance, with the cards 9-10-J in your hand, getting the Q-K will provide you with a high end Straight. If you are dealt a 7-8 or 8-Q, these combos would have less value.
Hold: To keep certain cards in your hand in play, click on them to place a "Hold" on them. Then, when you click Draw, the Joker replaces all other cards in your hand.
Kings or Better: A pair of Kings or Aces. This combination is considered the lowest ranked hand in Joker Poker.
Limit: The range of betting amounts you can make in Joker Poker.
Royal Flush: A Royal Flush is the Ten, Jack, Queen, King, and Ace of same suit.
Royal with Joker: A Royal with Joker is simply a Royal Flush containing the Joker as a substitute for one of the cards. It is considered better than a Straight Flush, but its value is lower that a Five-of-a-Kind.
Sequential Royal: A Sequential Royal features the 10-J-Q-K-A in exact order. It is the highest ranking hand in Joker Poker.
Straight: A Straight contains five sequential cards in order, but not all from the same suit, like J-10-9-8-7. In Joker Poker, the Ace is not allowed to "wrap around", (play both high and low). 3-2-A-K-Q is not deemed a Straight. It has a higher value than a Three-of-a-Kind but a lower value than a Flush.
Straight Flush: A Straight Flush contains five cards in order, all of the same suit, such as 2-3-4-5-6 of Diamonds. An Ace-high Straight Flush (10-J-Q-K-A) is called a "Royal Flush" — the highest ranking standard Poker hand.
Three-of-a-Kind: Three-of-a-Kinds are also called Trips or Priles. They contain three cards of the same rank, plus two unmatched cards that have no value, for example, Q-Q-Q-9-4. It is the lowest ranked hand in Bonus Deuces Wild Poker.
Two Pair: Two sets of two cards of the same rank.
OTHER GAMES YOU MIGHT LIKE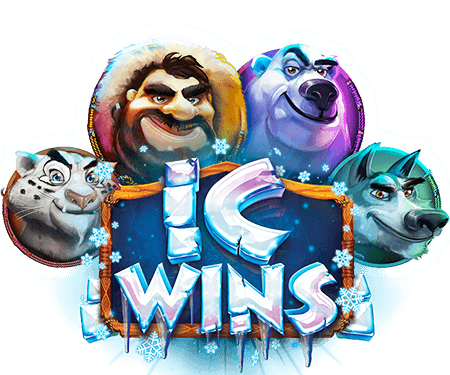 ic wins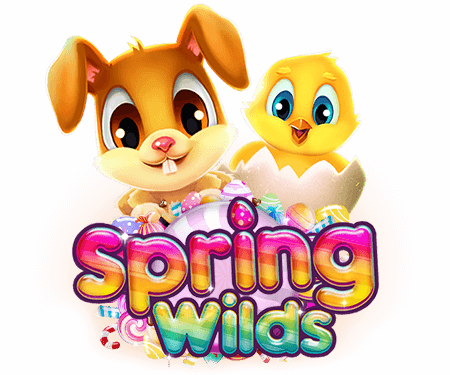 spring wilds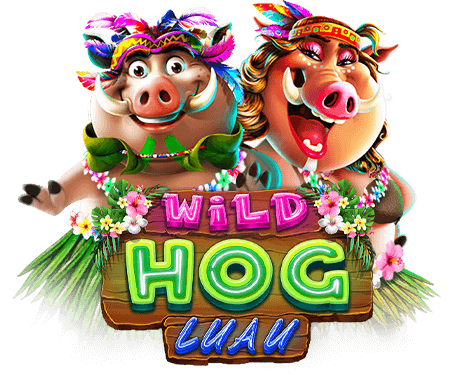 wild hog luau