300% match bonus

+ 50 free spins
Quick registration
in 45 seconds
Jumping Beans Guide
Think tacos are stuffed with tons of stuff you love? Wait until you see what we've packed into Jumping Beans, an amazing online slot machine game that crams more adventure, more rewards, and more fun into a tiny 3-reel package.
Join the Jumping Bean family as they jump over cactuses, tacos, and other great Mexican symbols while they bounce their way to big rewards. Jumping Beans comes with a top award of 1,000x your bet per line, two big jackpots with reset amounts as high as $1,000, a special Auto-Nudge feature that moves symbols back on the screen to help you win more often, and so much more.
Ready to see how high you and the Jumping Beans can go? Download the Silver Oak Casino software now!
Quick Links
Symbols |
Special Features |
Game Rules |
Game Story |
Glossary
How to Play Jumping Beans
Jumping Beans move fast, so trying to catch one might seem like a bit of a challenge. But it doesn't have to be if you know what you're doing. To play, make your bet and lines selections by clicking the up and down arrows next to the Bet and Lines buttons. You can play all five lines, just one line, or any number in between. You're also free to alter your bet, anywhere from $0.01 to $5 per line. If you've got a small bankroll to work with, try lowering your bet to the minimum, but keep your lines set to the max. This way you'll have a better chance of matching up your symbols on the payline. Ready to play? Here's what you need to do:
Lock in your bet selections.
Select the number of lines you want to play.
Click the Spin button.
Then sit back and watch the Bean family bounce around. The reels will come to a stop a few seconds later, and you'll get paid out if the right combination of symbols match up. You'll also get to play a bonus round by collecting Mr. Bean, Mrs. Bean, and Bandido Beans.
Game Controls
Bet
In Jumping Beans, you can bet anywhere from $0.01 to $5 per line. Just click the up and down arrows to lower or raise your bet. You can change your bet with each spin, so if you're not happy with the results of your first spin, don't worry. It's not permanent.
Lines
Jumping Beans keeps things simple with 5 paylines. You can play one payline or all 5. Remember, the more paylines you play, the more it'll cost you per bet. But you'll also have a better chance of hitting your symbols by playing all paylines.
Spin
Happy with your selections? Click Spin to lock in your bet and set the reels in motion. And don't worry about hunting for matching symbols. When your symbols line up, you'll get paid out automatically.
AutoPlay
You can speed things up to crazy-quick levels by turning AutoPlay on. Instead of having to click Spin after each game, the game will use your last bet and line selections to spin for you.
Symbols & Characters
Scatter Symbol
Pay attention to the Mrs. Bean symbol. She's the Scatter symbol, and she's also your ticket to playing free games. If you land on three Mrs. Bean symbols after an Auto-Nudge, you'll get to play 10 free games—on the house.
Substitute Symbol
Mr. Bean is the Substitute symbol in Jumping Beans. He can sub in for any other symbol in the game except for Mrs. Bean. And if you land on Mr. Bean in a winning combination, all prizes are doubled.
Getting to the Bonus Feature
How to get to the Bonus Feature
Hit three Mrs. Bean symbols anywhere on a spin after an Auto-Nudge and you'll get to play 10 free games on the house. During free games, you won't spend any of your own credits. All games are taken care of so your bankroll can't move anywhere but up.
Playing the bonus round
How to play the Bonus Feature
When you play free games and hit Mr. Bean, Mrs. Bean, and Bandido Beans symbols, the game will keep track of all the symbols you've hit and award you Bonus Beans along the way. At the end of your free games, you'll earn a bonus prize up to 100x your bet during the free games based on how many bonus beans you've earned:
3-5 Bonus Beans = 5x your bet
6-8 Bonus Beans = 10x your bet
9-11 Bonus Beans = 15x your bet
12-14 Bonus Beans = 25x your bet
15 -17 Bonus Beans = 50x your bet
18 Bonus Beans = 100x your bet
Game Rules
Jumping Beans are fun to watch—and they tend to bounce all over the place and land where you least expect them to. But that doesn't mean everything is chaotic. Make sure pay attention to these rules before you play.
There are two random jackpots that pop randomly. They can only be hit at the end of a game.
Jumping Beans has a top award of 1,000x your bet per line.
You'll earn 10 free games by hitting three Mrs. Bean symbols, but you'll only earn them after an Auto-Nudge.
Random Progressive Jackpot
Two Jackpots – Major and Minor
Jumping Beans is all about reaching for the sky. That's why you'll love the two big jackpots in this online slots game. There's a Major jackpot with a $1,000 reset amount and a Minor jackpot with a $250 reset amount. They both pop randomly, so you never know when you're going to hit the big one.
History of Jumping Beans
Realtime Gaming is famous for offering some of the fastest online slots games on the market. So when we asked them to bring our players a game that upped the ante even more in the speed department, they were excited to deliver. Jumping Beans brings our players a whole new Mexican-themed world of adventure, filled with tacos, cactuses, jumping beans, sombreros, and tons of other symbols that scream fun. But Jumping Beans aren't just cartoon slot machine characters. They're very real. A Mexican jumping bean is a real bean that bounces around when heated. In the 1950s, they were a big novelty in the UK. Americans can still buy them to this day.
Glossary
Auto-Nudge – If a bouncing bean moves offs screen, Auto-Nudge helps bring it back to a payline so you can win more often.
Progressive Jackpot – Jumping Beans features two progressive jackpots that constantly grow while you play the game. They pop randomly, so you can win a lot of money when you least expect it.
AutoPlay – If you'd rather sit back and watch the Jumping Beans do their thing without having to lift a finger, turn AutoPlay on. The game will do the spinning for you after paying out for any wins.
OTHER GAMES YOU MIGHT LIKE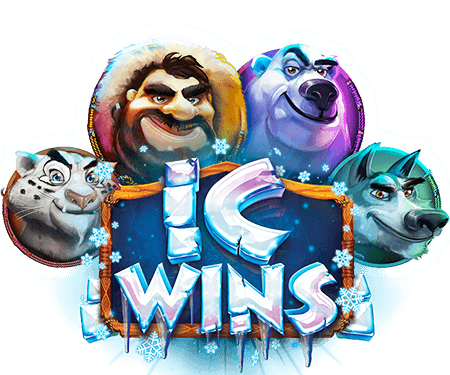 ic wins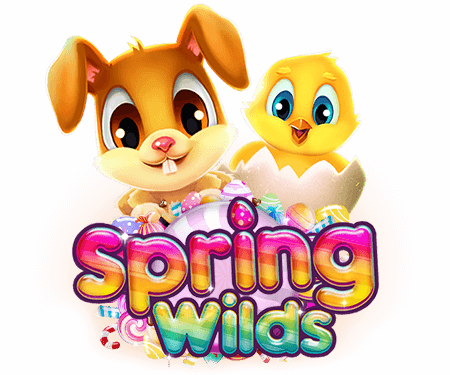 spring wilds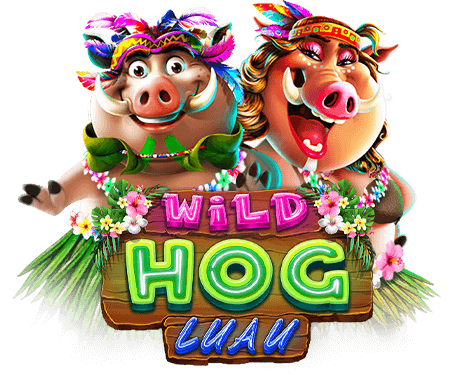 wild hog luau