300% match bonus

+ 50 free spins
Quick registration
in 45 seconds
Lucky 6 Guide
Put away that four leaf clover and stop crossing your fingers hoping for the best. Lucky 6 has you covered with an unbelievable amount of good fortune. You'll feel like you've got a horseshoe permanently attached to you when you see the type of rewards waiting for you in this one.
Lucky 6 skips the traditional jackpot and instead celebrates all things lucky by inviting you to win re-spins over and over again. The online slots game comes packed with three re-spin rounds, awarding as many as 25 free spins where spinning and winning costs you nothing. You can get into it just by hitting the right combination of scatter symbols.
Ready to get super lucky, over and over again? Grab your free Silver Oak Casino account and start playing. If you've already got one, log and now and feel the luck of the Irish!
How to Play
While Lucky 6 is short on paylines, it's big on fun. And it's super easy to play. Don't worry about capturing a magic man who happens to love green. We'll lead you to the pot of rewards at the end of the rainbow.
To get started, place your bet and line selection using the up and down arrows next to the Bet and Lines button. You can play between 1 and 10 paylines and you can bet as little as a penny per line. Remember, while you can adjust the paylines, playing anything less than all 10 means you could risk missing out on winning if matching symbols line up on a payline you decided not to play. Instead, consider lowering your bet per line while keeping your payline selection locked to 10.
After you've made your bet and payline selections, just click the Spin button to get the reals moving. When they stop, you'll get paid out if you've managed to line up the right symbols. Some symbols could send you into free spin mode, which means you'll get to spin and win real money, without risking your own.
Controlling the Game
Paylines
This is a 10-payline game. When enough symbols line up on a payline, you'll get paid out for your win. It costs money to play each payline. You can play 1 payline, all 10 of them, or anywhere in between. Just use the up and down arrows next to the Lines button to choose your amount.
Bet
Feel free to bet anywhere from $0.01 to $5 per line. Your bet can be adjusted using the arrows next to the Lines button. Your bet isn't locked in until you click the Spin button.
Spin
After you've made your bet and lines selections and you're happy with your choices, just click the Spin button to start your journey to the end of the rainbow. The reels will start spinning and you'll get paid out for any symbols that matched on a payline you played.
AutoPlay
Feel like sitting back with a pint while you feel the Irish luck? Turn AutoPlay on and kick your feet up. The software will spin for you using your chosen bet and line selections. After you've been paid out for any wins, it'll spin again for you. And it'll keep doing so until you've turned off the feature.
Symbols & Characters
Lucky 6 features all your favorite lucky symbols. We're talking four leaf clovers, leprechauns, pots of gold, rainbows, and all things green. The most important symbols to look out for are the substitute and scatter symbols.
The Rainbow is the substitute symbol, subbing in for most other symbols in the game. And the symbols L, U, C, K, Y, and 6 are the scatters, leading you to even more rewards.
How to get to the Bonus Feature
There are three bonus rounds in Lucky 6. Each bonus round offers you free spins. To get to the bonus round, you just need to hit at least 4 scatter symbols during a regular game. The more scatters you hit beyond 4, the more free spins you'll earn. It's that easy.
How to play the Bonus Feature
The bonus feature is really easy to play. Essentially, rather than a specific bonus round that's different than what you're familiar with, each bonus round offers re-spins using the bet and line selections you made to get into the bonus round.
If you hit 4 of the 6 scatter symbols, you'll 8 free spins with 2x prizes, Hitting 5 scatters gets you 12 free spins with double prizes and additional grouped wilds. And hitting all 6 scatters means you'll get to play 25 free spins on the house. The free spins come with even more opportunity to win. By hitting certain combinations during the free games, you could boost your prizes to 5x payouts.
Game Rules
Finding that pot of gold requires that you follow the rainbow. But that's not all. You also need to follow a few rules. First and foremost is the top award rule. It's capped at 50,000x your bet per line (we know, that's a lot of money, so capped might not be the right word). Second, the substitute symbol can't sub in for any of the scatter symbols, no matter how hard you wish. That's pretty much all you need to know, so have fun.
No Jackpot – But lots of ways to win
While there is no jackpot available to be won in Lucky 6, there are 6 different scatter symbols, and hitting four of them sends you into free spins mode.
History of Lucky 6
At Silver Oak, we love to celebrate getting lucky. You'll find a huge selection of online slots games themed around luck. This particular slot game features traditional Irish luck symbols, like rainbows, pots of gold, four leaf clovers, and leprechauns to lead you to the magic payouts. Designed to make you feel like you're in the middle of a St. Patrick's Day parade all year long, Lucky 6 is sure to become your new favorite.
Glossary
Scatter Symbol: Forget just one scatter symbol. Lucky 6 has 6 of them. They are L, U, C, K, Y, and 6. Scatter wins get added to line wins and are multiplied by the bet you placed per line, leading to bigger payouts. Plus, hitting four scatter symbols takes you to a bonus round.
Substitute Symbols: The rainbow is the substitute symbol in Lucky 6. The substitute is essentially a wild symbol, meaning it can replace another symbol in the game to help you complete a winning combination. So if you've got two four leaf clovers and a rainbow, you'll get paid out as if you hit three four leaf clovers. The rainbow is wild for every symbol in the game, except for the scatter symbols mentioned above.
Bonus Rounds: You'll find three different bonus rounds, each with a different number of free games, plus a prize multiplier. The more scatter symbols you hit during a regular game (4, 5, or 6), the more free spins you'll earn.
OTHER GAMES YOU MIGHT LIKE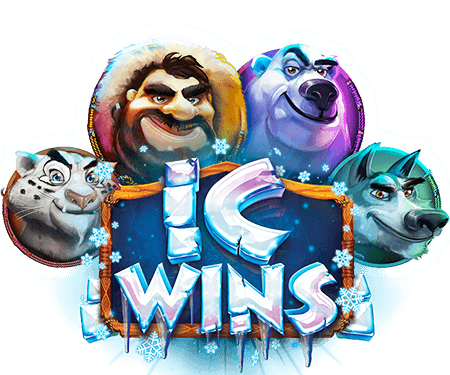 ic wins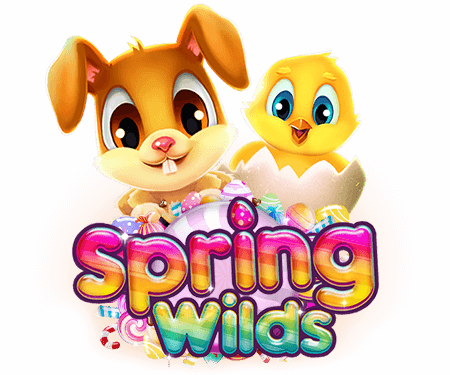 spring wilds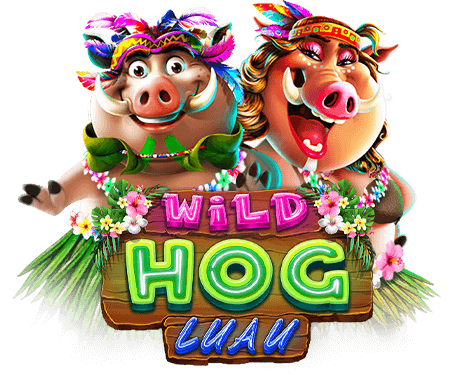 wild hog luau