300% match bonus

+ 50 free spins
Quick registration
in 45 seconds
Lucky Tiger Guide
You never know what will happen when you play online casino games, but when a little Chinese luck is on your side, amazing things are possible.
Welcome to the world of Lucky Tiger, a game that celebrates Chinese culture with symbols of luck, including the tiger and the number 88. Walk through glorious Chinese gardens and seek out the golden tiger, a powerful beast that will lead you to big fortune.
This online slots game lets you play up to 88 lines—way more than most online slots, which are capped at 50. That's extra chances to get lucky, so download the Silver Oak Casino software now and try your luck.
Quick Links
Symbols |
Special Features |
Game Rules |
Game Story |
Glossary
How to Play Lucky Tiger
How lucky is the number 88? Find out by playing Lucky Tiger. The game invites you to wager anywhere between $0.88 and $88. You can also play up to 88 lines. To get started:
Choose the number of lines you'd like to play using the up and down arrows.
Select the amount you'd like to bet per line, once again using the up and down arrows.
Lock in your bet by hitting Spin and watch the reels start spinning.
When they come to a stop, you'll get paid out based on which symbols you've lined up. Some symbols pay out more than others, and a few specific ones land you massive payouts.
Land on five Golden Tigers on any payline and you'll get lucky with a 5,888-coin jackpot.
Game Controls
Bet
In Lucky Tiger, your bet amount isn't your total bet amount. It's actually your bet per line. Your final bet per spin will be your bet per line multiplied by the number of lines you'd like to play.
Lines
You can play up to 88 lines in Lucky Tiger, but the more lines you play, the greater your bet per spin will be. If you're short on funds, just use the down arrow to lower the number of lines you'd like to play. Feel free to play as few as one line per spin. But remember, fewer lines played means a smaller shot at lining up symbols on a payline.
Spin
Happy with your bet and line selections? Just hit Spin to set the reels in motion. Remember, hitting Spin only activates one game, so you need to hit Spin every time you lock in your bets.
AutoSpin
Rather not go to the hassle of spinning after each win? Just turn AutoSpin on. The software will spin for you after each game using the last bet and line selections you made.
Symbols & Characters
Golden Tiger
Look for the mighty Golden Tiger after every spin. They'll substitute for any other symbol in the game to help you complete a winning combination, with the exception of the Gong symbol.
Gong
Land on one Gong and any win you make using the symbol will be multiplied by the total value of your bet, helping you find your way to even more lucky fortune.
Getting to the Bonus Feature
The Gong symbol doesn't just help you multiply your winnings. It can also lead to a special bonus round. If you manage to hit three or more Gongs in one spin, you'll get to play the Lucky Tiger bonus round. The round includes eight free games, so that means you'll have eight chances to win a lot of money without spending a dime.
Playing the Bonus Feature
The bonus round is easy to play—and it's extra rewarding, too. Any Gong symbols that appear during the free games will lead to even more free games, and during the free games all prizes are tripled.
Game Rules
Want to make sure luck is on your side? Be sure to follow these simple rules before you sit down to play Lucky Tiger:
When you land on a Lucky Tiger substitute symbol, it can help you complete winning combinations by subbing in for all other symbols. Unfortunately, it can't substitute for the Gong symbol.
Lucky Tiger comes with a top award of 50,000x your bet per line.
To trigger the special feature, you need to hit 3 or more Gong symbols on the visible reels.
Random Progressive Jackpot
Two Big Jackpots
Lucky Tiger actually features two big jackpots—a major one and a minor one. Both jackpots are triggered randomly when you least expect it. If you win one, you'll know about it. Lucky Tiger will alert you with sounds, flashing lights, and everything else to make you feel lucky.
The Story Behind the Game
Take a close look at the face of a tiger. Notice the pattern on its head? It's very similar to a Chinese language character that stands for king. The tiger symbolizes power and fierceness, and in turn it has come to symbolize protecting the Chinese people. Today, many people in the Chinese culture associate the tiger with luck. We developed Lucky Tiger with Real Time Gaming, our online casino slots game developer, to bring everyone the same lucky fortune. The number 88, also a symbol of luck and good fortune in Chinese culture, has made its way into the game to help players get extra lucky with every spin.
Glossary
Progressive Jackpot – This jackpot is constantly fed every time someone hits spin. The jackpot is awarded randomly at the end of the game.
Payline – There are 88 of them available to play in Lucky Tiger. A payline is simply a line in which symbols line up to help you complete winning combinations.
Substitute Symbol – Also called a wild symbol, the substitute symbol can help you complete a winning combination. This means that if you require three matching symbols to win, you technically only need two matching symbols and a substitute symbol.
OTHER GAMES YOU MIGHT LIKE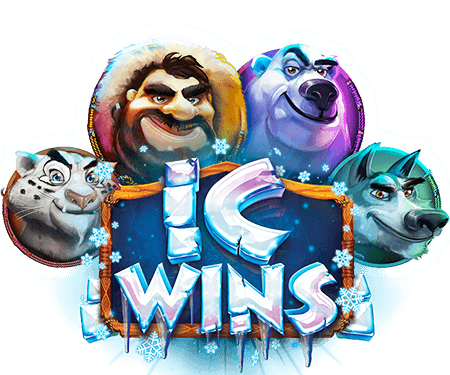 ic wins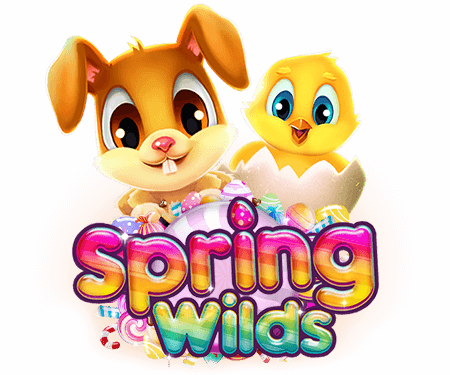 spring wilds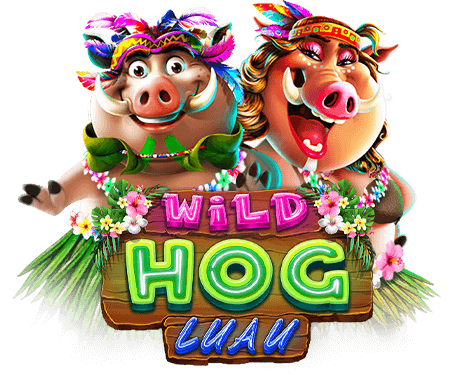 wild hog luau