300% match bonus

+ 50 free spins
Quick registration
in 45 seconds
Monster Mayhem Guide
What could two giant monsters be possibly doing in the city? You guessed it: Monster Mayhem. Out of nowhere, inexplicably, a giant rabbit and an unknown orange monster are terrorizing the street stomping, smashing and crashing their way to the riches hidden in this fun, monstrous slot machine game.
Monster Mayhem can make you win in many ways, especially with both of its random progressive jackpots and re-spin features. The Monsters are coming to get you, but this time it may mean a good thing! A 50 payline slot machine that brings fun and bucket loads for cash to you!
Quick Links
Symbols | Activating the Bonus Round | Playing the Bonus Round | Game Story | Glossary
How to Play Monster Mayhem
Before these two crazy monsters get to your street, quickly choose the number of lines you wish to play in this 50 line slot game, the amount you'll be betting per line and then begin to play by clicking the Spin button. That's it. In less than a minute you'll be trying your luck with the most exciting Monster-themed slots online.
Game Controls
Bet
With the up and down arrows you can select how much you'll be betting per line before the game starts.
Lines Selected
Use the up and down arrows to pick the number of lines you want to play per spin.
Spin
Once you've selected your bet and the number of lines, you're ready to play. Just hit Spin.
Autoplay
Although for some it is luckier to click on the "Spin" button every time you want to spin the reels for this game, for some others it is just simpler to hit "Autoplay" and have the slot machine continue spinning every time, automatically after you select the number of spins. Don't worry, if you choose autoplay you can also decide if you want it to stop when you hit a jackpot or the re-spins feature.
Help
Feel lost? Need someone to rescue you before the Monsters get to you? "Help" is just a click away. There you'll be able to review a table explaining all winning combinations, as well as the game rules and special features information.
Symbols & Characters
Scatter symbols
The City is the scatter symbol and if they appear, you'll win. All symbols pay Left to Right except scattered Cities, which pay any.
Wild symbols
The two Monsters creating Mayhem are named Smash and Crash and they are the wild symbols. These Monsters substitute for all other symbols including scattered Cities.
Getting to the Monster Mayhem Feature
A re-spin is one of the best things that can happen to you while playing Monster Mayhem. This feature is triggered when Smash on any spot on reel 1 and when Crash also appears on any spot on reel 5.
Playing the Bonus Round
The re-spin is triggered when the Smash symbol appears and gets your reels to spin up to 10 times. During the Monster Mayhem Feature what you win gets multiplied by 1 in the first re-spin, by 2 in the 2nd, by 3 in the third and well… you guessed it, it's a pattern. Unfortunately, this feature cannot be retriggered during the game.
Additional Rules
All symbols pay left to right including scattered Cities, which pay any.
Wins on different lines are added.
Scatter wins are added to line wins.
Scatter wins are multiplied by total bet.
Line wins are multiplied by bet per line.
Highest win only on each line.
Random Progressive Jackpot
This game features two random progressive jackpots that get credited at the conclusion of any spin. Regardless of the money you're wagering, both progressive jackpots can be won by anyone at any time and are independent from one another so you could win one, or both!
The story behind the game
We're not sure whether these 2 monsters were the result of an experiment gone wrong or aliens that landed on Earth to try and conquer the city causing chaos, damages and of course, terror! An unlikely pair to find, this double threat consists of a huge bad looking rabbit and an ugly orange cat with horns and some sharp teeth that act more like gang members with a bad attitude and wish to vandalize everything they find in their way.
Good thing is you can make lots of money playing this type of Slots Online. Give Monster Mayhem a test drive today; we're sure this fun game will quickly become one of your favorites!
Glossary
Scatter Symbol: Symbols that pay no matter where they land.
Random Progressive Jackpot: A jackpot that increases in value until it's won.
Autoplay: Configuring your slot machine with a set number of automatic so you don't need to click on the "Spin" button every time you want the machine to spin.
Bonus Game: TThis means a number of spins you can play for free. Winnings obtained with this feature are yours to keep.
OTHER GAMES YOU MIGHT LIKE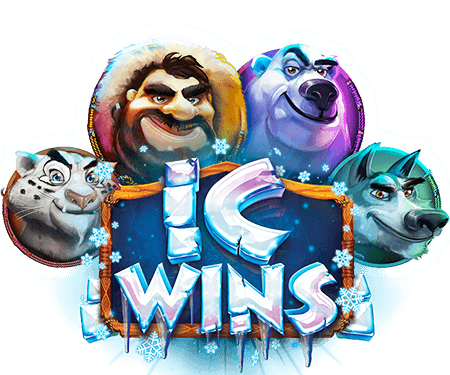 ic wins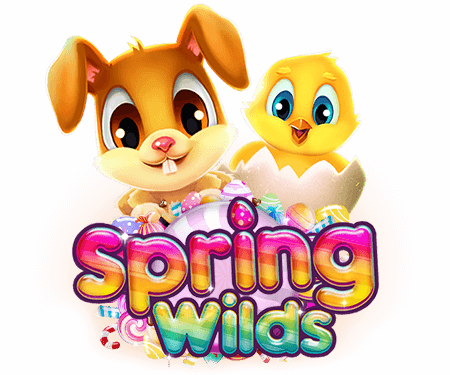 spring wilds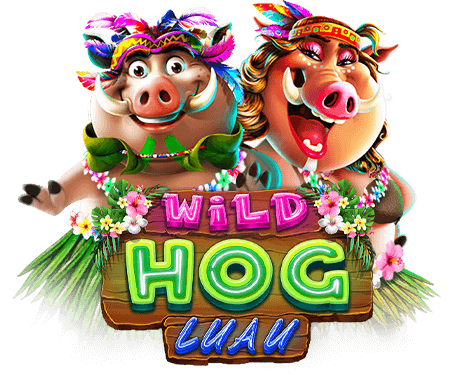 wild hog luau