300% match bonus

+ 50 free spins
Quick registration
in 45 seconds
Mystery Bonus Poker Guide
Mystery Bonus Poker is a new variety of five-card draw video poker games. It is different than other video poker games because there is a special bonus hand featured during each round of play. You won't know what it is until you click Deal, and the Magician conjures it out of his hat. The object of this online casino game is to build the best possible winning hand from the hand you are dealt while taking advantage of the Magician's Bonus Hand's big payouts. Multiple hands can be played at one time which can add up to big wins quickly.
How to Play Mystery Bonus Poker
Start Mystery Bonus Poker by selecting the number of hands you want to play each round. Clicking on your chips adds credits. Decide whether to Bet One or Bet Max to maximize your winnings, and click Deal to start the round. If you are playing the single hand version, the Bonus Hand spins the reel until it stops on the Bonus Hand. If you are playing the multi-hand version, the Magician conjures up the Bonus Hand, making it magically appear along with doubling the payout. Click on the cards that you want to keep. Click Deal again to replaces the other cards with new ones. This completes the round of play.
You win when you build any of the following hands:
Royal Flush
Straight Flush
Four of a Kind
Full House
Flush
Straight
Three of a Kind
Two Pair
Pair of Jacks or Higher
Wild Cards in Mystery Bonus Poker
There are no wild cards in Mystery Bonus Poker.
The Mystery Bonus Poker Bonus Round
There is no Bonus Round available in Mystery Bonus Poker; the Magician's Bonus Hand does, however, add a bonus payout for that hand during that round of play.
Playing Multi-Hand Mystery Bonus Poker
Playing multi-hand versions of Mystery Bonus Poker provide you with the highest possibility of winning because of the multiple end results you build, instead of only one. The odds of building winning hands are greatly increased. Try three, ten, 52, or 100 hands to play at a time instead of playing just one. After the round ends, your losing hands are greyed out and the pay table shows the number of hands and their payouts. The Bonus Hand, with its bonus payout, will be indicated in red.
Mystery Bonus Poker Tips
Don't hold a high-ranked single card with only a pair. It lowers your odds of getting better ranking winning hands.
Don't keep Two Pairs. You lose the opportunity of drawing a Three- or Four-of-a-Kind.
Max Bet as often as possible. This increases your payouts exponentially.
If you are dealt a hand featuring three cards in sequence, like 7-8-9-5-K, hold everything but the Five and King. The potential of getting different Straights are higher from both ends.
Mystery Bonus Poker Glossary
The potential for winning at Mystery Bonus Poker is far better when you know and understand all the terms used in the game. Below are common terms that you will come across while playing Mystery Bonus Poker.
Bet: The amount of credits you risk during a round of playing Mystery Bonus Poker.
Bet Max: Betting option that automatically wagers the largest number of credits per round.
Discard: A card that was previously in play, but is currently out of play in this round.
Flush: Five cards of the same suit, but not in a sequence such as J-6-K-2-8 of Diamonds. It ranks higher than a Straight but lower than a Full House.
Four-of-a-Kind: Four cards of one rank, and an unmatched card of another rank, such as 4-4-4-4-K. It ranks higher than a Full House but lower than a Straight Flush.
Full House: Hand consisting of three matching cards of one rank, and two matching cards of another rank, such as Q-Q-7-7-7. It ranks below a Four-of-a-Kind and above a Flush.
Jacks or Better: A set of two cards, either two Jacks, two Queens, two Kings, or two Aces. It is the lowest ranking winning hand in Mystery Bonus Poker.
Hand: Cards that you have currently in play during this round.
Hold: Click the cards to keep them in your hand. All the cards not marked "Hold" will cause the Dealer to replace them when you click Draw.
Royal Flush: A natural Ace-high Straight Flush (A-K-Q-J-10). It is the highest ranking hand in Mystery Bonus Poker.
Straight: Five cards in order, but not all in the same suit, like 10-9-8-7-6. In Mystery Bonus Poker, the Ace is not allowed to play as both the high and low card at the same time: 4-3-2-A-K is not considered a Straight. It ranks higher than a Three-of-a-Kind but lower than a Flush.
Straight Flush: Five cards in sequence and all of the same suit, such as K-Q-J-10-9 of Spades.
Three-of-a-Kind: A Three-of-a-Kind is three cards of the same rank, and two other that have no value, for example, 9-9-9-7-4. It is the lowest scored hand in Mystery Bonus Poker.
Two Pairs: Two sets of two cards of the same rank and one card that has no value, such as 2-2-8-8-K. It ranks higher than Jacks or Better but lower than Three-of-a-Kind.
History of Mystery Bonus Poker
In the 1970's, the first versions of video poker were introduced, around the same time as personal computers appeared in the marketplace. When Draw Poker was introduced in 1979, by International Game Technology, suddenly video poker became quite popular.
In the 1980s, video poker grew quickly in popularity because players in traditional casinos thought video poker was easy to learn, less intimidating, and easier to win because it was just one player betting on getting any type of winning hand. There were no competitors at the table in video poker, a substantially different way of playing poker. The popularity of video poker grew even more as technology improved and better quality machines were built with better graphics and speed.
In the 1990's, the internet expanded the market for video poker. Players could try their luck in the privacy of their own homes in cities where there were no casinos. Suddenly, it was convenient to access, and simpler to play. Because there are no travel costs or expenses involved, the player could save that money to spend on gambling.
Broadband internet connections are now affordable, helping players across the globe explore the endless variety of online video poker games available. Every day, more than 300,000 people play online video poker games.
OTHER GAMES YOU MIGHT LIKE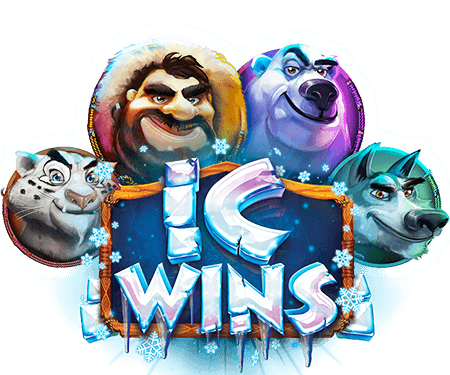 ic wins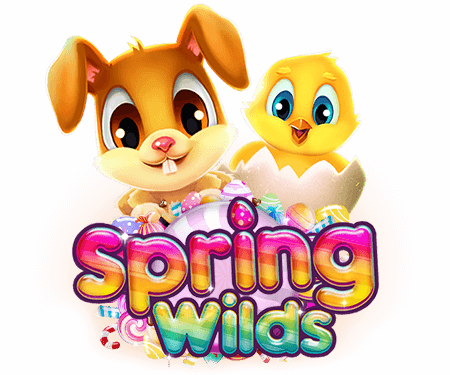 spring wilds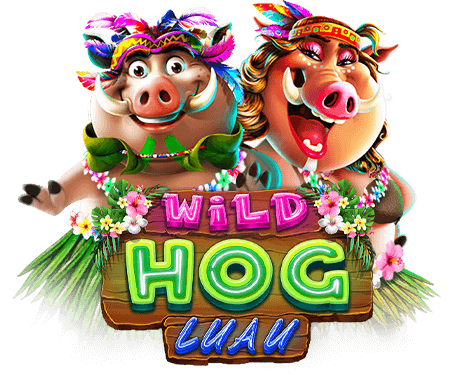 wild hog luau