300% match bonus

+ 50 free spins
Quick registration
in 45 seconds
Ninja Star Guide
Think you've got what it takes to be a samurai-slashing warrior? Confident you've got the speed and agility to never be noticed? Then you'll want to play Ninja Star, an amazing online slots game that rewards you for your quick thinking.
With 5-reels and 25 paylines, there's no shortage of betting combinations to try out. And no matter how you bet, there are tons of surprises right over your shoulder, including a top award of 15,000x your bet per line, a lightning-fast bonus round, and more.
All set to suit up and backflip your way to unreal rewards? Download the Silver Oak Casino app now and find those ninja stars!
Quick Links
Symbols |
Special Features |
Game Rules |
Game Story |
Glossary
How to Play Ninja Star
Ninja Star doesn't require any secret ninja training. Just land on the right combo of symbols and you'll get paid out. Some symbols pay out more than others, so you'll want to consult the pay table by clicking the Help button for all the details. Ninja Star is a 25-payline slot machine game, and that means you can bet one line, 25 lines, or any number of lines in between. You can also bet anywhere from $0.01 to $5 per line, so if you're short on funds, play around with your bet and line selections. Here's how easy it is to suit up and play:
Make your bet selections.
Choose the number of lines you want to play.
Click the Spin button.
Your high-flying ninja warrior action begins as soon as you hit Spin. And it stops just seconds later. If symbols line up on one of your paylines, you'll get paid out. And if you've landed on a certain combination of symbols, you'll get to play a bonus round—on the house.
Game Controls
Bet Function
Ninja Star features betting ranges of $0.01 to $5 per line. You can use the up and down arrows to increase or decrease your bet. Your bet won't be locked in until you hit Spin, so feel free to keep changing it until you're happy with everything.
Pay lines
This online slots game includes a total of 25 paylines. You can play as few as one payline or as many as all 25. The more paylines you play, the more it will cost you per spin. That's because your total bet is your bet per line multiplied by the number of lines.
Spin
After you've made your bet and lines selections, just click Spin to play Ninja Star. The reels will start spinning, and in a matter of just a few seconds they'll come to a stop, one by one.
Autoplay
Ninjas never rest, so this game is a good one to try AutoPlayon. When you activate AutoPlay, the app will take care of doing the spinning for you, paying you out after the reels have come to a stop, and then spinning again for you—all automatically.
Symbols & Characters
Scatter Symbol
Scatter wins get added to line wins and are then multiplied by your total bet. Keep an eye open for the Ninja Star symbol because hitting them in a winning combination could be fairly lucrative.
Substitute Symbol
Ninja Star features a special Ninja symbol. Think of this is a wild symbol. It can substitute for all other symbols in the game to help you complete a combination and win more cash when you didn't expect to win anything. But remember, the Ninja Star symbol can't substitute for the Ninja symbol.
Getting to the Bonus Feature
How to get to the Bonus Feature
Ninja Star includes a special bonus round that will make any warrior sweat. It's called the Ninja Scroll feature. It's easy to get to. Just look for three Logo symbols in a row from left to right. If you hit them, you'll backflip your way into the Ninja Scroll bonus round.
How to play the Bonus Feature
In the Ninja Scroll bonus round, you'll be presented with four sets of two scrolls. Just pick any scroll to reveal your prize. The bonus round features several levels, and you'll get kicked out when you've reached the top level or when you've hit the Feature Over message.
Game Rules
Ninjas are sneakiest at night, but you shouldn't play completely in the dark. Make sure you know these rules before sitting down to play this online slots game.
There are two random jackpots, however they cannot be grouped.
Ninja Star has a top award of 15,000x your bet per line.
You'll earn free games by hitting three Ninja Star symbols, and they can appear anywhere on the reels.
Random Progressive Jackpot
Two Jackpots – Major and Minor
If you love being surprised (and what ninja doesn't?) you're going to love Ninja Star's two progressive jackpots. There's a major one that resets at $1,000 and a minor one that resets at $250. Both pop randomly—when you least expect it.
History of Ninja Star
As fans of fast action, we turned to our game provider, Realtime Gaming, to create something Silver Oak Casino customers would flip over. What resulted was an online slots machine game based on the sneakiest, most mysterious warriors in ancient history and modern cinema. Ninja Star combines the high-flying, air-punching, spin-and-kick action of silver screen ninja movies with the artfulness and masterfulness of ancient Japanese warriors found throughout history. Even if you're new to ninjas, you'll love the action-packed adventure that comes with every spin.
Glossary
Free Games: You'll get to play free games on us when you land on three Ninja Star symbols. That means you won't have to spend any credits, but you'll get to keep your winnings if you come out on top.
Progressive Jackpot: Ninja Star not only pays you out for lining up the right symbols, but it also rewards you randomly through two progressive jackpots that pop when you least expect them to.
AutoPlay: If you want to see the ninja stars fly faster, turn AutoPlay on. Instead of having to click Spin after each game, the app will do it all for you.
OTHER GAMES YOU MIGHT LIKE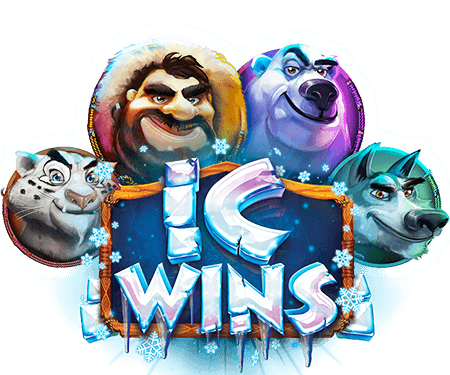 ic wins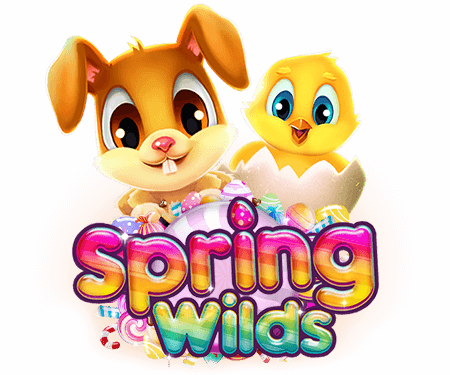 spring wilds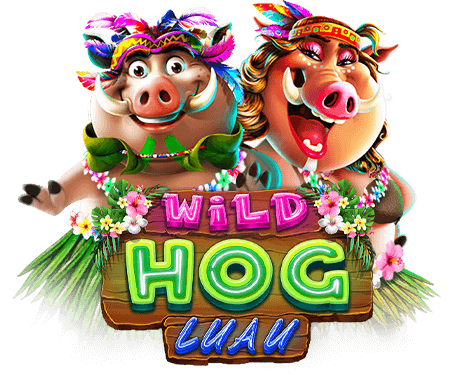 wild hog luau