300% match bonus

+ 50 free spins
Quick registration
in 45 seconds
Ocean Dreams Guide
Ever wonder what's lurking at the bottom of the ocean? We did. So went deep sea diving and uncovered something epic. Extraordinary treasures that can make you very rich!
Jump into Ocean Dreams and explore the immense riches waiting for you in the ocean. Set amidst the most breathtaking sunrise, Ocean Dreams is a sensory-awakening experience, complete with natural sounds, gorgeous colors, and sound effects that feel incredibly real.
Just follow the dolphin sounds and watch out for the orcas to score a big payday in this 5-reel, 25-payline online slots machine. With payouts of up to 50,000 and free games around every reef and coral, you'll never want to get out of the water.
Quick Links
Symbols |
Special Features |
Game Rules |
Game Story |
Glossary
How to Play Ocean Dreams
You don't need scuba lessons to dive into the action in Ocean Dreams. Getting started is easy:
Choose your bet amount using the up and down arrows next to the Bet button. The value you land on determines your bet per line, not your final bet per spin.
Select how many lines you'd like to play by using the up and down arrows next to the Lines button. You can play up to 25 at once, or you can play as few as just one. It's entirely up to you.
To lock in your bets, click the Spin button.
Watch the reels spin. You don't have to click anything to get them to stop. They'll actually come to a complete stop within a few seconds, automatically.
That's all you really need to know. You'll get paid out based on how many symbols you've lined up and which symbols they happen to be.
Game Controls
Bet
There are two sections of the game marked Bet. You'll find a Bet button at the bottom of the screen, which lets you select the amount of money you'd like to wager for each line. And you'll find a Bet counter at the top. This one shows you your total bet per spin.
Lines
There are 25 paylines to choose from. A payline is where the symbols line up on to help you win. The more paylines you play, the greater your chances are of hitting a winning combination.
Spin
Press the Spin button to place your bet and activate the reels.
AutoPlay
Ocean Dreams is pretty fast, but if you want to stay in the ocean without coming up for air, turn AutoPlay on.
Help
Wondering what symbols pay out which prizes? Click the Help button at any time to take a look at the pay schedule.
Menu
Want to slow down the game speed or turn off sound effects? Click the Menu button to get access to all sorts of controls.
Symbols & Characters
Orca
This killer whale offers you access to killer prizes. When you land on an Orca, it can substitute in for other symbols. So if you're one symbol short of completing a winning combination, the Orca can help. The symbol can substitute for all other symbols in the game, except for the Golden Orca and the Tropical Island.
Golden Orca
The Golden Orca works the same way as the Orca, except that when it appears in a winning combo your prizes are doubled.
Tropical Island
Land on two Tropical Island symbols and you'll see your prizes multiplied by the total amount of your original bet.
Getting to the Bonus Feature
That Tropical Island symbol isn't just your ticket to bigger prizes in the main game, it's also your ticket to winning up to 100 free games. Just hit three, four, or five Tropical Island symbols on the reels and you'll score 10, 25, or 100 free games.
Playing the Bonus Feature
In the bonus feature, all Orcas become Golden Orcas, and that means you'll get splashed with double prizes whenever you hit a winning combination. Plus, they lead to even more bonus games if you hit the right number of them.
Ocean Dreams also comes with a win-win feature. If the total number of free games adds up to 10x your bet or less, you'll win a payout of 1000x if you don't win any money.
Game Rules
You wouldn't dive in to the ocean without the right scuba gear. So don't hit this online slot machine without knowing these important rules first:
The Orcas symbol can substitute in for every other symbol in Ocean Dreams, except for the Golden Orca and the Island symbols.
Any scatter wins you hit are automatically added to line wins and then multiplied by your total bet.
Ocean Dreams comes with a max top prize of 50,000 times bet per line.
Random Progressive Jackpot
One Game, Two Jackpots
The ocean is a vast, deep place. So it's fitting the Ocean Dreams comes with multiple ways to get deeply rich. You'll find two random jackpots in Ocean Dreams, including a minor one and a major one. Cash gets added to the jackpots at you play, and it pops randomly so you never know when or how much you might win when you least expect it.
The Story Behind the Game
Ocean life has long captivated our imaginations. Sitting on a beach, staring out at the deep blue sea often makes us realize how big the world truly is, not to mention how much of it we really don't know. Ocean Dreams capitalizes on our wonderment by letting us take a look at all the magnificence that exists below the surface of the ocean. Complete with lush colors and soothing music, you'll want to live the ocean life forever. The game was created by our online casino partner, Real Time Gaming, and it's available to play through our downloadable client or through Instant Play.
Glossary
Scatter – A scatter symbol gives you access to free games and multiplied prizes within the normal games. The scatter symbol in Ocean Dreams is the Tropical Island symbol.
Substitute – Often called a wild symbol, this one can replace other symbols to help you complete winning combinations. Think of this symbol as a Joker in a deck of cards. If you're short one card for a winning poker hand, the Joker can become any other card to help you win.
Jackpot – In addition to winning big money by matching the right symbols, you can win money randomly at the end of any game by popping a jackpot. There are two available jackpots in Ocean Dreams.
OTHER GAMES YOU MIGHT LIKE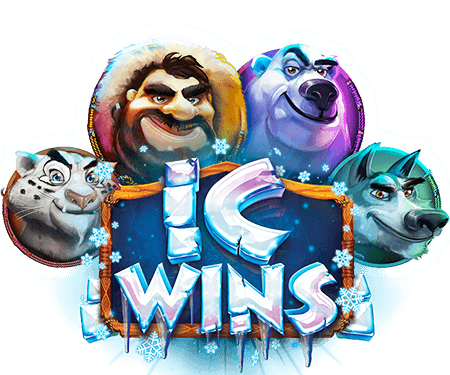 ic wins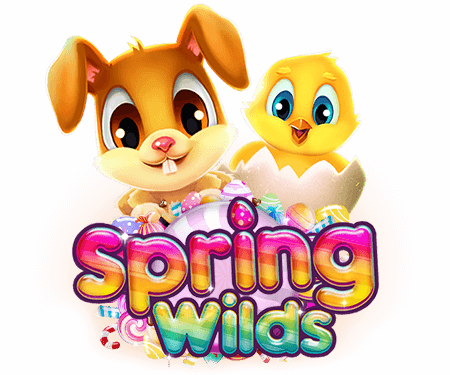 spring wilds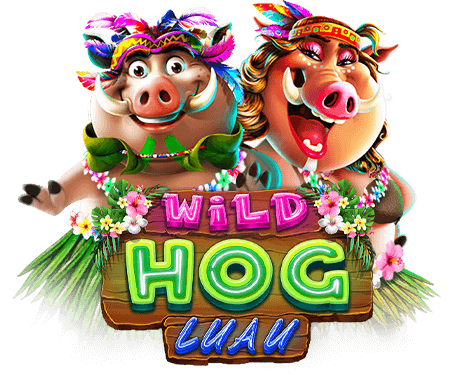 wild hog luau