300% match bonus

+ 50 free spins
Quick registration
in 45 seconds
About Orc vs. Elf
There's a battle brewing in Middle Earth. Will the Elves take full control of the land or will the Orcs triumph? Don't just watch. Join the action and discover firsthand in this amazing 3D slots adventure—the first of its kind at Silver Oak Casino!
Orcs vs Elf has everything. 5 reels. 25 paylines. 3D graphics. 14 feature games. And an amazing Battle Bonus round where you get to decide whether to be the Elf or the Orc and collect Victory Points each time your reign supreme. This is no ordinary slots game. Backed with special prize multipliers, you'll get to walk down two paths—the Trail to Orcholme and the Road to Elveros—and collect more wealth than you know what to do with as you battle for Ultimate Victory.
Ready for your trip to Middle Earth? Download the free Silver Oak Casino software now and create your account. It's totally free to set up and you can play Orc vs. Elf for free whenever you want. Not having to pay to play? That's a battle you'll always win!
How to Play Orc vs. Elf
Afraid of Orcs? Think Elves are strange? Get over your inhibitions because Middle Earth is calling and two paths to extreme wealth are shouting your name. Which path will you choose? To find out, here's what you need to do:
Make your bet and line sections. You can choose between $0.01 and $5 per line.
Choose between one and 25 paylines. Remember, the more paylines you play the greater your chances will be of hitting a win.
Click the Spin button to start the game.
That's all you need to do. The reels will spin and come to a stop in just a few seconds. Once they do, you'll get paid out based on which symbols you've matched. Some symbols pay out wins. Other symbols catapult you into a feature game. Hitting three Battle Bonus symbols sends you into the ultimate fight between and Orc and an Elf. Choose which creature you want to back and then sit back and watch what happens. If your creature wins, you'll earn a Victory Point. Once you accumulate three Victory Points, you'll get to play a special bonus round. And don't forget, losing a Bonus Battle still earns you a nice payout multiplier. Bottom line? There are tons of ways to build your bankroll nice and high in Middle Earth.
Game Controls
Bet
You don't need a sword to go to battle in Orc vs Elf. All you need are your fingers. An index finger, really. Use it to click the up and down arrows next to the Bet button to lower or raise your bet amount—anywhere from $0.01 to $5 per line.
Lines
This is a 25-payline game, but you can play between one line and all 25. Just use the arrows next to the Lines button to make your selections. Don't forget, your final bet per spin is your bet amount multiplied by your lines number.
Spin
To go to battle and fight for control of Middle Earth, click the Spin button. The reels will move pretty quickly and come to a stop. You'll want to pay attention to what happens because this 3D slots game is a feast for the eyes.
AutoPlay
Want to sit back and watch everything happen—kind of like watching that Rings movie? Just click AutoPlay and let the software do all the work for you. You'll get paid out automatically if you've landed on something rewarding.
Symbols & Characters
Elves
Elves come with great powers in this online slots game. Thanks to the SuperSpin feature, additional elves appear on the reels and act as substitutes, ultimately leading to larger wins than normal. And it gets better. You can choose to play the Elf during the Bonus Battle round. If he wins, you'll score victory points.
Orcs
The Orc symbol also leads to bigger rewards thanks to the SuperSpin feature. Instead of appearing multiple times on the reels, the Orc gets held on the first reel, so you're one step ahead with a symbol that you know is rewarding.
How to get to the Bonus Feature
Orc vs. Elf comes with seven different feature games in each path. That's a total of 14 feature games. They happen when you least expect it, and you can choose to play it or pass and wait for another one. You'll also get to play special bonus rounds when you've racked up 3 Victory Points. The fewer battles it takes you to earn Victory Points, the more rewarding the bonus round will be.
Playing the Bonus Round
The feature games play just like ordinary games, only they come with free spins, prize multipliers, and extra symbols that lead to more rewards. The bonus games shouldn't be confused with the Battle Bonus. You'll get to play this game when you see three Battle Bonus symbols on the reels. In the Battle Bonus, you'll get to back either the Orc or the Elf. If your pick wins, you'll earn a Victory Point, plus you'll get to play a special bonus game.
Game Rules
Remember, Middle Earth isn't exactly New York City. There are all sorts of strange creatures lurking about (actually, on second thought, it's kind of like NYC after all). Anyway, no matter which path you take, make sure you know these rules:
You need to hit 3 Battle Bonus symbols to play the Battle Bonus round
You're entitled to decline a Battle Bonus match unlimited times
A Battle Bonus defeat earns you 0 Victory Points
History of Orc vs. Elf
The Fellowship of the Ring. The Two Towers. The Return of the King. The Hobbit. You know the literature. You've seen some of the motion pictures. Now you can live out your Middle Earth fantasy in the ultimate 3D slots adventure thanks to our software partner, Realtime Gaming. Orcs and Elves are fierce rivals in Middle Earth, so it was a natural move to bring an entire battle sequence to this new slots adventure. To make the fantasy world of Middle Earth come to life, Realtime Gaming has created a 3D world thanks to advanced widescreen technology that makes the animations really pop out of the screen. Due to the success of the game and the popularity at Silver Oak Casino, we'll be working to bring more 3D games to market soon.
Glossary
SuperSpin For the first time in Silver Oak history, we're introducing a SuperSpin feature. It increases your chances of winning by either holding a symbol on one reel while the others spin or by adding additional symbols to the reels for more opportunity to hit the big one.
Ultimate Victory Becoming the Ultimate Victory champion means you'll get to play one of the best feature games available. To win, just collect 3 Victory Points by winning Battle Bonuses. It's that easy.
Battle Bonus When three Battle Bonus symbols show up on the reels, you'll get to watch the Elf and Orc battle it out. Pick the right winner and you'll earn a Victory Point.
OTHER GAMES YOU MIGHT LIKE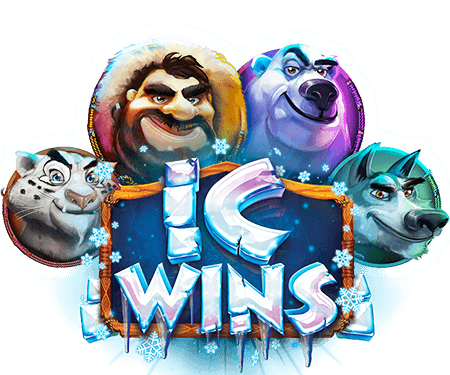 ic wins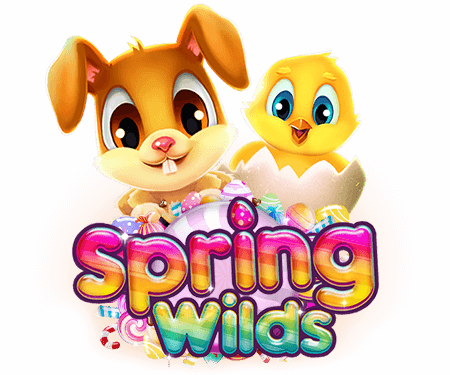 spring wilds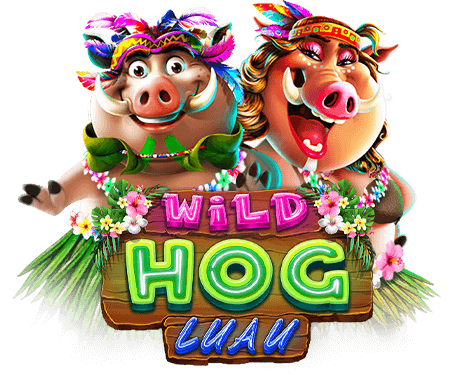 wild hog luau