300% match bonus

+ 50 free spins
Quick registration
in 45 seconds
Pirate Isle Guide
Sharpen your sword, screw on your hook hand, and don your biggest tricorne (that's a fancy word for pirate hat, FYI). Pirate Isle is sailing the high seas of Silver Oak Casino and you're invited to join the search for sunken treasure. Our fantastic 3D online slots game is packed with rewarding symbols, two feature games, the chance to pop a huge jackpot, and the opportunity to win up to 100 free spins, on the house.
Join a zany band of misfit pirates as they try to collect Treasure keys for lost richest on Ghost Island. The 25-payline even features an Extra Bet that could lead to even more rewards than you expected, so walk the plank and discover an ocean of winning opportunity.
How to Play
Pirate Isle is incredibly fun to play. And it's also easy to get started, to. You'll start by placing your bet per spin wager. You can do that by using the up and down arrows next to the Bet button. Keep in mind that there is no line number adjustments. This is a 25-payline game and because the lines are fixed, you have to play all five lines. You do, however, have an option to place an Extra Bet. Doing so activates the opportunity to play the Extra Bet feature game.
When you're happy with your bet, press the Spin button to get things rolling. When the reels stop, you'll win something, assuming you've hit the right combination of symbols. But some wins are worth more than others, and some could lead to bonus rounds. Find 3 or more Treasure Chests during a regular spin and you'll get to play the Treasure Chest feature game. Or hit 3 or more Galleons after placing an Extra Bet and you're in for the Extra Bet Broadside feature game. There are lots of winning opportunities in Pirate isle, so grab your bandana, practice your Pirate speak, and come play!
Controlling the Game
Spin
It's exactly what it sounds like. When you're ready to play, click the Spin button to set the reels in motion.
Autoplay
Getting tired of constantly hitting the Spin button? Turn on the Autoplay feature and the software will do everything for you. We mean everything. No need to bet. No need to press any buttons. You'll even get paid out for any wins automatically.
Extra Bet
If you want to up your chances of popping a big payout, the Extra Bet feature is a solid choice.
Help
Got questions about the symbols and payouts? Need help navigating the game? Just press the Help button for all you need to know.
Skeleton Key: This is the wild symbol in the game. It can sub in for all other symbols in the game, except for the scatter symbols. The benefit of this is that if you're short on one symbol, it can replace the missing symbol to help you notch a win.
Galleon: The first of two scatter symbols, Galleons have special powers. If you hit three of them, you'll get to play a bonus game (assuming you've locked in the Extra Bet).
Treasure Chest: The second of two scatter symbols, treasure chests are also added to line wins. But they don't have the same bonus powers as Galleons.
How to get to the Bonus Feature
To get to the Extra Bet Broadside game, you need to place an Extra Bet during a regular spin. If you land on three or more Galleons, you'll be catapulted into the Extra Bet Broadside feature game where you'll get to face off against all kinds of enemies in the ultimate quest for the jackpot.
There's also a Treasure Chest Feature game, which doesn't require an Extra Bet to get into. If you hit three or more Treasure Chests during a regular game, you'll get to play the Treasure Chest feature game.
How to play the Bonus Feature
The Treasure Chest feature game is easy to play. Simply choose five locations on the treasure map. You might uncover a Chest, Map, or Ghost. If you hit the Chest, you'll get a prize and en extra pick. Landing on the Treasure Map gets you a prize and a new round of five picks. And if you hit the Pirate Ghost, it's game over. However, you'll get 100 free spins before saying goodbye.
Game Rules
There aren't a ton of rules you need to concern yourself with while you play Pirate Isle. The game is fairly straightforward (plus, pirates aren't exactly famous for obeying rules, anyway). But there are still a few important things you should know about. First, there's a top award of 2,000x your bet per line. Second, while the Skeleton symbol can sub in for other game symbols, they absolutely can't sub in for scatter symbols. Finally, to win the Jackpot, you need to be in the Broadside feature, which is only accessible by placing the Extra Bet.
Pop The Jackpot
During the Extra Bet Broadside feature, you'll have the chance to move up the prize ladder every time you defeat an opponent. If you reach the top, you'll pop the Pirate's Treasure Jackpot, which keeps climbing as you play. If you fall off the ladder earlier, the jackpot won't be yours.
History of Pirate Isle
At Silver Oak Casino, we're fond of all things pirates. We even celebrate International Talk Like a Pirate Day around the office very September 19th (it's a real thing, look it up). So when our software partner, Realtime Gaming, approached us with the idea to create Pirate Isle, we were gung ho, to say the least. And we couldn't be more thrilled with the results. Pirate Isle capitalizes on all the lovable parts of pirates in folklore, eliminating all the stuff that makes it kind of scary. The result is a game that captures the essence of pirates while managing to be enchanting, all at the same time.
Glossary
Substitute: Symbols that can magically replace missing symbols to help you complete a winning combo.
Jackpot: A coveted prize that could be yours if you climb up the ladder in the Extra Bet Broadside feature.
Scatter: Symbols that lead to payouts, regardless of where they end up on the screen.
Feature/Bonus Game: These are games that are awarded because of hitting the right symbols on screen. When you enter a feature game, regular play stops and you get to play on the house's dime.
OTHER GAMES YOU MIGHT LIKE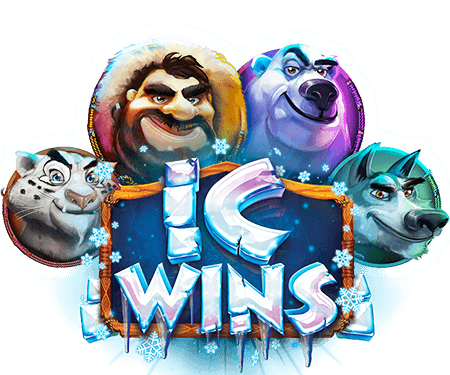 ic wins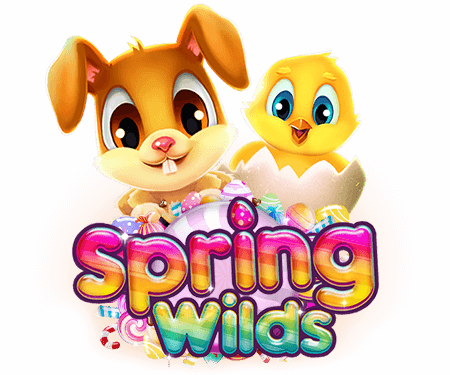 spring wilds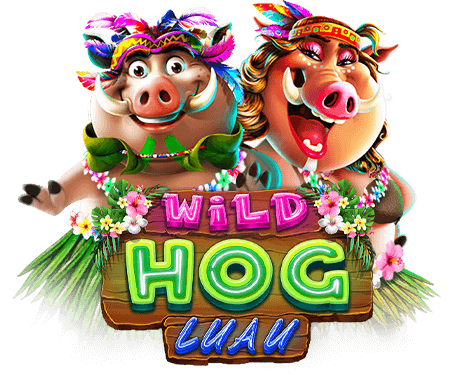 wild hog luau