300% match bonus

+ 50 free spins
Quick registration
in 45 seconds
About Polar Explorer
SilverOak Casino brings you the newest game release by Real Time Gaming: Polar Explorer! You will engage into an adventure in the Arctic where icy reels will spin your way towards fantastic jackpots and long hours of fun! The game includes very cool features and interactive images and design that will surely appeal to everyone looking for a game that truly stands out from any other online slot so far. Ready the "coolest" adventure ever found at SilverOak?
How to Play Polar Explorer
Polar Explorer has been designed to be attractive and new but still be as easy to use as all the online slots recently released, to make sure online slots lovers don't have issues playing it. To play Polar explorer, please choose how much money you want to bet per spin before hand, as well as how many paylines you want to include in your game. Unless you wish to experience the game on Autoplay (in which case you will need to customize the Autoplay feature) just click "Spin" and get ready to have a blast!
Game Controls
Polar Explorer is a 5 reel slot game and as such it does include basically the common game controls found on similar games available at Silver Oak Casino. These game controls have been designed to make the games so easy to use and fun to play, anyone can play them no matter what. Take a look at the controls you will find on this cool slot machine:
Bet
With this button you will be able to choose how much money you will be betting on each spin. You can customize this at anytime during your game.
Autoplay
The Autoplay button has been design to allow players to personalize their Autoplay choices before the start playing, choose your features wisely.
Spin
The spin button sets the magic off and you can start having fun, make sure you choose your bets and the paylines you want to play before hitting it.
Symbols & Characters
If you are already into playing slots you will know that symbols and characters are very important in these online games. Polar Explorer includes their really cool and fun symbols as part of the game as follows:
Ship
This is the scatter symbol of the game.
Features Trigger
These are really interesting: Royals (A through to 9) on reels 2, 3 and 4 may contain parts of a snowflake pattern during normal games, be on the lookout for these..
Explorer
This is the substitute symbol and it substitutes for all other symbols except scattered Ships.
Make sure you keep in mind that on Polar Explorer all symbols actually pay Left to Right, with the exception of scattered Ships, these will pay Any. This game really uses animated symbols to make the slot way more interactive and fun; you will enjoy these features for sure.
Getting to the Feature Guarantee
Polar Explorer online slot offers you one of people's favorite features on any video slot game: Feature Guarantee, which insures that a feature will be triggered after a given number of spins; however there are certain requirements which are require before triggering this feature: A compulsory bet of 5 times the current bet per line must be played for the Feature Guarantee to appear.
Additional Rules
There aren't really too many rules to be able to enjoy Loch Ness Loot online slot. The most important thing you need to keep in mind before playing is what would be the betting amount and how many lines you would like to play on each spin. Also remember that Lochie substitutes for all other symbols including scattered Treasures throughout the game. Last but not least and this could be a key rule is to remember that The Win-Win Bonus Feature is only active when 25 lines are being played, so make sure you are playing all 25 lines.
Playing the Hidden Treasure Feature
On Polar Explorer if a feature is not won randomly and the meter reaches zero, then the Feature Guarantee system will go ahead and trigger the Hidden Treasure Feature. This is played at 25 lines. Please be aware that the meter will reset to 125 paid games remaining after this Feature Guarantee is triggered. Last but not least, each Feature Guarantee meter is completely independent and decrements as bets are made per line level only.
Additional Rules
It is possible to attempt to trigger the Feature Guarantee at any time if the paid games remaining are less than 125. For this you need to press "Play" on the Instant Trigger Chance to enter the feature trigger screen. Once there you can either abort the attempt by hitting "Return to Game" or press "Play" to try to trigger a feature, if so an indicator will spin and stop on either a red or green slot, which indicate the trigger chance at the time and will be shuffled randomly across the wheel.
Polar Explorer Jackpots
The new game Polar Explorer includes a major jackpot of $1,000 USD; a minor jackpot of $250 USD. These jackpots cannot be grouped. On this game any player, playing any denomination, may be awarded either or both jackpots at the conclusion of any game, which makes it way more exciting. The minor and major jackpots are triggered totally at random and are in no way related to each other.
The Story Behind The Game
Polar Explorer online slot comes to life as part of the new generation of game releases by the monster of online gaming RTG. This year the new games have been way more interactive and carefully designed to comply with the high standards regular player have and to make sure their catalogue progresses and focuses on a life like experience that will appeal more to casino players of all ages.
With Polar Explorer, SilverOak's catalogue of games increases and varies from the regular casino games it has been offering in the past, moving one step ahead among other similar gaming sites. This 5 reel online slot comes as a new opportunity to change the world of online gaming and offer players more than they expect.
Glossary
Explorer: 5 free games, during which reels 4 and 5 are made up entirely of Explorer symbols. Any 3 scattered Ships that show up during these free games add 5 extra free games.
Discovery: 8 free games during which one or more reels will always have an Explorer symbol, any 3 or more scattered Ships that appear will add 8 extra free games.
Hidden Treasure: A snow cave with 5 Chests is revealed, you get to select chests and reveal t Bonus Symbols until a cave-in occurs, you can get a maximum of 3 Bonus Symbols and get 8 free games.
OTHER GAMES YOU MIGHT LIKE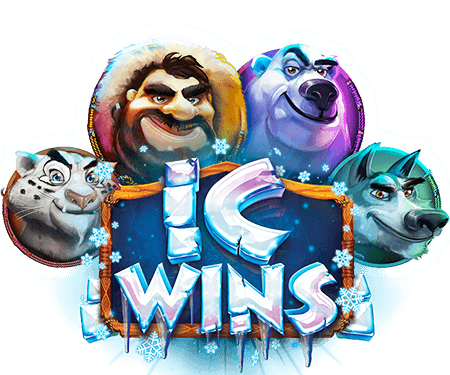 ic wins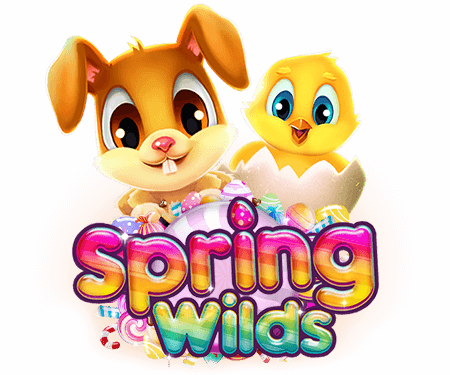 spring wilds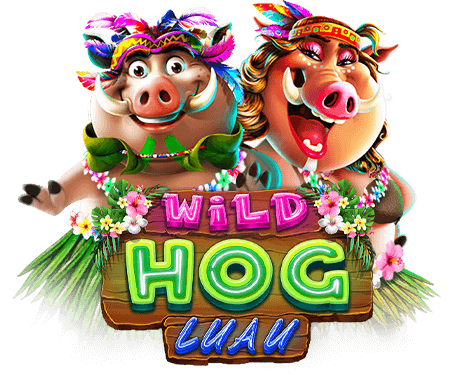 wild hog luau