300% match bonus

+ 50 free spins
Quick registration
in 45 seconds
Pulsar Guide
Realtime Gaming is pleased to unveil the latest stellar slot: Pulsar! A galaxy of wins awaits those ready to take to the skies and soar through the cosmos on an epic journey. Head to the center of the universe where the mighty Pulsar powers your play. Line up the planetary symbols to trigger cascading wins with up to 150 times your bet! Leave ordinary reels behind and navigate the solar honeycomb grid with 20 fixed paylines.
Pulsar features a 3×5 grid filled with planets, moons, and neutron stars. Unlike conventional slot games, Pulsar is powered by two distinct features which can combine into a supernova of explosive wins. In the Pulsar Cascading Wins Feature, winning symbols disappear after payouts and replaced with new symbols, which creates new winning combinations and cascading wins! When Neutron Stars appear, they explode to create new winning opportunities.
Pulsar is the all-new slot game ready to take you on an interstellar voyage to the center of the galaxy, where exploding stars equal huge wins! There are four different Neutron Stars in the game, each with a distinct 'blast' pattern. Each star appears in a countdown to the explosion, destroying all symbols in the blast pattern and replacing them with new symbols and new winning possibilities.
300% No Max Cashout plus 30 spins on Pulsar for $30 deposit, 3x redemptions! Simply use the code PULSAR300.
Get ready to fire all thrusters and soar through the cosmos at warp speed with Pulsar, the latest slot game available at Silver Oak Casino. Pulsar is a 3×5 grid slot game designed to catapult lucky players into the realm of supernovas and super-dense pulsars. They'll power the action and trigger two exciting features: The Pulsar Neutron Stars Feature and the Pulsar Cascading Wins Feature. Pulsar is the amazing new slot from Realtime Gaming. Play today and find your place among the stars!
How to Play
In order to play Pulsar, you'll first need to set up a Silver Oak Casino account. You can register one for free in just a few minutes. You'll then need a unique username and password as well as some basic personal information (such as first name, last name, and other minor details). The site is fully encrypted for your safety and security, so once you open an account, simply download Silver Oak Casino to your PC. If you're using a Mac, you can use the Instant Play option to access the game through your web browser. Are you on the move? Just go to Silver Oak Casino via your mobile device, smart phone or tablet, sign in and find the game Pulsar.

Load up the slot game and click Play to begin. From there you need to select your wager amount, but we recommend betting maximum coins. There are 5 reels in this slot and 20 fixed paylines. You earn cascading wins and prizes throughout. Once you have chosen your total bet, just hit Spin to power up the Pulsar.
There are no scatters or wilds in this game, just the potential for explosive and cascading wins on every spin. When matching stellar and planetary symbols are aligned on the grid, the cascading wins begin. When any of the four Neutron Stars appear, start the countdown to explosive wins!
All symbols pay left to right and the top reward in Pulsar is 150 times the total bet! If you get tired of spinning the reels manually, just click on the Autoplay feature, then sit back, relax, and watch the reels do the work for you. You can turn back to manual mode whenever you see fit.
Controlling the Game
Bet
Select the amount you wish to wager (increasing/decreasing) by using the button controls at the bottom of the screen.
Spin
Just hit the Spin button to start the game.
Autoplay
To keep the action going nonstop, set Autoplay to on. The game will do the spinning for you and will stop automatically. When you win and the bets are paid out, the game will spin again using your previous bet amount. This feature will keep going until you set Autoplay to off.
Help
For information on which symbols pay out best or for more details on the bonuses, click Help & Rules on the right at any point during regular play.
Symbols & Characters
Symbols: 4 types of Neutron Stars
Scatter Symbol: None
Wild/Substitute Symbol: None
Substitute Rules:
Cascading Wins Feature
Any winning symbols disappear after pays are awarded and are then replaced with new symbols. New winning combinations are then possible. Cascading of symbols continues after each win until no further winning combinations occur.
Neutron Stars Feature
Neutron Stars can appear randomly in any spin and will remain on screen until they explode.
There are four different Neutron Stars in the game, each with a distinct 'blast' pattern.
Each time a Neutron Star first appears, it is randomly assigned a number from 3 to 1.
When a Neutron Star countdown reaches zero, it will explode, destroying all symbols within its blast pattern and replacing all destroyed symbols with the same randomly selected regular symbol
Game Rules

The rules of Pulsar are easy to follow. The 3×5 honeycomb grid holds 20 fixed paylines. Set your bet size and spin. After a winning combination pays out, the symbols are removed and replaced with new symbols, with the possibility of Cascading Wins. When 1 of 4 Neutron Stars appears, the countdown begins on some stellar explosions!
The top award is 150 x the total bet!
History of Pulsar
Billions of years ago in the celestial realm, ancient stars reached the end of their lives and went supernova. The giant explosion of the star created a super dense star known as a neutron star. Neutron stars are so dense that a teaspoon full of neutron star matter would weigh billions of tons. The intense magnetic field caused some of the neutron stars to rotate extremely fast and give off pulsing radio waves and light – and pulsars were born.
Now the Pulsar powers the honeycomb grid of the slot game Pulsar, shooting bursts of raw energy into Neutron Stars. When the right combination of Neutron Stars appears on the grid, get ready for another huge explosion – of cash! Every stellar explosion in the new Pulsar slot game signals a new beginning and a cascade of wins for lucky players – if your stars are aligned.
Play the new Pulsar slot game at Silver Oak Casino!
Symbols & Characters
Scatter Symbol: None
Wild/Substitute Symbol: none
Substitute Rules: N/A
Cascading Wins Feature
Powers a cascading chain reaction of new wins when old winning symbols are replaced by random new symbols.
Neutron Stars Feature
4 types of Neutron Stars randomly appear and explode to create matches and cascading wins.
Top award: 150 x the total bet
OTHER GAMES YOU MIGHT LIKE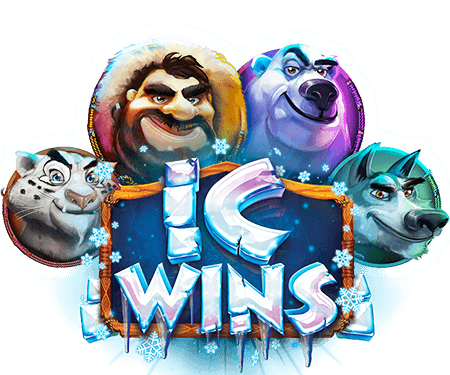 ic wins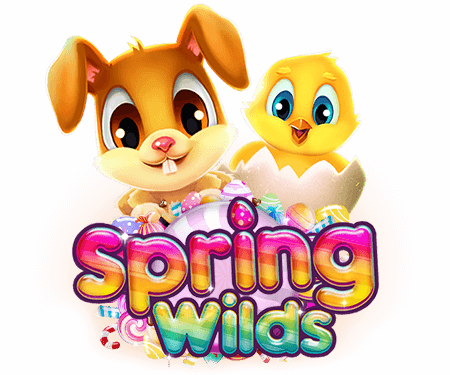 spring wilds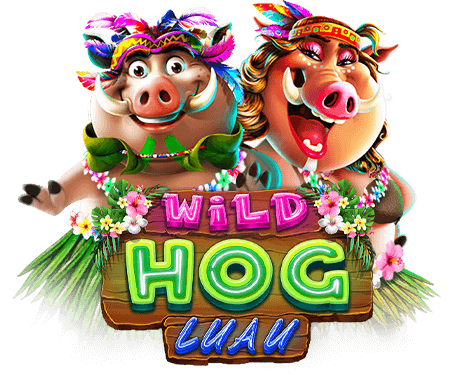 wild hog luau