300% match bonus

+ 50 free spins
Quick registration
in 45 seconds
Santastic! Guide
Get ready to throw up a Christmas tree and leave it standing all year round. We're getting you in the Christmas spirit with Santastic, a rewarding online slots game that stuff your stockings with way more than you'd expect.
With 3 reels and 5 paylines, Santastic is ridiculously easy to play. And it's amazingly rewarding, too. The game features a top award of 2,500x your bet per line, plus special Double and Triple symbols that lead to extra prize multipliers. In fact, you can score as many as 6 of them. There's also a special Festive Feast feature game that awards extra prizes when you least expect it.
Ready to celebrate the holidays? Download the free Silver Oak Casino software now and create an account. There's absolutely no charge to do so, and you'll get to play Santastic for free without risking one red cent, so play now!
Quick Links
Symbols |
Special Features |
Game Rules |
Game Story |
Glossary
How to Play Santastic!
When you play Santastic, you'll feel like a kid on Christmas day. Only playing this online slots game is way easier than ripping through a bunch of presents. Here's how to get started:
Choose your bet per line amount. Anywhere from $0.01 to $5 will do.
Select the number of lines you want to play. Feel free to select between one and 5.
Click the Spin button to set the reels in motion
That's all there is to it. You can literally sit back in your sleigh, eat some milk and cookies, and relax. The three reels will start spinning and quickly come to a complete stop. Now the fun begins. If you've managed to line up a few of the right symbols, you'll get paid out. Don't forget, you need to line up symbols on a payline, and you need to play that payline. For example, if you line up symbols but you opted not to play all five paylines, you could risk missing out on a win.
f you've successfully hit some symbols, don't worry about clicking on them to tell the system that you've won. Santastic is set up to automatically detect matching symbols and reward you if you've got a winning combo!
Game Controls
Bet
Santastic lets you come to the Christmas party no matter what kind of bankroll you're rocking. You can wager anywhere from $0.01 to $5 per line. Just click the up and down arrows to adjust your bet in either direction.
Lines
Feel free to play anywhere from one line to all five. You can use the up and down arrows next to the Lines button to select the number of lines you want to play. Don't forget, your final bet will be your bet per line multiplied by the number of lines you want to play.
Spin
To get the reels moving, just click the Spin button. You'll hear the jingle bell music and reindeer sounds (do reindeer even make sounds?) while the reels spin. They'll come to a stop automatically and you'll get paid out based on which symbols you've hit.
AutoPlay
Want to send the sleigh through the air at warp speed? Tell Santa to hold on tight and click the AutoPlay button. The software will do the spinning for you, and then pay you out—all automatically.
Symbols & Characters
Double Symbol
When you land on a symbol marked Double, you're in good shape. That's because the Double symbol can sub in for all other symbols in the game. And when it does, there's good reason to wish yourself a Merry Christmas. That's because you'll score double prizes.
Triple Symbol
This symbol works exactly the same as the Double symbol, with one exception. Instead of 2x the prizes, you'll score 3x the prizes. And it gets better. If you manage to hit both the Double and Triple symbol together, your prize multiplier jumps to 6x.
Getting to the Bonus Feature
How to get to the Bonus Feature
Santastic has a great bonus round that's more rewarding than your own personal set of elves. When you hit any 3-of-a-kind victory, with the exception of the Progressive Jackpot, you'll be catapulted to the Christmas dinner table for a Festive Feast.
How to play the Bonus Feature
Playing the Festive Feast bonus game is easy. Just watch the bonus meter to discover which special prize you've won. You can win 2,500x your bet per line, up to three free jackpot spins, or as many as 25 free games. There's also a chance that you could win nothing at all, but you'll only land that virtual lump of coal if you're on the naughty list this year.
Game Rules
Don't touch Santa's sleigh without permission. Always say thank you to an elf, even if they did something wrong. And never replace milk and cookies with water and fruit. Those are the main Christmas rules. Here are the Santastic ones:
Santastic features a top payout of 2,500x your bet per line
Double and Triple symbols can be combined for 6x prize multipliers
A Progressive Jackpot win doesn't qualify for getting into the feature game
Random Progressive Jackpot
Popping the Jackpot
Santastic might be a 3-reel game with a simple bonus round, but that doesn't mean you can't hit the jackpot. The 5-payline online slots game features a great jackpot that can pop randomly when you least expect it, kind of like a Christmas surprise from the big guy in red.
History of Santastic!
We're not going to go out of our way to tell you the history of Santa Claus, partly because it's just too long of a story and partly because we don't actually know how he came to live in the North Pole (Hawaii seems like a much better call). What we do know, however, is that everyone at Silver Oak Casino loves Christmas. And we know that our online casino software partner, Realtime Gaming, does too. After all, there are several Santa-themed games in our collection already. But we wanted to add a new game to the mix that capitalizes on the simplicity of 3-reel classics but offers the excitement of casino games with bonus rounds. Santastic delivers in a big way.
Glossary
Festive Feast – This is the bonus round in Santastic. You'll automatically enter the bonus round with any 3-of-a-kind win. And you don't have to do much in the bonus round. Just watch the progress bar for your prize!
AutoPlay – Prefer to sit back and relax on Christmas morning? Enjoy a cup of coffee while we do the work opening the presents. With AutoPlay on, you don't have to lift a finger. We'll spin for you using your last locked in bet and line selections.
Help – Got questions about how Santastic works? Wondering what the payout schedule looks like? Hit the Help button for more info.
OTHER GAMES YOU MIGHT LIKE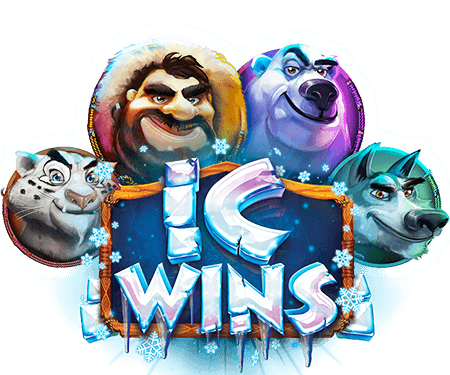 ic wins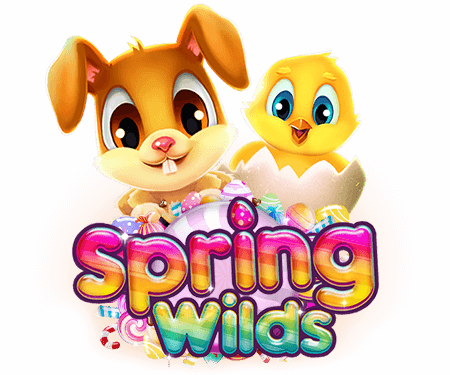 spring wilds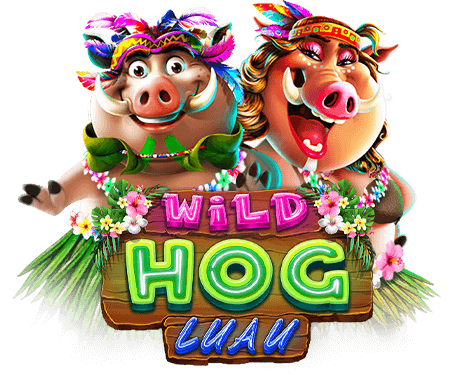 wild hog luau