300% match bonus

+ 50 free spins
Quick registration
in 45 seconds
Sevens Wild Poker Guide
The "Lucky 7" dice roll is usually made of 3 + 4 or 5 and 2. The images of Lady Luck always show her wearing dice for earrings and they always show a 7. These "Lucky 7" images all derive from the dice game of Craps, where rolling a 7 wins. Since the dice that roll a 7 are a symbol of gambler's luck, Sevens Wild Video Poker is a casino game based on five-card draw poker that features all 7s as the wild card, adding more ways to win this intriguing and fast-paced game.
How to Play Sevens Wild Poker
The object of the game is to create the best possible poker hand out of the cards you are dealt in the first draw. Click to hold any cards, and click Deal to discard the rest and replace them with new cards. This becomes your final hand for the round.
You win when you build any of the following hands:
Royal Flush
Four Sevens
Wild Royal with Sevens
Five-of-a-Kind
Straight Flush
Four-of-a-Kind
Full House
Flush
Straight
Three-of-a-Kind
The pay table will show you what hands won and the number of each hand that you won.
Wild Cards in Sevens Wild Poker
All Sevens are wild cards and can be used to make up any poker hand listed on the pay table, that features a few that couldn't be achieved without wild cards. Extraordinary payouts are available for Five-of-a-Kind hands, Wild Royals and hands of Four 7's are up for grabs.
The Sevens Wild Bonus Round
Sevens Wild poker features a Double-or-Nothing bonus round, Silver Oak Casino's way of doubling your prize money when you win a hand. You are shown the Dealer's card and you select any of the remaining four face-down cards. Click Deal and your card is revealed. If it ranks higher, you've just doubled your winnings. Feel really lucky? You can keep doubling your money after each time you win the bonus round.
Playing Multi-Hand Sevens Wild Poker
At Silver Oak Casino, you can choose to play 10 hands, 52 hands, or 100 hands at a time. Playing multiple hands of Sevens Wild Poker provide you with multiple ways to win at the same time. After you finish each multi-hand round, all winning hands are highlighted.
Sevens Wild Poker Tips
At Silver Oak Casino, all standard Poker hands apply, plus a few other wild card-based combinations. If you are dealt a flexible starting hand, with at least three usable cards like 7-8-9-10- 3, hold everything but the three. The potential of building a Straight is higher, from both the low and the high end. Think strategically of all the multiple combinations your hand could win if the proper cards are drawn during the final deal. This is especially important when playing multiple hands at a time.
Bet with the maximum amount of coins to maximize your payouts. The opportunities are even hotter when Max Betting on multiple hands.
Sevens Wild Poker Glossary
You will be much more successful winning at Sevens Wild Poker when you understand all the terms used during play:
Below are common terms that you will come across while playing Sevens Wild Poker.
Bet: The amount of credits you wager during a round.
Bet Max: Option that bets the largest number of credits allowed per round.
Discard: A formerly dealt card that is now out of play.
Five-of-a-Kind: Four cards of one rank plus a wild card, such as 5-5-5-5-7. It scores higher than a Straight Flush but lower than a Wild Royal with Sevens.
Flush: Five cards in the same suit, but not in a sequence such as K-6-5-4-9 of Clubs. It ranks higher than a Straight but lower than a Full House.
Four Sevens: A Four-of-a-Kind made up of all four "7" Wild Cards with any other card, such as 7-7-7-7-2. It ranks above a Wild Royal and below a Royal Flush.
Four-of-a-Kind: A Four-of-a-Kind has four cards of one rank, and an unmatched card of a different rank, such as 9-9-9-9-4. It scores higher than a Full House but lower than a Straight Flush.
Full House: Three matching cards of one rank, plus two matching cards of another rank, such as 8-8-8-5-5. It scores below a Four-of-a-Kind and above a Flush.
Hand: The five cards that you are currently playing.
Hold: Option used to keep cards in your hand. Clicking Draw will cause the Dealer to replace all cards not marked "Hold" resulting in your final hand.
Royal Flush: A natural Ace-high Straight Flush (A-K-Q-J-10). It is the highest ranking hand in Sevens Wild Poker.
Straight: Five cards in sequence, but not all in the same suit, like 6-5-4-3-2. In Sevens Wild Poker, the Ace can not be played as both the high and low card at the same time. For example, 3-2-A-K-Q would not be considered a Straight. It scores higher than a Three-of-a-Kind but lower than a Flush.
Straight Flush: Five cards in order and in the same suit, such as K-Q-J-10-9 of Hearts.
Three-of-a-Kind: Three cards of the same rank, plus two unmatched cards that have no value, for example, 9-9-9-5-K. It is the lowest scored hand in Sevens Wild Poker.
Wild Royals with 7's: An Ace-high Straight Flush (A-7-Q-J-7) that uses one or more Sevens as wild cards. It ranks higher than a Five-of-a-Kind and lower than Four Sevens.
History of Sevens Wild Poker
The symbolism of "Lucky 7" is featured in many cultures across the world. Featured in the sciences, religions, literature and myth, seven is considered a significant number because so many aspects of the natural world and our beliefs are based on units of seven. In gambling circles, some veterans will wear #7 as a charm or amulet to give themselves good luck at the casino. In Craps, rolling a seven nearly always wins. Since the dice that roll a 7 are a symbol of gambler's luck, you'll find imagery relating to dice rolls of 4 and 3, 5 and 2 and sometimes, 6 and 1. Lady Luck is always shown wearing a pair of dice as earrings, always totaling seven.
OTHER GAMES YOU MIGHT LIKE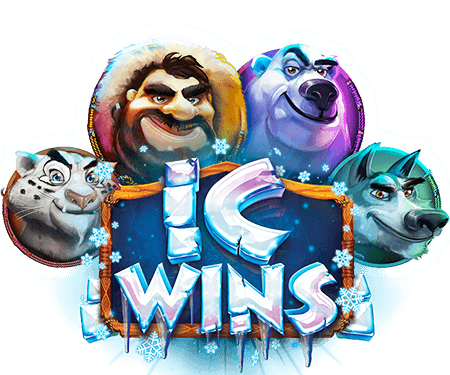 ic wins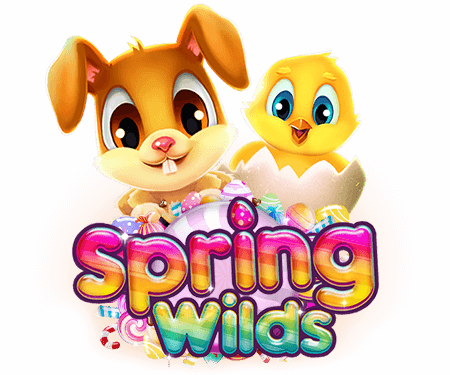 spring wilds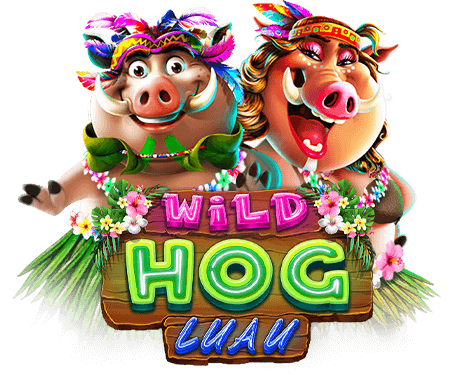 wild hog luau