300% match bonus

+ 50 free spins
Quick registration
in 45 seconds
Small Fortune Guide
Who says it has to be warm outside to enjoy a picnic? No matter what the weather is like, it's hot inside at Silver Oak when you play Small Fortune, an online slots game that awards you the perfect feast for a summer's day.
Featuring 5-reels and 25 paylines, a top award of 7,500x your bet, plus two big jackpots, you'll want to bring a giant picnic basket to this one. There are so many chances to win big playing Small Fortune.
And make sure you keep your eyes open for the ants. No, not to step on them. They're your ticket to winning dozens of free games on the house, so be nice!
Quick Links
Symbols |
Special Features |
Game Rules |
Game Story |
Glossary
How to Play Small Fortune
You've probably been on a picnic before, but we guarantee you've never been on one this rewarding. While there are tons of ways to win, the game is really easy to play:
Choose how much you'd like to bet.
Select the number of lines you want to play—anywhere between 1 and 25.
Hit the Spin button.
That's it. The reels will start spinning and come to a stop, one by one, just a few seconds later. You'll get paid out based on which symbols you've managed to land on. Remember, some symbols pay out more than others. To find out the value of each symbol combination, just click the Help button at any time while in the game.
You don't have to worry about clicking on any matching symbols once they've come to a stop. Small Fortune is designed to automatically find matching symbols for you.
Game Controls
Bet
Use the up and down arrows to decrease or increase your bet per line in Small Fortune. You can drop down to as low $0.01 per line or jump all the way up to $5. Remember, your wager isn't your final bet. It's your bet per line. Your final bet is determined by the number of lines you want to play.
Lines
Use the arrows, similar to the Bet button, to increase or decrease the number of lines you'd like to play. Remember, you can bet as few as one line and as many as all 25 lines. Your final bet is the number of lines you selected multiplied by your bet per line.
Spin
When you're happy with everything, just hit the Spin button to set the reels in motion. The software will do the spinning for you. You can sit back and enjoy the picnic.
AutoPlay
Ants might move slow, but you can speed everything up by hitting the AutoPlay button. Instead of hitting Spin each time manually, the software will do the spinning for you—automatically—and pay out your bets each time you win.
Symbols & Characters
Scatter Symbol
Pay attention to the Girl symbol. She's the scatter symbol in Small Fortune, and if you land on one, your potential for increase winnings grows because scatter wins get added to line wins and are then multiplied by your total bet.
Substitute Symbol
Keep your eyes open for the Ant symbol. It's your ticket to winning big at Small Fortune. The Ant symbol can substitute for all other symbols in the game, with the exception of the scatter symbol.
Getting to the Bonus Feature
How to get to the Bonus Feature
The Ant symbol doesn't just sub in for almost every other symbol in the game. It's also your ticket to playing free games. Just land on an Ant in reels 1 and 5, plus a picnic basket anywhere else, and you'll get to play five free games for every picnic basket you hit.
How to play the Bonus Feature
The bonus round works the same way all the other games you've played leading up to it. The difference? You don't have to spend one single credit to play—and the prizes you win are very real. In fact, they're bigger than during regular play. That's because all bonus game prizes are multiplied by the number of Ants you hit leading into the bonus round. What's more, you can win additional free games during the bonus round.
Game Rules
Picnics are generally carefree, but there are a few rules you should pay attention to if you want to send the ants marching in your direction with big prizes on their backs:
Small Fortune comes with two random jackpots, however they cannot be grouped.
You'll find a top award of 7,500x your bet per line.
The Ant symbol can't substitute for the Girl symbol.
Random Progressive Jackpot
Two Jackpots – Major and Minor
What's better than opening a big picnic basket and finding it stuffed with all your favorite foods? How about finding a bunch of stuff that you didn't pack, like free money? You'll find it in Small Fortune. It features a major jackpot that resets at $1,000 and a minor one that resets at $250. Each one can pop randomly so get ready to be surprised.
History of Small Fortune
We have a lot of high-action games at Silver Oak Casino, but we know that sometimes people just want to sit back, relax, and enjoy a day at the park. That's why we turned to our partner, Realtime Gaming, to develop a really great game that was slower-paced but just as rewarding. While the game isn't necessarily high-adrenaline, you'll find the same technology and number of reels and paylines as many of our most popular games. And don't worry about not being a fan of bugs. The ants in Small Fortune are fun and loveable.
Glossary
Free Games Small Fortune includes a bunch of free games—and they're easy to win. Just land on an Ant symbol in reels 1 and 5, and if you hit a picnic basket in any other reel, you'll score 5 free games for each picnic basket that appears.
Help – There are two progressive jackpots in Small Fortun de, including a small jackpot that resets at $250 and a bigger one with a $1,000 reset amount. They pop randomly at the end of a game, so keep your eyes open for loud bells and blaring lights.
AutoPlay – Want to keep the picnic going? Just turn on AutoPlay. We'll take care of doing the spinning for you after each time you've been paid out.
OTHER GAMES YOU MIGHT LIKE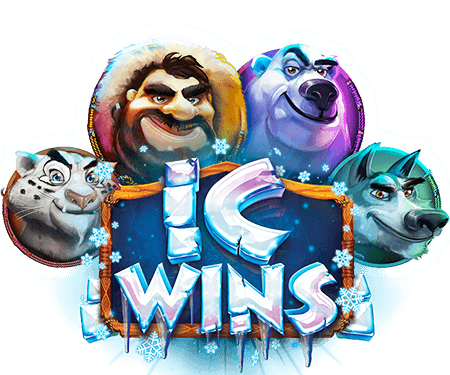 ic wins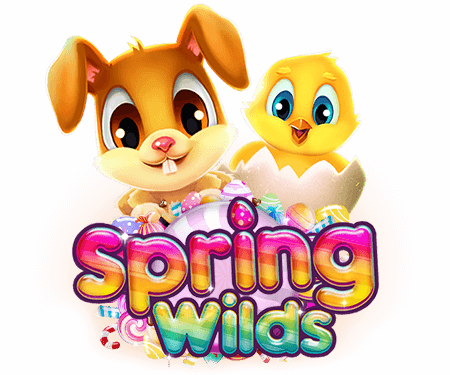 spring wilds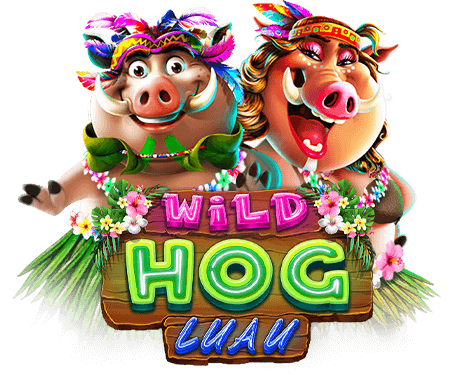 wild hog luau