300% match bonus

+ 50 free spins
Quick registration
in 45 seconds
Super 6 Guide
The masters at Real Time Gaming have done it again! Super 6 is the latest in a long line of incredibly exciting virtual slots that will take your online gaming experience to brand new heights. This game features six reels of glittering action, and its 'All Ways Pays' structure ensures that you'll have plenty of chances to win (729, to be precise) with each and every spin. As if that wasn't enough, Super 6 also offers some exciting features that can be triggered through the collection of four or more Super 6 scatter symbols. Depending on the positioning of those scatters, you may even be eligible for huge bonuses, such as Mega Grouped Wilds, five times the prizes or additional wild symbols! Take a spin, and find out why everyone's favorite number is now six.
How to Play
Time after time, players come to us looking for tips and tricks for playing the latest and greatest games. The truth is, however, that our slots are so well-designed and intuitive that learning the rules beforehand is hardly even necessary. When you're ready to play Super 6, start by loading the game. Depending strictly on your personal preference, you may choose to go for the convenient instant play version or the downloadable software version. Both versions of the game have their own pros and cons, but both include all of the action-packed fun and features that make Super 6 a great slot. After loading the game, all you'll need to do is choose your wager and click spin. It's worth noting that, since Super 6 is an 'All Ways Pays' game, you won't need to worry about selecting a number of paylines. When you're happy with your wager, click spin to get the fun underway. From there, you'll just need a little luck to walk away a winner. Remember to keep an eye out for those Super 6 Scatter Symbols, as they're your key to unlocking the lucrative free games features in Super 6. Collect four or more, and enjoy some free play!
Controlling the Game
Right about now, you're wondering how to control Super 6. How'd we know? Because you're looking at a section called game controls. Well, there's good news and there's great news. The good news is that controlling this slot is just about as simple as it gets. Use the intuitive arrow controls to select your wager, then click the spin button to get the game underway. The great news is that selecting a bet is easier than ever before. Because this game is 'All Ways Pays', you won't need to worry with trivial things such as paylines. On each spin, you'll have a chance at cashing in on 729 possible combinations, which is seriously good news when you consider the odds. If you're lucky enough to land four or more scatter symbols on a spin, you'll be treated to free spins. Don't worry, controlling those is just as simple as every other spin.
There are a couple of important symbols to watch for during play. The first is the Coin wild symbol. Coins substitute for all symbols except for scatters, and they double the prize when appearing in a winning combination. The second important symbol is the Super 6 Scatter Symbol. Collect four of these bad boys to win eight free games with doubled prizes. If you're able to collect six scatters in a single spin, you'll net 25 free games with doubled prizes. With these bonuses and a lot more, this is one of the most rewarding games you'll find on the web.
How to get to the Bonus Feature
Triggering the free games feature in Super 6 is an arduous journey! Just kidding; it's really simple. Collect four or more of the scattered Super 6 symbols, and you'll be rewarded with free games. Depending on the placement of the scatters, you may activate one of the game's bigger bonuses.
How to play the Bonus Feature
Playing a free games feature doesn't require any more knowledge than playing the slot in a normal game. As a matter of fact, it requires much less knowledge. Free games are played at the wager of the triggering spin, so the only thing you'll have to think about is how much free cash you're racking up along the way. When it comes down to it, playing Super 6 couldn't be much simpler. Input a wager with the arrow controls, then click spin. The reels and the random number generator will handle to rest. With a little luck, your diligence will be rewarded.
Game Rules
Rules are overrated. That's why Super 6 keeps them to a minimum in order to maximize the good times. The only rules you need to know are that All Ways Pays, wild coin symbols substitute for everything except scatters and double the prizes, and collecting four or more scatters will trigger free games and, on occasion, multiplied winnings. The reason we play slots is to take a break from the hustle and bustle and enjoy a bit of relaxation. If there are too many rules to consider, this benefit is eliminated. Spin the reels, and fortune may just smile upon you.
Two Jackpots – Major and Minor
Super 6 doesn't feature a jackpot. As a result, you can't win one. On the up side, there are ample opportunities to claim free games in this beautiful slot, and those can be just as exciting in some cases. Just keep an eye out for those rewarding Super 6 Scatter symbols.
History of Super 6
Super 6 doesn't have much history. It's a new game from the development professionals at Real Time Gaming. If you really think about it, it comes from an extremely long lineage of slots with features and bonuses that paved the way for today's most exciting games. If six reels packed with glittering symbols and payouts in every direction is your kind of game, then load up Super 6 and take it for a spin. Whatever number you favored up until this point, you can now let it go. After a few hours with this slot, we're pretty sure six will be your lucky number.
Glossary
Coin Symbol – This symbol serves as the wild in Super 6. Seeing it is always good news, because in addition to completing any near-miss combinations you may have, it also doubles the prizes on those wins.

Super 6 Symbol – This is the scatter symbol in Super 6 and your ticket to all of the free games and amazing prizes this slot has to offer. Collect four or more to trigger free games. Depending on where they're positioned, you may be in line for one of the game's even bigger bonuses, such as Mega Grouped Wilds, five times the prizes or additional wilds.
OTHER GAMES YOU MIGHT LIKE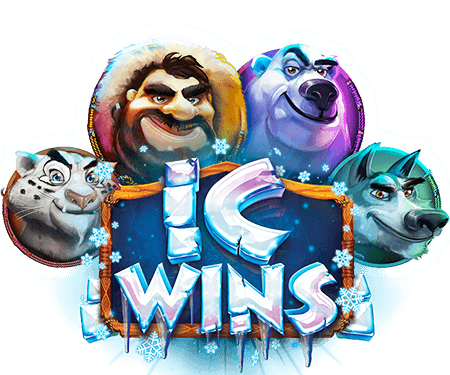 ic wins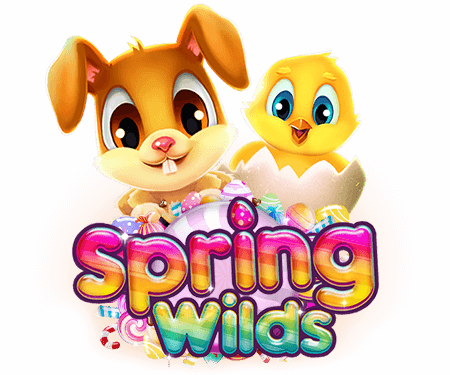 spring wilds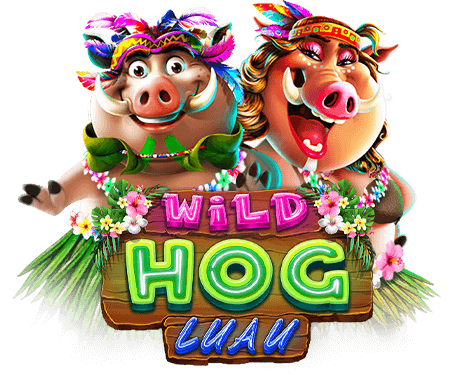 wild hog luau