300% match bonus

+ 50 free spins
Quick registration
in 45 seconds
The Elf Wars Guide
The latest slot to hit the web is a winter wonderland full of excitement. Elf Wars is a North Pole themed progressive jackpot slot with tons of features.
Elf Wars has a total of 5 reels and 50 pay lines for maximum pay outs. You will also find four bonus rounds that can multiply your winnings and award free spins. The progressive jackpot feature starts growing at $2,500 and doesn't stop until some lucky player hits.
Start playing Elf Wars now and win some extra cash to spend on those holiday gifts!
Quick Links
Symbols | Special Features | Game Rules | Game Story | Glossary
How to Play The Elf Wars
To begin playing, simply select the amount you wish to wager first. After you have your bets selected, choose how many pay lines you wish to play. You can play as little as one or up to 50. Once you've made these selections, hit the spin button and away you go.
Game Controls
Bet Function
To select the amount to wager, use the bet arrows to increase or decrease until you reach the desired amount.
Pay lines
To choose how many lines you wish to play, use the pay lines arrows to increase or decrease the amount of lines to play.
Spin
to activate the game and begin playing, click on the spin button.
Autoplay
For ease of use, select the auto play feature. This allows you to set a pre-determined amount of spins. Select how many lines, how much to wager and for how many spins. Once complete, the auto play does all the work.
Symbols & Characters
Good Elves
The Good elves act as the scatter symbols. Two or more of these appearing left to right will trigger the re-spin feature. During free spins you can win payout multipliers up o 100x the initial wager.
Bad Elves
The Bad Elves act the same as the Good Elves. Two or more trigger the re-spin feature as well. Pay out multipliers are also up for grabs during Bad Elves re-spins.
Santa
Santa is a wild symbol and replaces all other symbols except the Elves.
Rudolph
Rudolph is also a wild symbol and replaces all other symbols except the Elves.
How to Activate the Special Features
After any re-spin round, a bonus round can be triggered by hitting 3 or more Elves. Hit 3 or more Good Elves after a Good Elf re-spin and trigger the Santa Strikes Back Feature or Jackpot Spins. Hit 3 or more Bad Elves after a Bad Elf re-spin and activate the Rudolph Rampage or Rudolph's Revenge bonus round.
You can also activate bonus rounds with the Feature Guarantee. This ensures a bonus round will hit regardless if you hit the specific symbols. All players are guaranteed to hit a bonus round after 150 spins if none have been hit.
How to Play the Special Features
Playing these bonus rounds is just as easy as playing the game. Click the spin buttons and let the game do all the work.
Game Rules
All pay outs go from left to right on the reels. All feature Guarantees are reset to 150 spins if any of the bonus rounds are triggered by hitting 3 or more Elves. A compulsory bet of 10x per line must be played to trigger the Feature Guarantee.
Random Progressive Jackpot
The jackpot stars rolling at $2,500 and continuously grows. It is won at random and can only be won during the bonus rounds.
Game History
Elf Wars is a sequel to the very popular Return of Rudolph progressive video slot. It was designed by gaming software giants, Real Time Gaming.
The theme is set in the world of Santa's workshop at the North Pole. All that we have to come know and love about Ole Saint Nick comes to life in Elf Wars. From the Good and Bad Elves, to the loveable Rudolph the Red Nosed Reindeer, it's all inside.
Let Rudolph's shiny red nose guide your way to the new Elf Wars video slot and start winning now!
Glossary
Progressive Jackpot: A prize pool of money that grows by the second. Is awarded at random and resets once won.
Pay lines: The amount of lines that can make winning combinations.
Feature Guarantee: A feature put in place to make sure every player reaches the bonus rounds.
Bonus Rounds: A series of special features that awards free spins bonus multipliers and more.
Auto Play: allows users to pre-set the amount of spins and money wagered on each spin. This makes it easier than ever to play slots without even clicking a button.
OTHER GAMES YOU MIGHT LIKE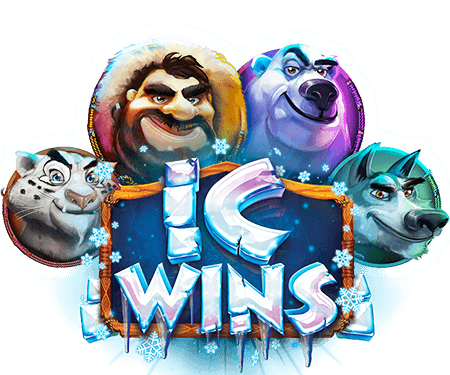 ic wins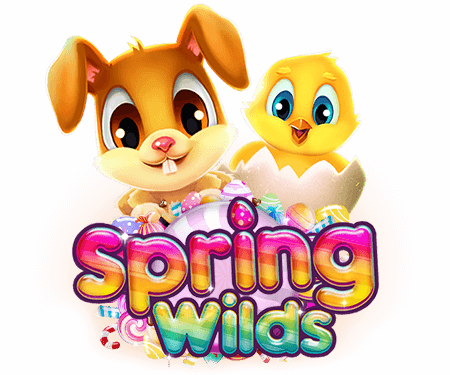 spring wilds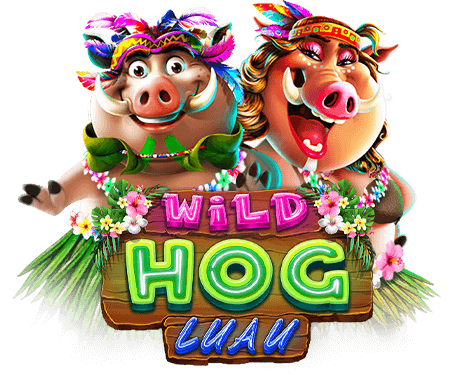 wild hog luau