300% match bonus

+ 50 free spins
Quick registration
in 45 seconds
The Naughty List Guide
Did you receive a lump of coal for Christmas last year? Did the big guy in red not even bother sliding down your chimney? Do mall Santas have your poster up by the camera, alerting the photographer not to let you say hello? Then have we got a game for you.
You're going to love The Naughty List, a 50-payline online slots game that celebrates boys and girls who don't like playing by the rules. This one has everything. A major jackpot. A minor jackpot. A top award of 3,000x your bet per line. A Pick Feature game. A free games bonus. And so many rewarding symbols to make this feel like the best Christmas ever, no matter what time of year it might be.
How to Play
Ready to get naughty? Start off by getting to know your way around the sleigh. This is no ordinary toboggan. There are buttons, flashing lights, and crazy reels. But you don't have to worry about most of it. Just pay attention to the Bet and Lines buttons. They control how much you want to bet on per line and how many lines you'd like to play per spin. You can bet $0.01, $5, or anywhere in between. And you can play one line, all 50, or somewhere in the middle. Remember, you're betting per line, not per spin. Your final bet is your bet per line multiplied by the number of lines in play.
When you're happy with your bet, click the Spin button to tell the reels to start moving. But you better hold on tight. The sleigh can do zero to 60 in about 0.01 second flat. And watch out for whiplash. The reels will come to a complete stop pretty quickly, paying you out for your winning should any symbols match up.
Controlling the Game
Paylines
– In The Naughty List, you're in control of the number of lines you'd like to play. This online slots game has 50 paylines, and you can play anywhere between one and all 50 paylines. It's totally your call, but just remember that if you don't play a payline and a win shows up, you won't get paid.
Bet
– Feeling naughty? Then bet the max. Or if not, bet the minimum. It's entirely up to you. In The Naughty List, you can bet between $0.01 and $5 per line. Just use the up and down arrows to make your selections. It's that easy.
Spin
– When you're happy with your selections, click the Spin button. That'll tell the Naughty & Nice girls to do their thing, spin the reels, and (hopefully) pay you out big time for your win.
AutoPlay
– Who wants to work on Christmas? Not us. And we're guessing not you. That's why we included a special AutoPlay feature. When activated, it tells Santa to spin for you, pay you out, place your bet again using your last bet and line selections, and spin for you all over again. You can deactivate AutoPlay at any time by clicking the button again.
The Naughty & Nice Girls: They're back for lots of action in The Naughty List. Stick with them to find your way to the best Christmas presents as the girls spread all kind of Christmas cheer.
Santa: You can't have a Christmas adventure without the big guy in red. So Santa is ready to make your holiday amazing. He acts as the substitute symbol in this game, which means he can replace any other symbol in the game, with the exception of the Naughty List symbol. When he shows up, he'll complete a winning combo for you so you can have the best Christmas ever.
How to get to the Bonus Feature
Getting to the Naughty List Pick Feature is really easy. Just land on three Naughty List symbols and you'll automatically send your sleigh into overdrive, right into the bonus round. Don't be surprised if you get paid out big first. Landing on multiple matching symbols could yield huge payouts, even before you enter the feature game.
How to play the Bonus Feature
What's better than feeling like a kid on Christmas morning? How about feeling like an elf who managed to keep all the best gifts off the sleigh? Don't worry. We won't tell the big guy. But you better open all the gifts before he figures out what's up. There are 20 presents to unwrap. Do it quickly to reveal your prize. You'll see a prize multiplier or a bonus value. Don't worry. The game will keep track of it all for you. It ends as soon as you've opened all 20 gifts or when you've hit two Naughty Notes. At that point, you'll get to play the Santastic free games round where 5 free spins are yours.
Game Rules
We know you love being naughty, but that doesn't mean you should go completely rogue. There are a few rules you should know about before playing The Naughty List.
First and foremost is that while there are two jackpots in The Naughty List, they can't be grouped, so you can only pop one at a time. The substitute symbol also comes with a caveat. While it can sub in for most symbols in the game, the scatter symbol (The Naughty List symbol in this case) is excluded.
Two Jackpots – Major and Minor
The Naughty List has two jackpots, a Naughty one and a Nice one. Actually, both are pretty nice. The minor jackpot has a jackpot reset amount of $250 and the major one resets at $1,000. The great thing about the jackpots is that they pop randomly when you least expect them to. They're also progressive, meaning they grow and grow until it's finally hit. And after it's hit, it grows and grows some more.
History of The Naughty List
It's starting to feel like Christmas all year around Silver Oak Casino. Santa's the star of all sorts of online slots (we're looking at you, Santastic, Santa Strikes Back, and Rudolph's Revenge). And everyone's favorite sexy holiday girls, Naughty & Nice, have starred in two of their very own slots games, Naughty & Nice and Naughty & Nice Spring Break. After returning from the beach, the girls are back at the North Pole ready to wrap presents for the holidays. If you're new to the Naughty & Nice girls, we recommend checking out the other two games to see what all the fuss is about.
Glossary
Substitute Symbol:
The Naughty List arms you with the power to earn extra Christmas presents. Just look for the Santa symbol. If it shows up and you're one symbol short of completing a winning combination, Santa will use his holiday powers to help you win.
Scatter Symbol:
Under ordinary circumstances, you probably don't want to see Santa pull out the Naughty List and start to jot your name down. But when he pulls out three Naughty List symbols, it's like waking up on Christmas morning to discover that every present under the tree is for you. Landing three of them shoots you straight into the Naughty List Pick feature game.
Naughty List Pick Feature:
In this feature game, you'll get to unwrap up to 20 presents. Waiting inside are bonuses and prize multipliers. Keep opening them until you hit two Naughty Notes. Then, go play the Santastic bonus round where 5 free games are all yours. Merry Christmas, indeed.
OTHER GAMES YOU MIGHT LIKE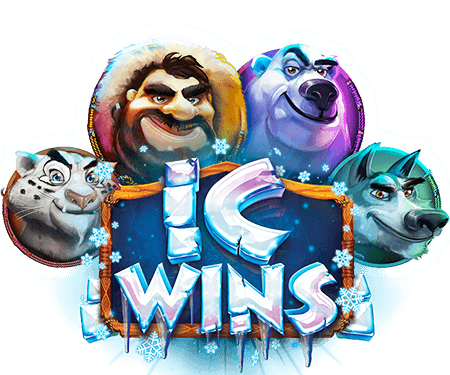 ic wins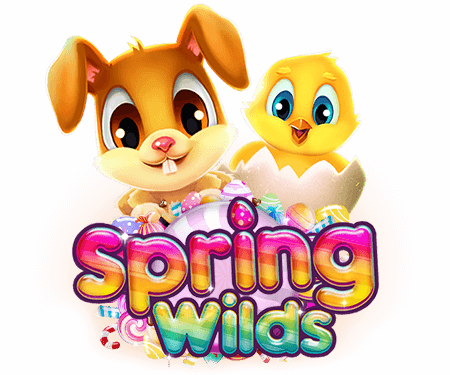 spring wilds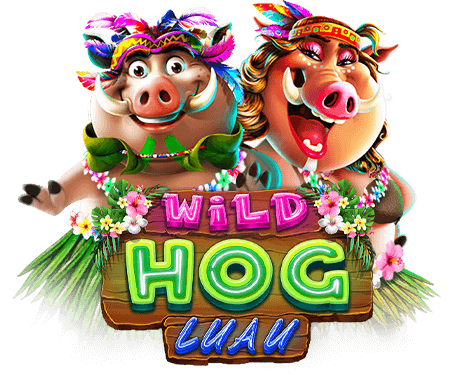 wild hog luau