300% match bonus

+ 50 free spins
Quick registration
in 45 seconds
The Nice List Guide
If you love Christmas cheer all year round, it's time to play The Nice List, an online slots game from Silver Oak Casino that celebrates all things good. We've gotten rid of the naughty component of Santa's list, so no matter how you've behaved this year, you'll make it onto The Nice List.
And believe us. The Nice List is a great place to be. Imagine the world's biggest Christmas tree with presents stacked 10 stockings high. Now imagine they're all for you. That's what you get when you play The Nice List. This All Ways Pays slot game comes with a top award of 18,000x your bet per way, two feature games that pay out up to 15 free games off the bat, a special Lucky Feature that awards you free games randomly, and so much more.
So what are you waiting for? Make your way onto The Nice List now and make it feel like Christmas all year long!
How to Play
You'll have a tough time using GPS to get to the North Pole. And even if you do find your way there, navigating your way to Santa's workshop is nearly impossible (believe us, we've tried). But don't worry. Playing The Nice List and hanging out with Santa and the Nice Girls is really easy.
Just start by making your bet selections. Feel free to bet as low as $0.50 per spin. There are no paylines to worry about in The Nice List, so each bet placed represents your bet per spin. That's a bit different from payline games where each bet represents your bet per line, so keep that in mind. When you're happy with your bet, press Spin. When the reels come to a stop, you'll get paid out based on which symbols you've lined up. To see which symbols lead to which payouts, press the Help button in the game between spins. See? Piece of cake. Or should we say milk and cookies?
Controlling the Game
Bet
– Use the up and down arrows located to the left and right of the Bet button to set your bet per spin. There are no paylines in The Nice List. Instead, this is an All Ways Pays game. That means the only thing you have to set off the bat is your bet per spin. You can bet as little as 50 cents in one shot.
Spin
– When you've settled on a bet, just click the Spin button to get the reels moving. They'll do their thing and stop automatically.
Stop
– If you can't wait for the reels to stop on their own, you can trigger a sudden halt of their rotation by pressing the Stop button. This gives you some control over the outcome.
AutoPlay
– If you've downed way too much fruitcake and you're feeling sluggish, don't worry. Instead of lifting a finger, we'll do the heavy lifting for you. Just click AutoPlay to have the game spin for you after paying you out automatically. You can turn off AutoPlay whenever you like.
Santa: You can't have a Christmas game without the jolliest man alive making an appearance. And oh does he ever. A lot. Santa is the substitute symbol, so he can sub in for all other symbols in The Nice List, with the exception of the scatter symbol. That means when he shows up, he can help you land a bigger win than you expected. Merry Christmas indeed!
The Nice List: We know, we know. It's the name of the game. But it's also the scatter symbol in the game. It's literally a list with a bunch of names on it, those of good boys and girls who are getting the best gifts this holiday season. You're automatically on it, especially if you hit three Nice List symbols during a regular game. When that happens, you'll get to play one of two feature games where up to 15 free games are yours.
How to get to the Bonus Feature
The scatter symbol isn't just your ticket to bigger wins. It's also your ticket to playing on the house's dime and winning real money. Land on three Nice List symbols and you'll get to play one of two bonus features where up to 15 free games could be yours.
How to play the Bonus Feature
When you land on 3 scatter symbols, you'll be asked to touch one of the symbols. When you do, your bonus game is revealed. You could end up playing the Santa Spins Feature, which gets you 15 free games with 2x prizes, played at the bet of the game that triggered the free round. And if you get 3 or more scatters during free games, you'll win another 15 games on top. That's one of two features. The other is The Nice List Feature. That gets you 10 free games, where you'll get to pick from 20 presents until you land on two Naughty Notes. Each present reveals a prize, ranging from 2x wins to extra wilds.
Game Rules
Considering you've pretty much made Santa's nice list by playing this game, there aren't really that many rules to worry about. However, there are a few things you should keep in mind. First, you can't bet more than your bankroll. Second, there's a top award of 18,000x your bet per way. And third, while the Santa symbol can sub in for pretty much any other symbol in the game, it doesn't replace scatter symbols. Finally, there's one more rule to pay attention to. Stealing Santa's milk & cookies will get you banned from the game. But hey, if that happens, don't worry. You can always play The Naughty List .
Lucky Feature
While there is no random jackpot in The Nice List, there is a Lucky Feature. At the end of a regular spin you could find yourself winning up to 10 free spins with a 10x multiplier. And it's completely random, so you could find yourself playing for free and winning for real more often than you expect!
History of The Nice List
If you love Christmas and can't wait until December to hang out with the big guy in red, Silver Oak Casino is your best bet for holiday gaming all year round. The Nice List is part of our lineup of Santa-themed games featuring Santa's seductive little helpers. The Nice List feature the Nice Girls and follows our tradition of putting a sexy spin on Christmas. You'll recognize the Nice Girls from several other holiday games, including Naughty or Nice, Naughty or Nice Spring Break, and The Naughty List.
Glossary
Substitute Symbol:
If you've ever wondered how Santa Claus can be in so many places at once, we've got the answer. He's absolutely wild, at least in The Nice List. He's the substitute symbol and that means he can sub in for other symbols in the game to help you complete a winning payline. So expect to see a few Santas on screen at the same time.
Scatter Symbol:
The Nice List isn't just the name of this amazing online slots game. It also happens to be the scatter symbol. And when it pops up in threes, you'll feel like you made Santa's nice list because you'll get to play one of two feature games. What's more, scatter wins are added to All Ways Pays wins and multiplied by the bet you just placed.
Lucky Feature:
As if making Santa's good books wasn't amazing enough, now you can win bigger after a regular spin. When the Lucky Feature strikes, you'll get to play up to 10 free spins. And each of those spins could earn you 10x prizes.
OTHER GAMES YOU MIGHT LIKE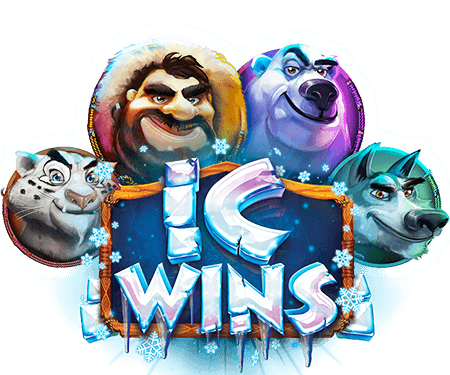 ic wins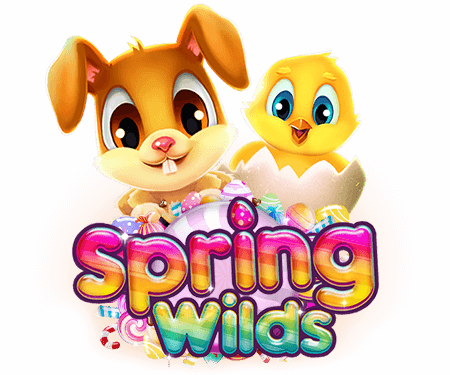 spring wilds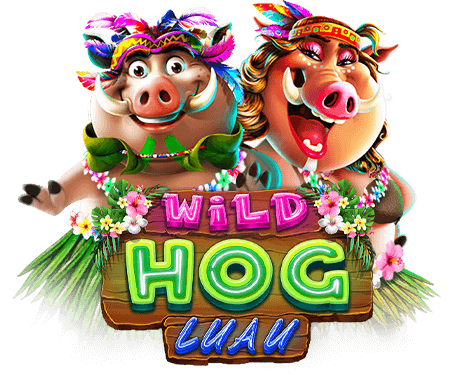 wild hog luau