300% match bonus

+ 50 free spins
Quick registration
in 45 seconds
Triton's Treasure Guide
Take everything you know about the legend of the ocean and toss it out the submarine window. Triton's Treasure will have you reimagining life under the sea as you prepare to uncover hidden riches in one of the most captivating online slots worlds ever created at Silver Oak Casino!
Dive into the ocean and come face-to-face with mermaids as you search for the ruler of the underwater kingdom. Triton's Treasure will leave you feeling like a deep-sea fortune hunter. But you don't need to search far to find what you're looking for.
Just meet up with King Triton in this 5-reel, 25-payline online slots machine. With payouts as high as 50,000x your bet per line, plus a shot at scooping up free games when King Triton grants you your wishes, you'll love hanging out in this underwater world.
Quick Links
Symbols |
Special Features |
Game Rules |
Game Story |
Glossary
How to Play Triton's Treasure
You don't need to know how to swim like a merman to win at Triton's Treasure. Just follow these steps to start playing:
Make your bet selection by clicking the up and down arrows, located directly next to the Bet button.
Choose the number of lines you'd like to play. Do this by using the up and down arrows next to the Lines button, much like you did with the Bet button. In Triton's Treasure, you can play anywhere from 1 line to all 25.
To lock in your bet and line selections, click the Spin button. Remember, your bet per spin is calculated by multiplying your bet amount by the number of lines. So if you bet $0.05 per spin and play all 25 lines, your bet is $1.25 per spin.
It's the simple. The reels will come to a full stop within just a few seconds. If you've landed on the right symbol combinations, you'll get paid out.
Game Controls
Bet
The Bet button at the bottom of the game controls your bet per line. Use the up and down arrows to lower or raise your bet amount, anywhere from $0.01 to $5 per line.
Lines
A payline tells the game that you've won something if the right symbols line up on them. You can play between one and all 25 paylines. Use the up and down arrows to make your selections.
Spin
To set the reels in motion, just click the Spin button. Only do this once you're happy with your bet and line selections.
AutoPlay
Want to see the mermaids and mermen swim faster? Turn on AutoPlay. Instead of having to press the spin button and confirm your bet and line selections before each game, the software will do it all for you. You can literally sit back and watch what happens.
Symbols & Characters
Mermaid
What's an underwater adventure without mermaids serenating you as you search for treasure? If you land on three of them, you're in luck. You'll swim over to a special bonus round where you'll get to play five free games—on the house.
King Triton
He's not just the name of the game. King Triton is also the substitute symbol in the game. Triton can sub in for other symbols in the game to help you complete a winning combination.
Bonus Game Symbols
While the Mermaid is rewarding enough during regular play, she leads to even more wealth during bonus play. Land on three mermaids again during bonus play to earn another five free games.
Getting to the Bonus Feature
They say it's hard to spot a mermaid. Most people say their mythical creatures. But when you play Triton's Treasure, you'll find tons of them splashing around. And if you see three of them, you'll enter the bonus round where things get even more lucrative.
Playing the Bonus Feature
The bonus feature plays just like regular-mode, with one difference. You don't have to spend any of your own money. You'll get to play five free games right off the bat, with more games awarded for additional triggering mermaids.
If you land on another three mermaids during your five free games, you'll get to stay at the bottom of the ocean in the mermaid's layer and enjoy another five free games. With so many opportunities to win again and again, Triton's treasure chest will practically never close.
Game Rules
When there's a king involved, it pays to know these rules—otherwise you could find yourself being banished up to the top of the ocean and away from the fortune:
All symbols in Triton's Treasure pay out from right to left. The only exception to this rule is the Mermaid symbol.
Triton's Treasure's top award is capped at 50,000x your bet per line.
There are two jackpots in this online slots game. They can be popped randomly at any time, but they can't be hit simultaneously.
Random Progressive Jackpot
One Game, Two Jackpots
It wouldn't be called Triton's Treasure if there weren't tons of treasure to hunt down. In addition to the big payouts lurking around every coral reef, Triton's Treasure also features two progressive jackpots. There's a major one with a $1,000 reset amount and a minor one that resets at $250. Both jackpots can pop randomly when you least expect it upon the conclusion of the game. And both jackpots grow with every spin.
The Story Behind the Game
Triton is derived from Greek mythology. He is known as the messenger of the sea and is widely believed to be a merman. His upper body is humanlike and his lower body is fishlike. If this sounds like a tall tail (pardon the pun) it's the stuff that legends are made of. In fact, Triton was a central character in the hit 1989 motion picture, The Little Mermaid, playing the central character's father as well as the king of the underwater world. And while he's nice enough to share his wealth in our online slots game, he's played the villain throughout pop culture, including in the Aquaman and Wonder Woman comic series.
Glossary
Substitute – You can think of this as a wild symbol. In Triton's Treasure, King Triton plays the part. Land on him and you can complete a winning combination if you're short on symbols. So if you need three treasure chests to get paid out and you only hit two of them plus Triton, the Triton symbol will become the treasure chest.
Scatter – This one can appear anywhere on the reels, so they don't need to line up. Hitting the right number of them can rocket you into free game mode or a bonus round.
Jackpot – You get paid out for hitting the right combination of symbols, but you can also win randomly when you least expect to by hitting the jackpot. Triton's Treasure has two of them.
OTHER GAMES YOU MIGHT LIKE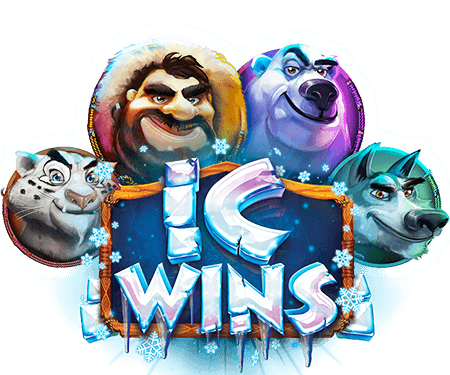 ic wins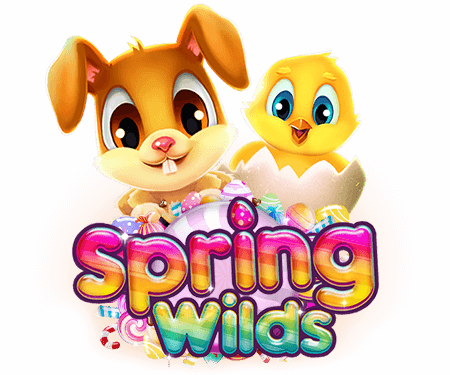 spring wilds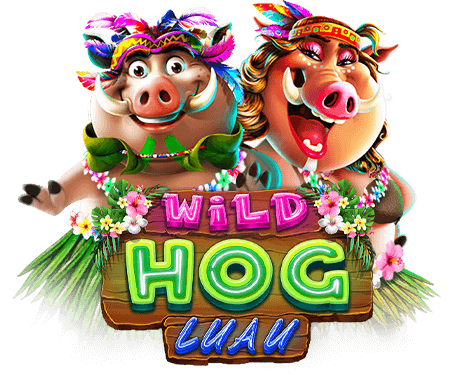 wild hog luau