300% match bonus

+ 50 free spins
Quick registration
in 45 seconds
Zhanshi Guide
Do you have what it takes to fight for glory and honor and emerge victorious? If so, this commanding slot from the master developers at Real Time Gaming could be right up your alley. You won't need to be a master at the art of war to conquer the competition and boost your bankroll in Zhanshi. Just kick back and enjoy the gorgeous graphics as you're treated to a selection of lucrative features offering free games and multiplied winnings. If that's not enough to keep you interested, the game's random jackpot, which can be triggered at the end of any normal game, should be enough to make you want to hoist your banner and charge onto the battlefield. With Wild Warriors and Temples flooding the reels, your chances of conquering the casino have never been higher.
How to Play
Despite its engaging graphics and engrossing action, playing Zhanshi is actually a piece of cake. First, you'll need to decide whether you want to play the downloadable or instant play version of the slot. For Mac and mobile users, the instant play is probably the best option. For PC users, we recommend the downloadable software. When the game's loaded, you're ready to fight for honor and glory. Start by using the intuitive arrow controls to select your wager. First, choose the number of paylines you'd like to play. Zhanshi offers up to 20 lucrative paylines. Then, select your bet per line. When those two options are to your liking, click the spin button to get the action underway.
Wins and losses will be automatically credited to your account, so the gameplay is both seamless and exciting. If clicking the spin button is ruining your immersion, there's also an autospin feature that'll make playing Zhanshi even easier. When autospin is enabled, the reels will keep spinning at the predetermined wager until you tell them to stop. This is a great choice when you get tired of clicking but just can't walk away from a red hot machine. Hoist your banner, and charge the battlefield!
Controlling the Game
Controlling the game is really simple when you play Zhanshi. The game incorporates Real Time Gaming's customary intuitive control scheme so that you can enjoy your time spinning the reels without too much concern about a learning curve. Start by selecting a number of paylines to play. You can choose up to 20 in Zhanshi. After that, use the easy arrow controls to set your bet per line. Remember, this is your wager per line, not your total wager. When you're satisfied with your bet, click the spin button to begin the fight for glory and honor. If you get tired of clicking spin, remember that the autoplay feature is available to make play even more effortless. Once it's enabled, you'll be a virtual Zhanshi until you tell the game to stop, without any further interaction. Good slots are easy to play, and Zhanshi is no exception. That's why it's worth going into battle for.
There are two symbols to watch for when playing Zhanshi. The first is the Wild Warriors, which are the key to triggering the game's most lucrative feature. Collect three or more Warrior symbols on a single spin, and you'll be rewarded with up to 25 free games with all prizes tripled. The second important symbol is the scattered Temple. Collect three or more scattered Temples, and you'll win 10 free games featuring doubled prizes. This feature can also be retriggered for more winnings.
How to get to the Bonus Feature
Activating the bonus features is all about collecting the right symbols. Wild Warriors are your ticket to up to 25 free games with tripled prizes. Scattered Temples offer 10 free games with doubled prizes. In both cases, you'll just need to collect three or more on a single spin to trigger.
How to play the Bonus Feature
Playing the free games feature is a lot like playing the regular game in Zhanshi. If you collect three or more Wild Warriors, you'll need to select one of the Warriors to find out if you've won 15, 20 or 25 free games. Other than that, just watch the reels spin and enjoy the image of your winnings climbing upward at a fast rate. Like we said, there's no need to study the Art of War before taking on the opposition in Zhanshi. It offers all of the glory and honor of ancient Chinese battle with none of the hardships.
Game Rules
The rules of Zhanshi are pretty simple. There are 20 variable paylines offering a top prize of 10,000 times your bet per line. There's also a random jackpot that can be triggered at the end of any normal game. We've already discussed the symbols needed to activate the features. Outside of these rules, there's not much you'll need to keep in mind. Zhanshi is about testing your mettle on the battlefield. There's no time to read rule books or study strategies. Just follow your intuition when spinning the reels, and a decisive victory is likely to follow. Let's get started!
Two Jackpots – Major and Minor
Zhanshi has one jackpot. It is awarded randomly, and you're eligible to win at the conclusion of every normal game. The jackpot resets at $1,000, so you can count on a big win if you're lucky enough to lay claim to the warriors' most sought-after prize. May fortune travel with you!
History of Zhanshi
There's something very humorous about asking for a history lesson regarding a brand new slot. Despite that inconsistency, let's give Zhanshi a little back story. You're a Chinese soldier defending the frontier against the advancing Mongolian army. They've got the numbers, but you've been training for years. You're ready for all eventualities; all you need is a little bit of luck. When other soldiers show up by your side, fortune is with you. That's why you're treated to free games. When a temple graces you with its presence, fortune is with you. That's why you're treated to more free games. Display your courage, and emerge victorious!
Glossary
Zhanshi – named after the Chinese word for soldier, this exciting slot offers all of the drama and action of an Ancient Chinese battlefield with none of the life-threatening danger; test your courage as a warrior without leaving the comforts of home
Warrior – this special wild symbol is your ticket to up to 25 free games with tripled prizes; collect three or more to trigger the feature, then select one of the warriors to determine how many free games you've won
Temple – this scatter symbol offers 10 free games with doubled prizes if you're able to collect three or more on a single spin
OTHER GAMES YOU MIGHT LIKE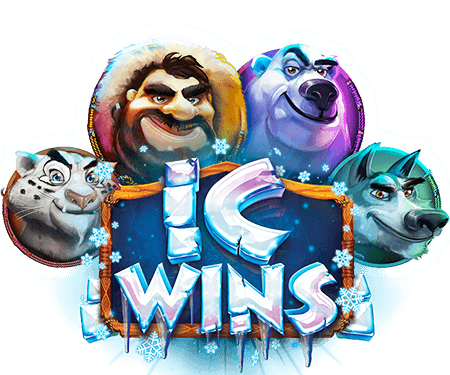 ic wins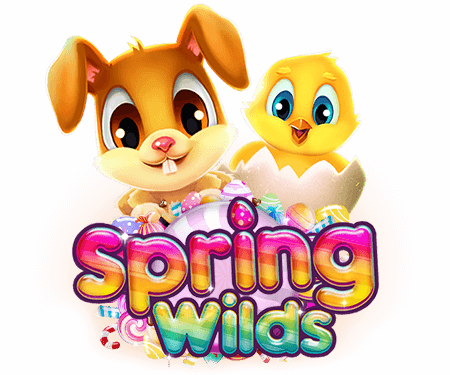 spring wilds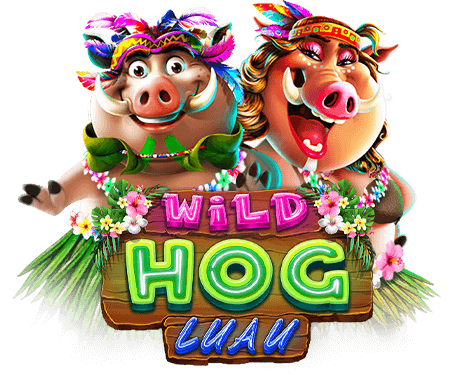 wild hog luau