Play Blackjack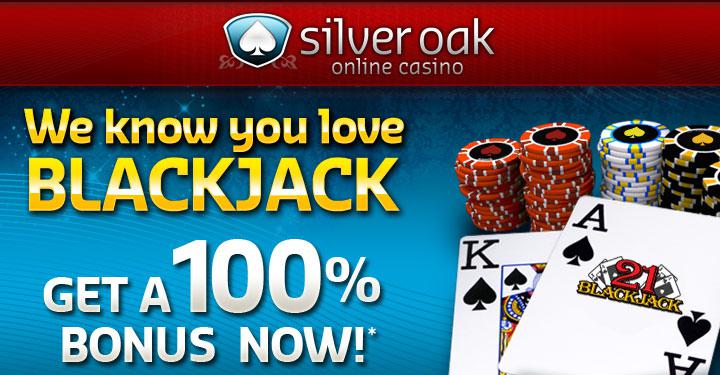 SILVERBLACK1



* Get a 100% bonus: 30X Wagering Requirement, (60X for Blackjack & Video Poker), No Maximum Withdrawal Amount.
Blackjack:
That's how you beat the house.
It's your turn to play! We're ready to shuffle up and deal you in at one of the most acclaimed casino games in history: Blackjack.
At Silver Oak Casino we think it's time you decide whether to hit or stand at a fast paced round of online blackjack. With better odds than most other casinos, astonishing graphics and a realistic feel, no casino in the world will be able to recreate what it feels like playing blackjack at Silver Oak Casino. Improve your game, build your bankroll and master a killing strategy when you play blackjack with us for real money or with our fun money version. All the same excitement regardless of whether you play in the fun practice money or if you'd rather play the real deal.
Learn how to play blackjack online today at Silver Oak Casino by challenging the dealer; it's a one-on-one faceoff in which you've got the edge! Earn your way up from the amateur ranks and become a true seasoned winner – while reaping cash.